Our Blog
Practical Legal Reforms To Avoid Another George Floyd Death From Happening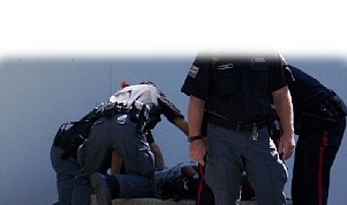 There have been heinous deaths caused by police brutality before followed by righteous protests but any big structural change rarely seems to happen and the ugly pattern happens again and again without progress.
Nobody really talks about a major factor in play here and that's MONEY. A legal doctrine created by the Supreme Court called 'qualified immunity' makes it extremely difficult for victims of police brutality to win civil rights excessive force civil cases and get monetary damages.
So when cops consistently win, municipalities save money and have no financial motive to reform police practices. Moral and societal motives should prevail, but that doesn't always happen.  Hitting the police departments in the pocketbook when they resist reform often does work to accelerate reform. Changing that "qualified immunity" barrier in a civil rights case (by the Supreme Court or Congress) is a good place to start.
*The following is an initial list of proposed legal reforms regarding police brutality:
Redefine qualified immunity.
Require every alleged police brutality case be investigated and prosecuted by a special independent prosecutor or State Attorney General, not local prosecutors, because local prosecutors work hand in hand with local police in prosecuting all other criminal cases leading to an appearance of impropriety when investigating/prosecuting their "colleagues."
Establish a uniform, national definition of excessive force for purposes of police training.
Allow release of prior disciplinary records of police officers to establish if there is a pattern of abuse.
Outlaw chokeholds and knees on the necks of suspects.
Bar police departments from obtaining tank-like vehicles and other military style equipment.
Change the federal standard in police misconduct cases from "intent" to "recklessness" to make prosecutions against offending police officers more reasonable.
Congress can pass a law requiring police to do uniformly standardized data collection regarding records of alleged police brutality/false arrest complaints and their dispositions.
Congress can aggressively fund local police training regarding arrests, use of force and internal investigations.
States can pass new laws regarding use of force standards, training and regulations for hiring and retaining police officers with checkered histories in the area of police misconduct.
States can rethink arrests versus social service intervention.
Local police departments must confront subcultures of officers who are prime for perpetrating misconduct, require transparency about instances of alleged misconduct and enforce constant training and retraining of reasonable standards to protect the public.
Constant supervision, vigilance and review on the federal, state and local level evaluating both the procedures enacted and their results.
VOTE. VOTE. VOTE. The public has the ultimate power to vote out any politician who does not favor and help enact the above reforms.
*Most of these proposals have been discussed in excellent commentaries by Governor Andrew Cuomo; Seth W. Stoughton, Jeffrey J. Noble and Geoffrey P. Alpert in The Atlantic (6/3/20); Various U.S. Senators as reported by Kristina Peterson and Andrew Duehren in the Wall Street Journal (6/3/20); President Obama's Task Force on 21st Century Policing; Color of Change and Campaign Zero.
To find out more information about police brutality cases, please call me toll free at: (877) CALL-LAW® (225-5529) or (212) 714-0988.
Sheriff Brutality Right Here in the Bronx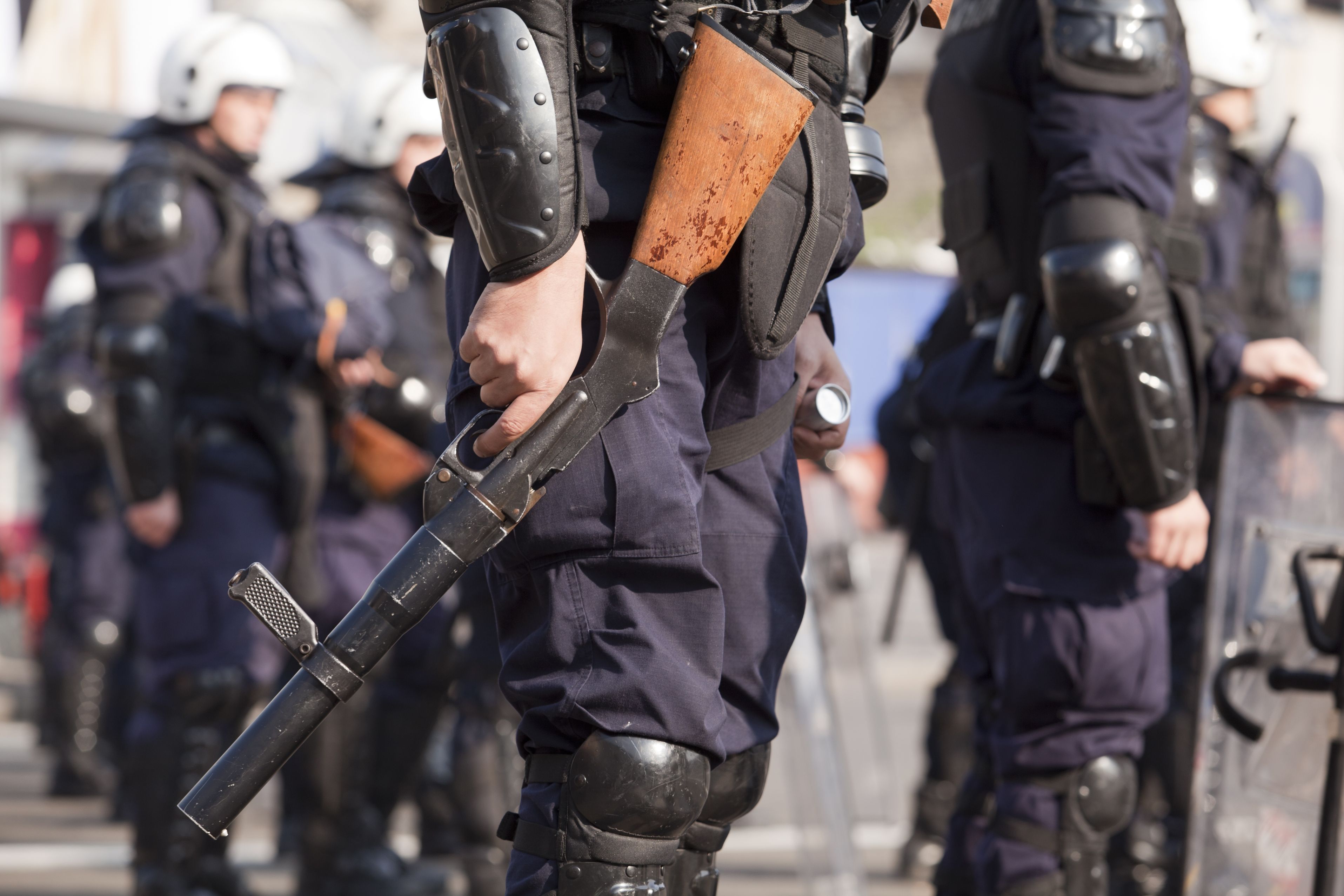 Few New Yorkers even know that there is a New York City Sheriff. Deputy Sheriffs mostly serve court orders and seize property. They are also empowered to make arrests under the same rules and laws governing the NYPD. That's where today's true story begins.
My client was standing on a crowded public bus in the Bronx when his shopping bag brushed against a teenager who then started cursing and shoving my innocent client. A man in street clothes (an off-duty deputy sheriff) a few rows from the altercation got up, separated my client and the teenager then the deputy sheriff proceeded to follow my client off the bus at the next stop on the Grand Concourse. He never identified himself to my client as an off-duty deputy sheriff.
The deputy sheriff then pushed my client from behind as they exited the bus and my client pushed back then started running. The off-duty deputy sheriff chased him down and tackled him on the roadway median of the Grand Concourse, a very major thoroughfare.  My client, who weighed approximately 350 lbs. and had asthma, fell onto his stomach and was handcuffed behind his back while pleading "I can't breathe". The deputy sheriff walked 3 steps away from my handcuffed client (who was still face down on the ground), pulled his foot all the way back and delivered a hard, field goal-like kick to my client's right eye and head. Fortunately, my client was not killed by the grace of the angle of the kick.
Unlike George Floyd or Eric Garner, there was no video evidence of this sickening brutality.  So, the deputy sheriff denied he kicked him and charges were filed against my client for the altercation with the teenager on the bus (though the teen fled the bus early on) resisting arrest and assaulting a law enforcement officer. My client suffered physical and psychological injuries.
During my investigation, I located a lawyer in a public legal assistance office who was on an adjacent stopped bus and witnessed the entire tackling and kicking incident through her bus window.
My client was acquitted on all criminal charges relating to his scuffle with the deputy sheriff, paving the way for my civil rights and battery lawsuit against the City of New York and the remorseless deputy sheriff (who testified under oath that this never happened). During the civil rights and battery case, I took the deposition testimony of the eyewitness (public interest lawyer) who consistently supported my client's story. Just a few weeks before trial the City, on behalf of the sheriff's office and the deputy sheriff, settled the case for a substantial sum. Due to the testimony of the eyewitness that I located during the early investigation of the case, justice was done. In the absence of real time video, the credible eyewitness was critical to proving brutality and misconduct by the deputy sheriff.
To find out more about your rights as a victim of police brutality, please call me toll free at (877) CALL-LAW® (225-5529) or (212) 714-0988.
Covid19 Nursing Home Negligence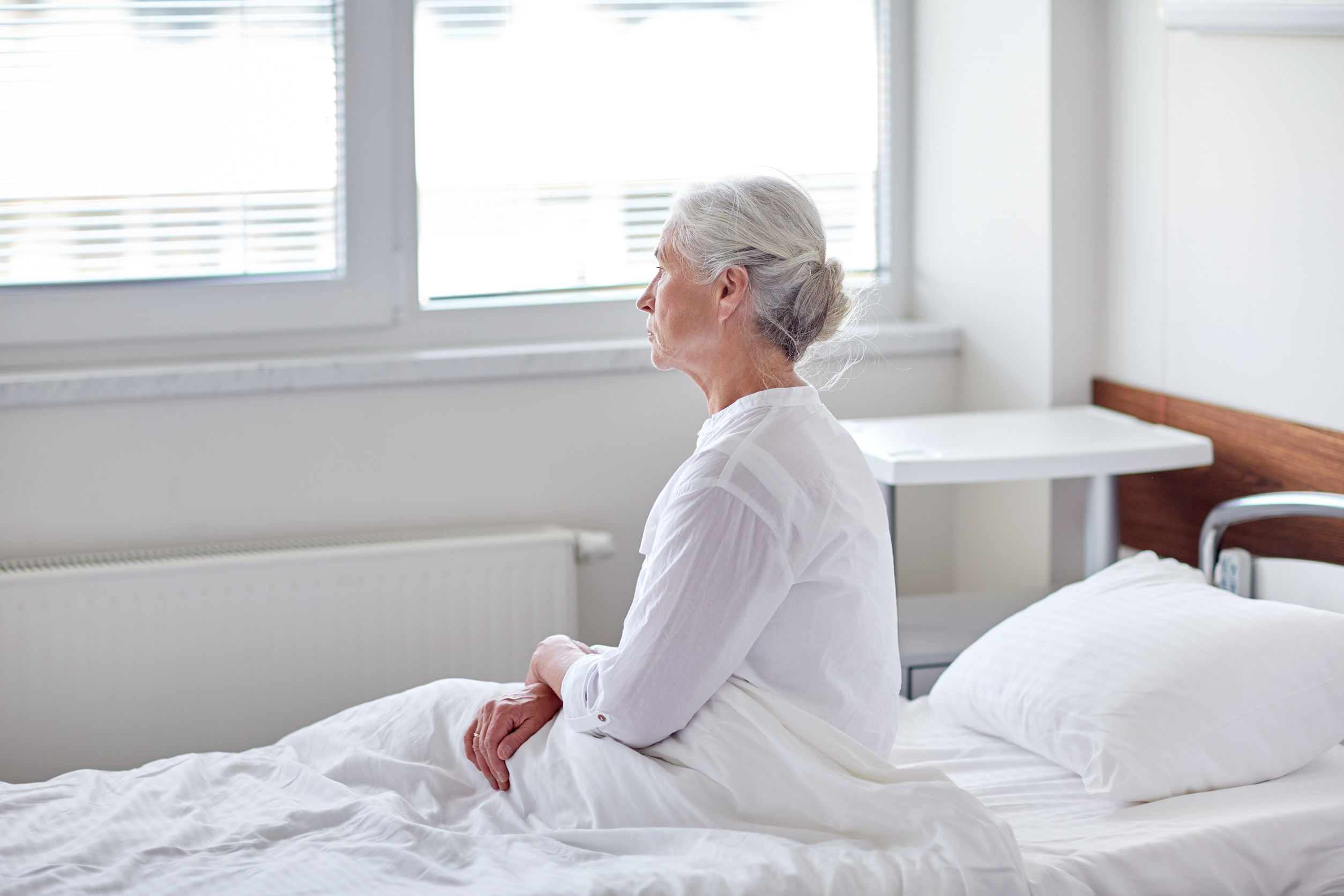 If you have a family member in a nursing home or long-term care facility, call the local Long-Term Care Ombudsman Program (advocates for patients) with any complaints or questions about your loved one.  It is a free service.
To find your local ombudsman program click here:  https://theconsumervoice.org/get_help
If you have questions about a possible nursing home negligence or wrongful death regarding a loved one in a nursing home or long term care facility contact Richard C. Bell today to schedule your initial free consultation and take the first steps toward getting the compensation you deserve. Call toll free at 877.CALL.LAW (225-5529) or call 212.714.0988.
Construction Worker Falls 30 Feet Down a Shaft When Wood Platform Collapses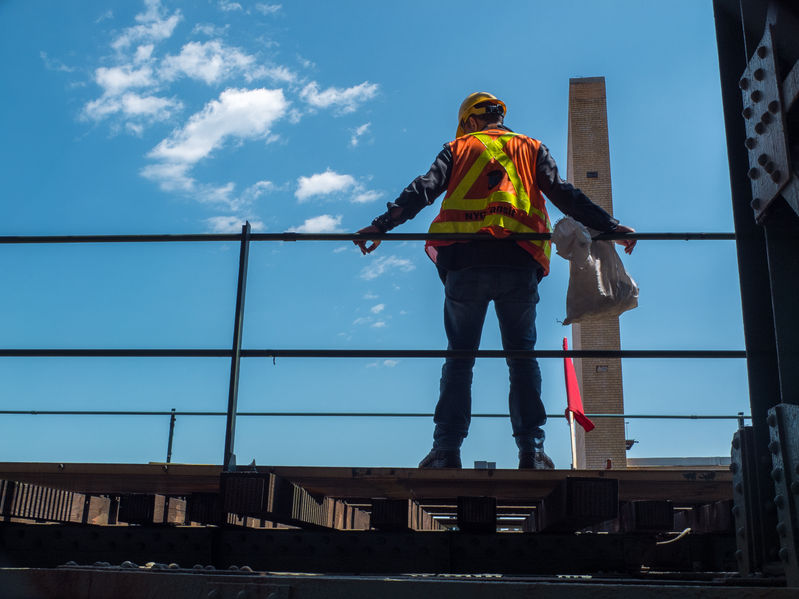 Construction work is by its very nature dangerous. Doing it in New York City is particularly difficult due to the volume of work, tight schedules  and nature of big city construction. These factors are why there are many safety rules and regulations as well as special legal protections for construction workers who perform their jobs from a height, i.e., while standing on scaffolds, ladders and raised platforms.
My client was an experienced union insulator worker during the construction phase of the new Staten Island Courthouse. He was working on the top floor assessing whether some wood planks over a ventilation shaft could be removed for use in another ventilation shaft. While standing on the wood plank platform, two of the boards suddenly wobbled and collapsed sending him down the open shaft. In a split second he was able to turn his body in a manner where he would fall 30 feet down onto an angle iron instead of falling the entire 100 feet depth of the shaft. He was very seriously injured, but survived.
He claimed that the area of shaft where he entered had no barricade. He also testified that he was looking for a place to tie off his safety lanyard but found no such tie off hooks or posts while standing on the planks. There were also no railings around the wood platform.
The lawsuit alleged numerous safety violations by the owners and contractors responsible for worksite safety. The parties sued claimed that they were not responsible and it was all the fault of my client.
After years of investigation, multiple depositions, exchange of hundreds of pages of documents and applications by the parties being sued to dismiss the case, the matter was ready for trial. Numerous settlement mediations failed within the year before trial. I fully prepared this complex case for trial against multiple defendants. With the trial clock ticking away, five days before jury selection the case settled for a very substantial sum of money.
The labor law is complicated despite certain special protections afforded to construction workers. What may sound like a simple set of facts, a 30 foot fall from a platform, was anything but simple. The parties disputed every one of my clients claims and produced their own employees who attempted to contradict his testimony and the testimony of his co-workers. There was no other road to take other than intense trial preparations to let the other side know we were ready for the upcoming jury trial. Justice is rarely found on a straight path. That's why it's called an adversarial system. The other side also fights tooth and nail. Never think the path to success in litigation is easy. That's why an experienced trial attorney is so important when you bring a lawsuit. The other side needs to know you are willing to go to trial if necessary
To find out more information about construction site cases, please call me toll free at: (877) CALL-LAW® (225-5529) or (212) 714-0988. Also you may request a copy of my special report entitled "If You Are Injured at a Construction Site in New York… 10 Things You Need to Know".
ATTENTION CONSTRUCTION WORKERS: You Have Special Legal Protections for Many Construction Site Accidents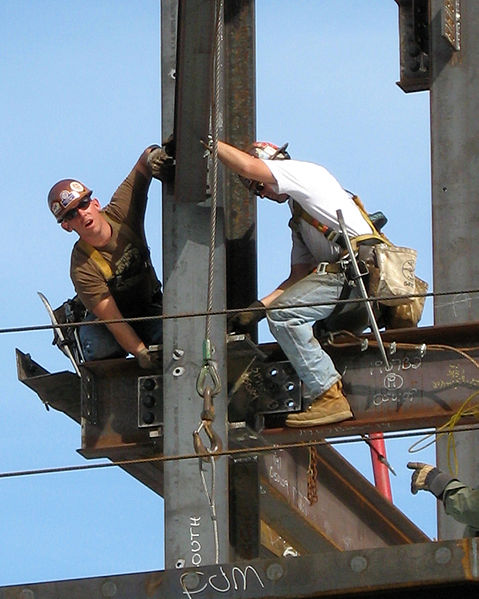 Due to the dangers on construction sites in New York, construction workers here need special legal protections when they have unfortunate accidents on construction machinery, construction equipment or unsafe sites where such conditions cause them serious injuries or death. The law recognizes the increased risk for such workers and you need to exercise your special rights to the fullest extent of the law if you are involved in a construction site accident.
If you are a construction worker, you may think that if you are hurt on the job at a construction or renovation site that you are only entitled to workers' compensations payments. That is WRONG in many cases.
The Labor of New York provides that construction workers injured on a job site may be entitled to sue the owner of the site and the general contractor of the project for pain and suffering, lost wages and medical costs in addition to receiving workers' compensation payments for lost earnings and medical bills. The circumstances under which these laws apply vary, so you need to be aware of your special rights in particular situations.
EXAMPLE:
If you fall from a ladder or scaffold at a construction site or fall over construction materials/debris or are struck by a falling object from an building under construction or renovation resulting in injuries, you may be entitled to money damages from the owner and general contractor of the premises.
Special protection laws for construction workers apply under certain fact patterns that may allow you to collect substantial money for your pain and suffering and lost earnings, over and above workers' compensation payments, either by way of settlement or jury verdict.
To find out more information about construction site cases, please call me toll free at: (877) CALL-LAW® (225-5529) or (212) 714-0988. Also you may request a copy of my special report entitled "If You Are Injured at a Construction Site in New York… 10 Things You Need to Know".
New York Trucking Accidents by the Numbers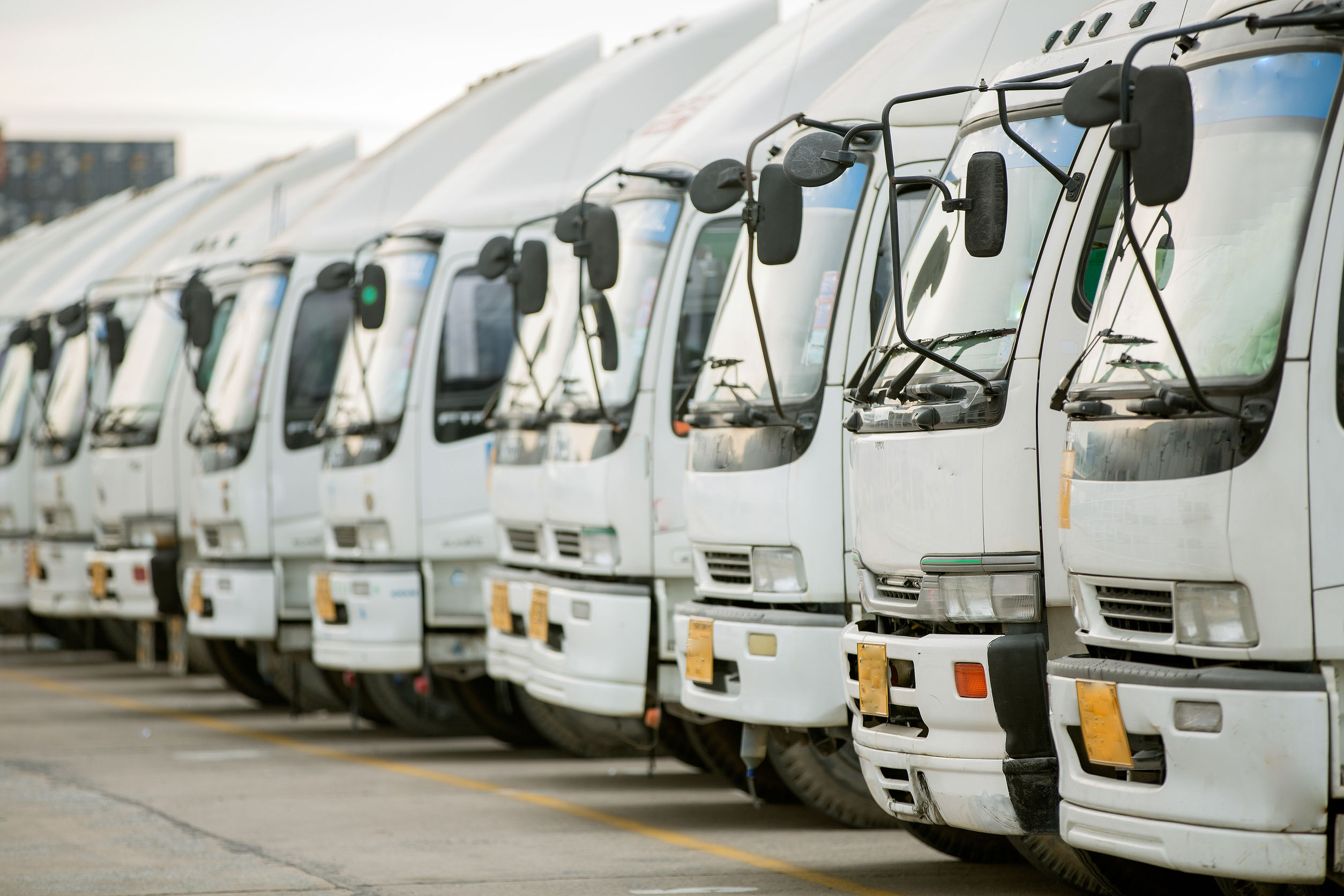 Big trucks are, well, big. Much larger than other vehicles on the road. That means that they have more momentum – even when traveling at the same speed. Because of this, trucking accidents are exceptionally dangerous for motorists and pedestrians.
To address this danger, many laws have been put in place to prevent negligent or impaired driving by truckers. Unfortunately, trucking accidents are still far too commonplace.
Case-in-point: recently in Rochester, a trucker rear-ended a woman while he was online shopping on his phone. The victim, 45-year-old Ellen M. Volpe, died at the scene.
Volpe was an assistant professor of nursing at the State University of New York at Buffalo School of Nursing.  She specialized in treating post-traumatic stress disorder in adolescents and worked in community health centers. At the time of the accident, Volpe was on the way to work.
Kristofer Gregorek, 27, the truck driver, rear-ended Volpe at 70mph in a construction zone. He recently pleaded guilty to second-degree manslaughter, and faces up to 15 years in prison.
Volpe was a wife and mother, and is survived by her husband and children. Sadly, negligent trucking accidents all too often leave victims to pick up the pieces and try to make sense of a tragic and preventable loss.
New York Trucking Accident Statistics
Due to congested roadways and frequent construction, auto accidents of all kinds are common in New York as are pedestrian injuries. In 2014, a total of 299,452 crashes occurred, – 118,465 crashes (39%) were injurious, and 966 (0.3%) were fatal.
Trucking accidents are fortunately much less common, with a total of 11,848 New York trucking accidents in 2014. However, of these accidents 74 (0.6%) were fatal, meaning that accidents involving a big truck are twice as likely to be fatal as auto accidents overall.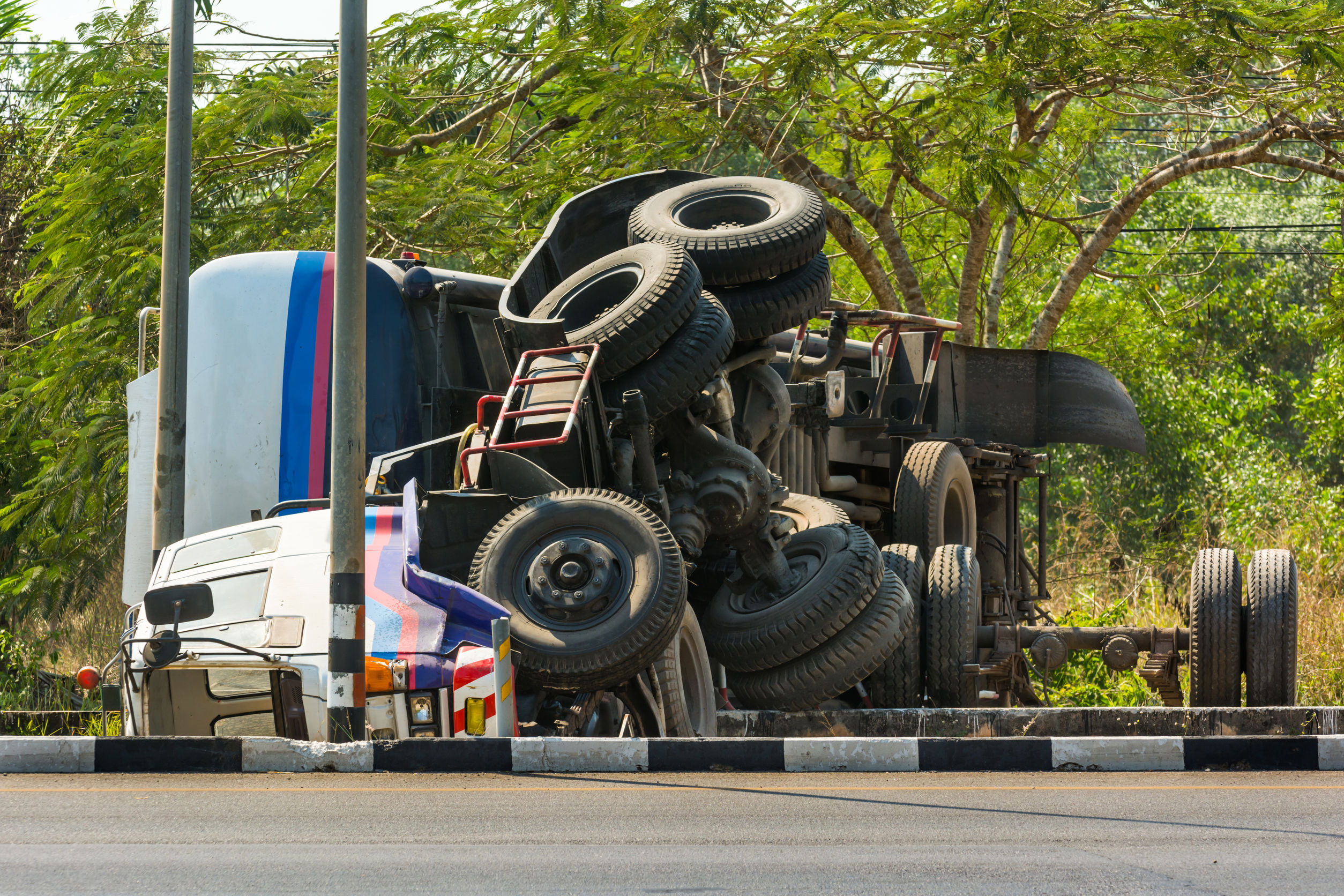 These statistics are even more alarming when we break down who is typically killed or injured as a result of large truck crashes. Of 79 total fatalities, only seven large truck drivers were killed. Moreover, among 5,003 non-fatal injuries, only 740 were sustained by large truck drivers.
What this means for New York drivers and pedestrians is that regardless of fault, the people most likely to pay the price for trucking accidents are the drivers and passengers of smaller vehicles.
Negligent Trucking Accidents in New York
Sadly, many of these trucking accidents are preventable. Truckers and trucking companies are driven by the bottom line – profit is maximal when goods are delivered as fast as possible, allowing for fast turnarounds. However, this can occur at the expense of other drivers as skirting regulations for a faster turnaround time often results in accidents.
Common factors that can lead to negligent trucking accidents include:
Truckers driving for more consecutive hours than permitted by the Federal Motor Carrier Safety Administration (FMCSA)
Truckers driving while fatigued or tired
Insufficient driver training and driver inexperience
Aggressive driving
Truckers driving under the influence of drugs, alcohol or prescription medication
Distracted driving
Speeding or driving too fast for road conditions
Poor maintenance and inspection practices
Improper cargo securement
Failure to inspect the truck or cargo prior to departure and in required intervals
New York Trucking Accident Liability
When a family member is seriously injured or killed as a result of a trucking accident, there are often grievous financial consequences, in addition to pain and suffering.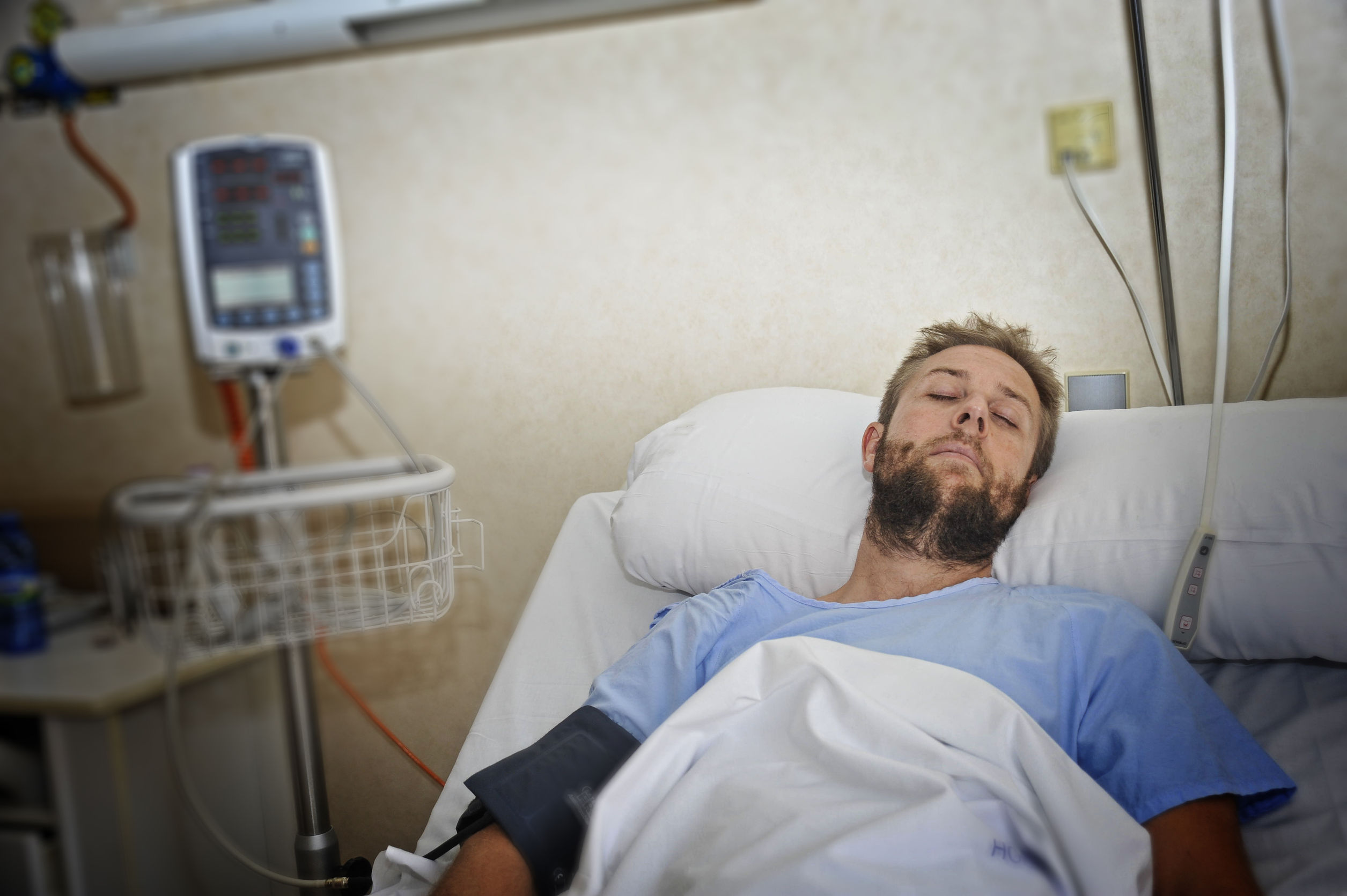 In addition to seeking proper compensation, holding the trucker and/or trucking company accountable for the accident may also help to bring some closure and change policies and behaviors that might lead to another accident.
However, determining liability and seeking damages in a trucking accident is often complex. In many cases the trucking company is held liable even when the accident occurs due to operator error since the employer is often held liable for its employees' actions. However, trucking companies often attempt to deny liability, claiming that the driver is not an employee, but rather is an independent contractor.
What NY Trucking Accident Victims and Their Families Can Do
If you or a loved one are a victim of a negligent trucking accident, seeking damages can be a difficult and overwhelming process. Fortunately, you do not need to navigate this process on your own.
A New York personal injury attorney with experience in trucking accident liability will know how to navigate the complex landscape of a trucking accident liability case and strive to help you get the compensation you deserve. Get in touch now for a free consultation to preserve your rights to be justly compensated.
Breaking Down Who Gets Hurt in NY Escalator Accidents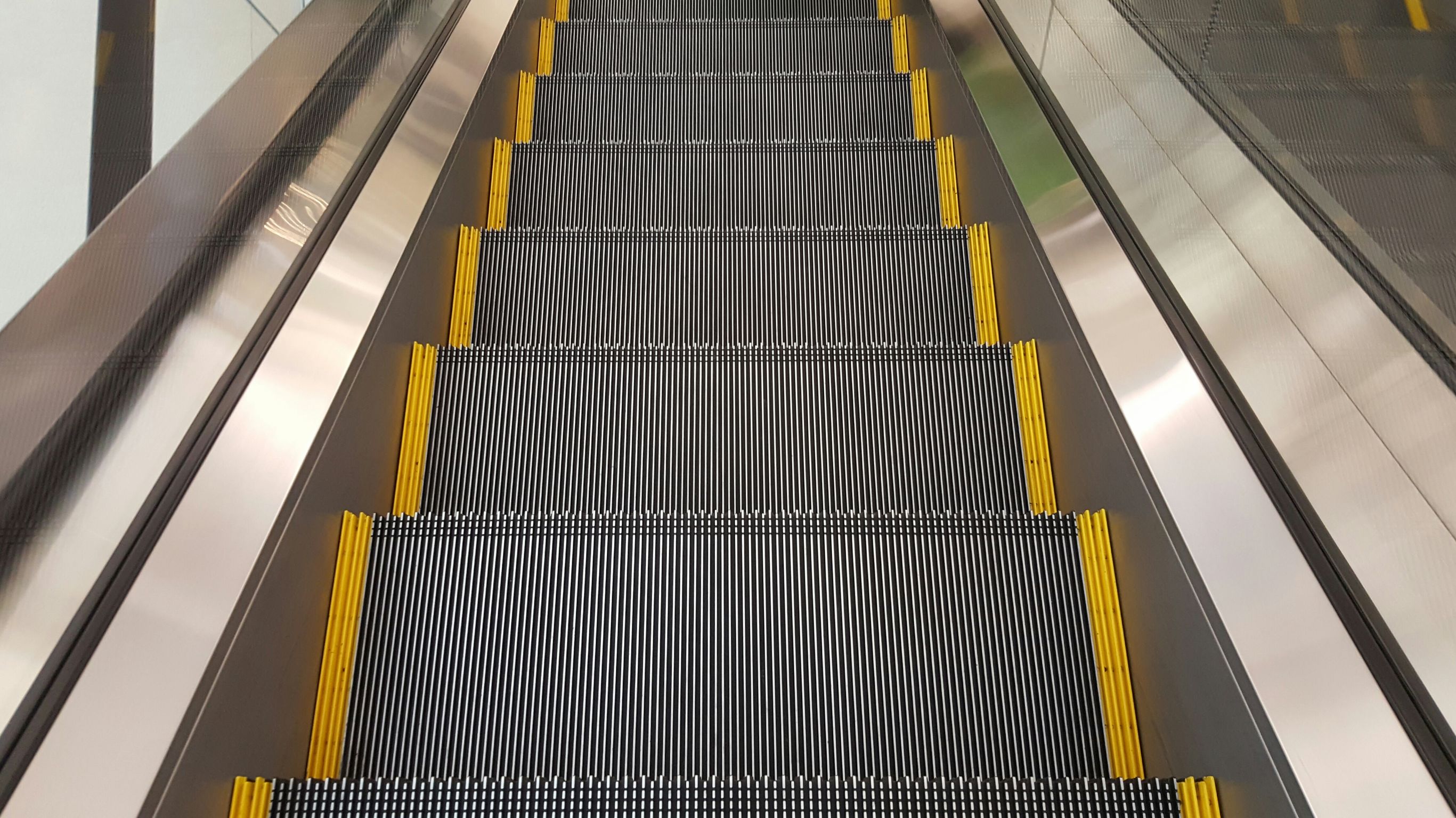 Recently in Vancouver, a 2-year-old boy broke his leg when his boot got caught in an airport escalator. He was riding the escalator with his mother when his rubber boot was grabbed by the escalator and his leg was twisted. A staff member pushed the emergency stop button before the boy and his mother reached the bottom.
His mother says if the escalator had been equipped with a sensor to detect the boot before it got caught, her son would have been protected from injury.
In Las Vegas, a 21-year-old man was critically injured in an escalator accident. The intoxicated man tried to slide down the escalator rail, but fell from the second floor of the Neonopolis shopping complex and was taken to the hospital.
The bottom line? Escalator accidents are more common than you might realize. Every year, nearly 10,000 escalator injuries send people to the hospital in the United States.
Who tends to get into these types of accidents?
Escalator Injury Stats
A Swiss study made these conclusions about who gets injured, when, where, why, and what results:
Women over 60 years old are at a higher risk of injury. This is true for nearly half of the men as well.
Half the men in the study were intoxicated at the time of injury.
Men are most likely to be injured on Saturdays between 6:00 p.m. and 12:00 a.m.
Women are most likely to be injured on Tuesdays between 12:00 p.m. and 6:00 p.m.
The majority of accidents occurred in public transport facilities.
Women are most likely to have injuries to lower extremities.
Men experience injury most often to the head and neck areas.
Nearly half of the injured people needed hospital care. Of that group, over half stayed in the hospital for more than one day.
Falls on escalators are the most common reason for injuries.
Soft tissue injuries are the most common type of escalator injuries.
To sum it up, elderly women and intoxicated men are the most likely groups to experience elevator accident and many of the injuries they suffer will require significant medical care.
How to Handle a NY Escalator Injury – No Matter Who You Are
If your injury occurs due to someone's negligence, you can file a premises liability lawsuit to seek compensation for your medical bills and other expenses.
You'll first need to visit a doctor, no matter how minor your injuries may seem at first. Many symptoms of soft tissue injuries don't fully appear until days or weeks after the accident. Yet these injuries may require long-term medical therapies, which will add up quickly. Your doctor's visit is the most important piece in proving that someone else's negligence caused your injury.
Many premises liability lawsuits have strict filing deadlines. Don't wait to file a claim, because if you miss the statute of limitations, your case will not be viable.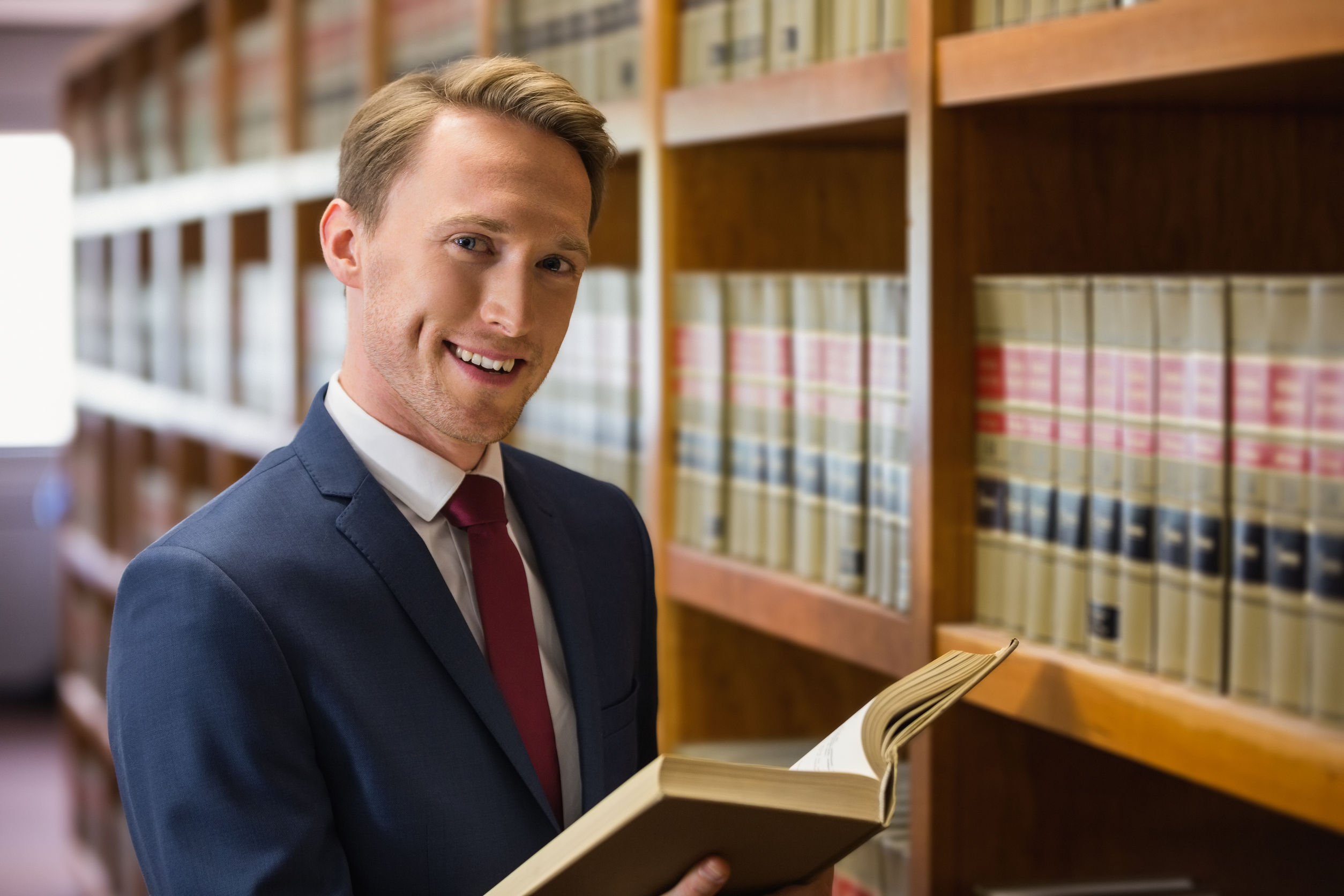 You will need the help of a skilled attorney to file a lawsuit against the building owner, manager or others. If you can prove that the owner, manager or others knew or should have known of a potential hazard but failed to correct it, you may be entitled to receive money damages for your injuries.
Call today for a free consultation and review of your case.
Hit by a Drunk St. Paddy's Day Driver in NY? Damages That Apply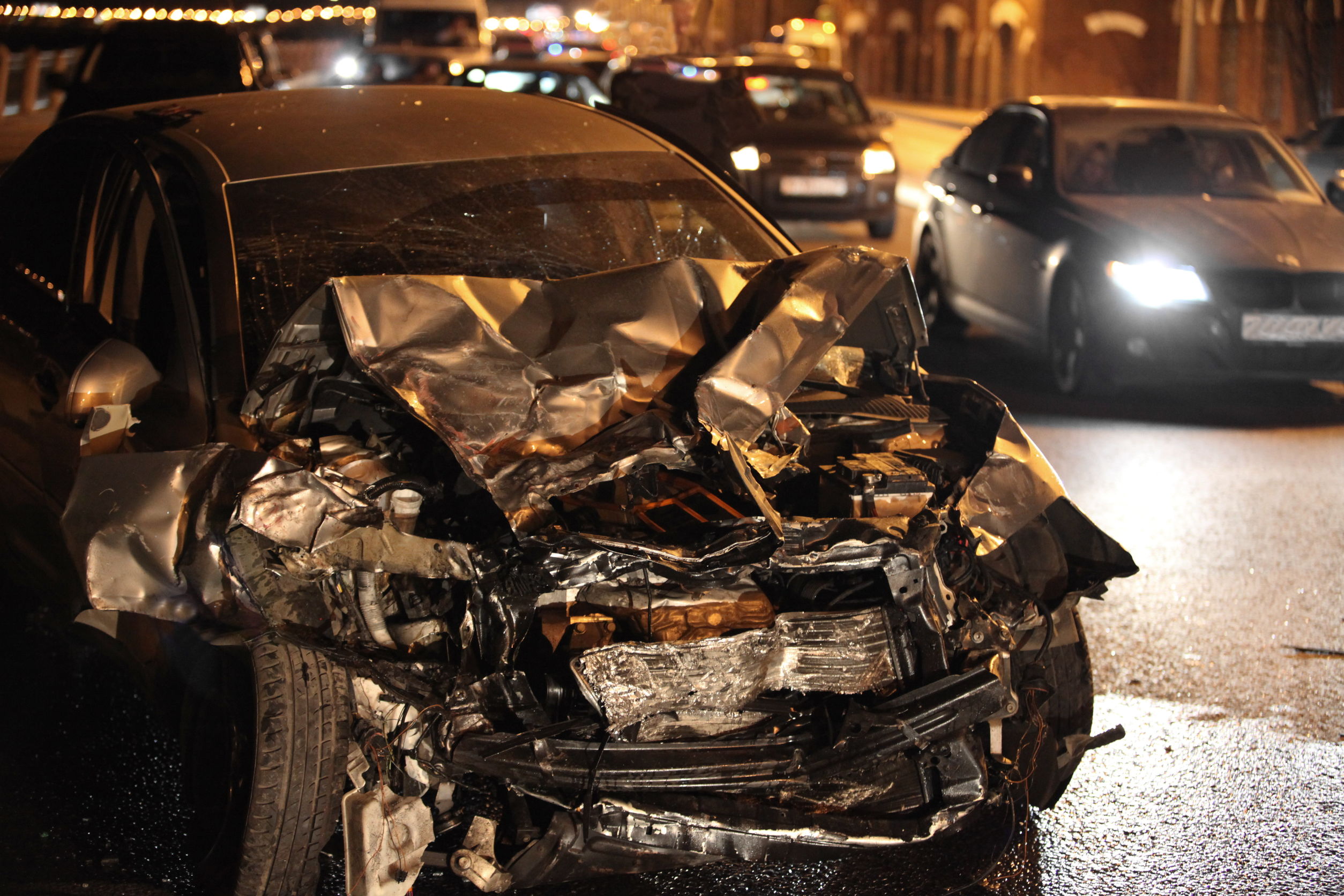 New York has proudly hosted the St. Patrick's Day Parade since 1770. That's an astounding 248 years!
Drunk driving on that holiday and throughout the year , despite all the warnings out there, still exists. Unfortunately, that fact results in many DUI arrests and injuries caused by drunk drivers.
If you were injured due to a drunk driver, we can help you sue for a number of different types of damages under the law. Here is what you need to know about filing a claim.
Understanding New York Injury Compensation Laws
When you have injuries from a motor vehicle accident in New York, you must first file a claim with the proper insurance company for coverage of medical bills and lost wages, whether you were at fault or not. This is because New York has a "no fault" insurance law in place.
Sometimes, injuries are significant enough that compensation can be sought from the other driver's insurance company if the other driver was negligent. These are some of  the types of injuries that may qualify for compensation and/or result in a lawsuit:
Amputations
Bone fractures
Significant disfigurement
Significant limitation of body system or function
Certain types of disability for at least 90 days out of the first 180 days following the accident
Permanent loss of use of a limb or body organ
Death
Seeking Damages for a Drunk Driving Accident
If you are considering filing a lawsuit for an injury accident with a drunk driver, these are the types of damages you may be able to seek:
Lost income
If you had to miss work due to circumstances created by the accident, you may seek compensation  for lost wages. This can include future lost income if you must miss work for rehabilitation or due to disability.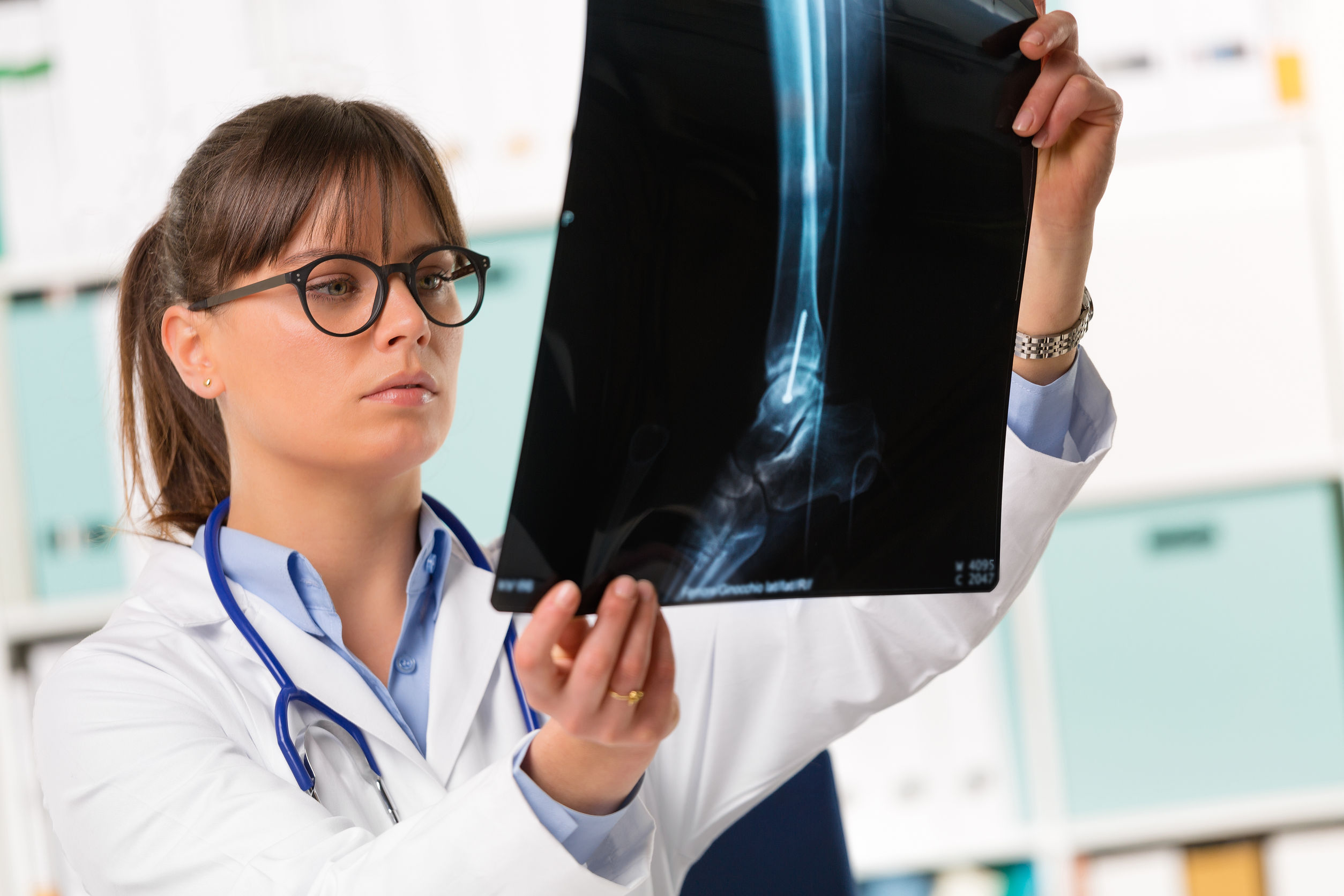 Medical expenses
This covers hospital costs or doctor visits over a certain amount covered by no-fault insurance and prescriptions. It also includes ongoing medical expenses into the future (subject to no-fault limitations) if you will be in the need for further treatment and therapies.
Pain and suffering
If your injuries are deemed to have caused pain and suffering after the accident, your attorney will be able to explain the laws of present and future pain and suffering.
Additional losses
If your love one was killed in the accident, you can sue for wrongful death.
If your case goes to trial, a jury will determine your eligibility for damages according to the following conditions:
Projected amounts for ongoing medical treatment
The amount of lost income
The level of disability resulting from the accident
Pain and suffering from the date of accident into the future
Check with a knowledgeable New York injury attorney to learn more about what damages you can seek in your case. Keep in mind that all claims must be filed within the New York statute of limitations.
Moreover, it is important to know that New York operates under something called comparative negligence. What this rule means is that each party's level of fault is taken into consideration when awarding compensation.
For example, if you were hit by a drunk driver, but you were speeding at the time of the accident, the jury may find you to be 40 percent at fault for the accident. If the total compensation awarded in the case is $10,000, you will receive a maximum of $6,000 because your 40 percent fault is deducted from the total.
Get Help from a Skilled New York Car Accident Attorney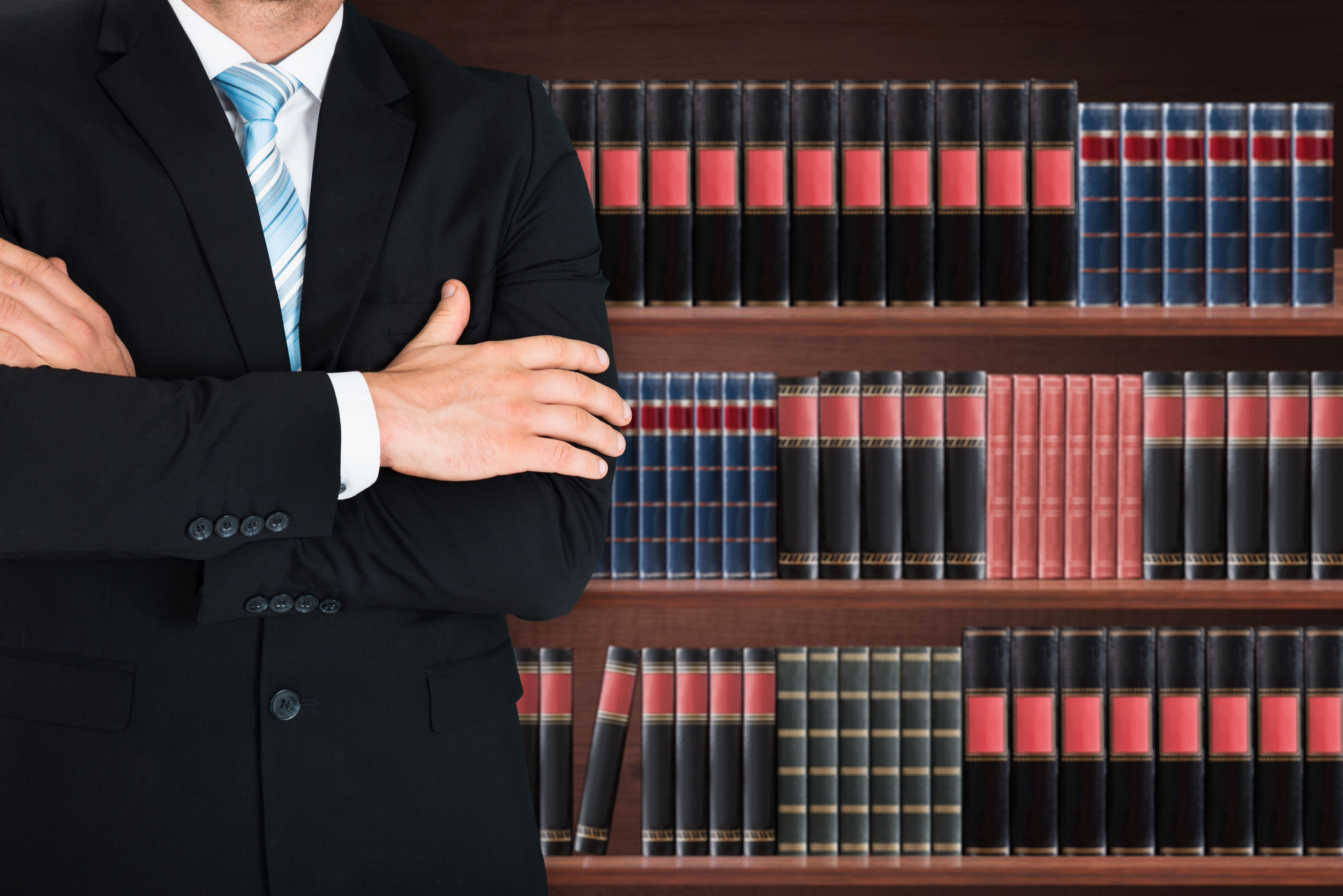 A vehicle accident case can be complicated. You need a skilled attorney to advise you on the best route to take. A lawyer with years of experience in cases like yours will work hard to secure the compensation you deserve. Call today for your free case review and consultation.
Types of Burn Injury Cases New Yorkers Can File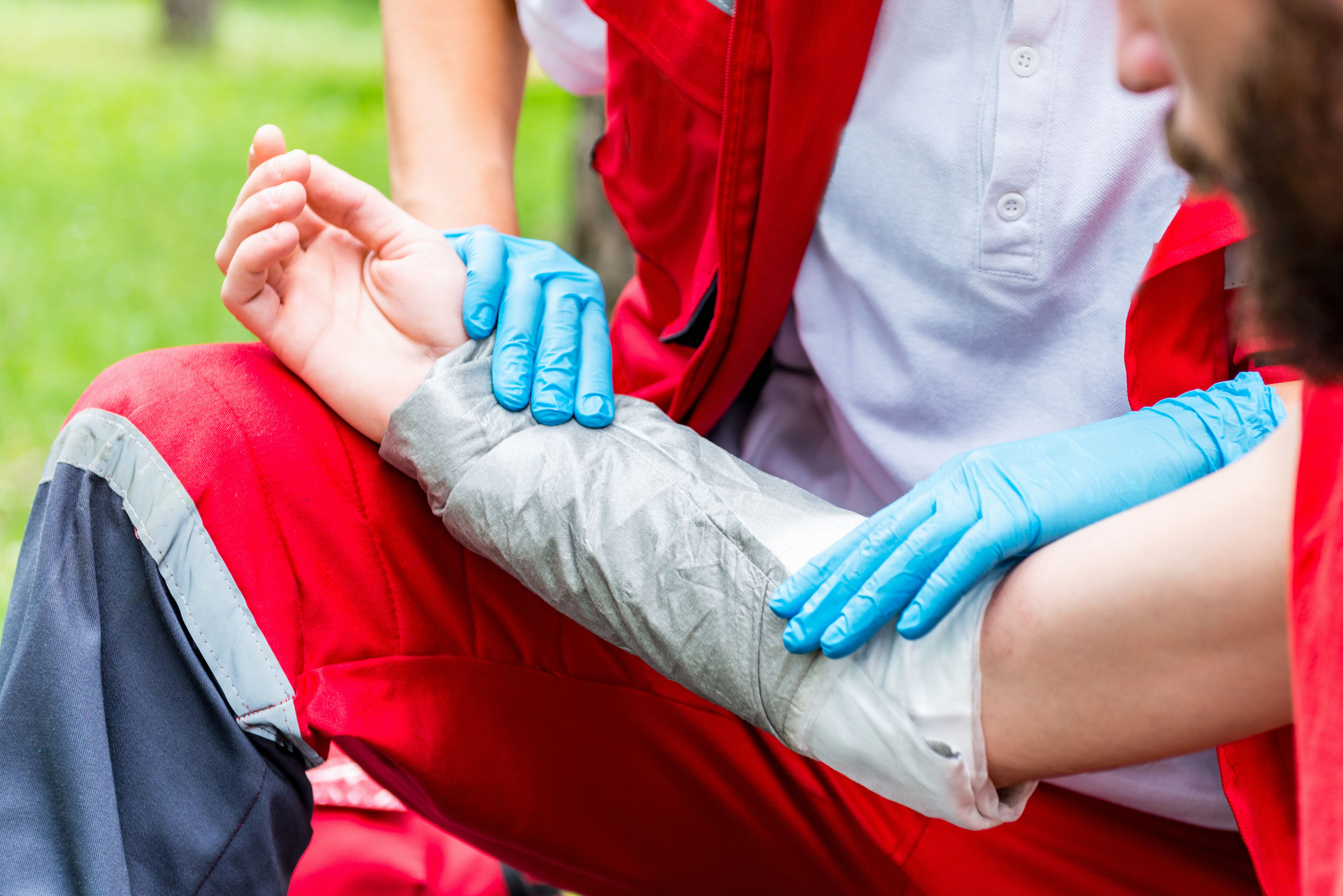 Recently, a woman was injured when her LG phone caught fire as she sat in a plane before takeoff. The Air Canada flight was delayed in Toronto while the crew extinguished the fire and sent the woman to a local hospital. The woman's hand was burned, but no other passengers or crew members were injured and the plane did not experience damage.
LG officials are investigating what may have caused the phone to catch fire.
Depending on the investigation findings, the woman may be able to file a defective product claim for her burn injury. If you have suffered a burn injury, you may have grounds for a personal injury lawsuit in New York.
Read on to learn the various reasons a burn injury claim can be filed and result in compensation for a victim's losses.
General Liability Claim
If a hot liquid is served to you in a defective container and the hot fluid spills on you, that may be negligence.
To prove another party is responsible for your burn injury, your attorney must show that someone acted in a negligent manner. Negligence implies that the other party had knowledge or should have had knowledge of the potential burn risk to you.
Defective Product Claim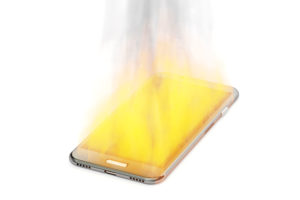 In the case described above, if the investigation results in a certain fact pattern the woman's attorney may be able to prove that LG was negligent in the design, manufacturing, or marketing of the phone. If so, the woman may be able to receive compensation for her medical expenses, lost income, and pain and suffering related to the incident.
These elements apply in any defective product claim. The key is proving that the designer, manufacturer, or distributor either had knowledge or should have had knowledge that the product could pose a hazard. If, for example, the manufacturer knew that an element of the phone could overheat but did nothing to correct the problem, the manufacturer may possibly be held liable for damages in a burn injury lawsuit.
Premises Liability Claim
If a hotel guest suffers burns because the bath did not have the temperature regulators and the water was hot enough to produce second-degree burns, the hotel may be liable under a premises liability lawsuit. This kind of lawsuit holds the owner or operator of the hotel where the burn occurred liable for damages.
What to Expect in a Burn Injury Claim
When you file a burn injury claim, your attorney will investigate the incident. In addition to claiming pain and suffering damages, medical reports and lost earnings information are vital in pursuing a lawsuit.
If your case results in a finding of negligence on behalf of the party sued, significant compensation may be obtained for burn injuries which cause significant pain, scarring, and disfigurement. Call today for a free consultation with an experienced attorney.
NY Construction Accidents Can Harm Bystanders, Too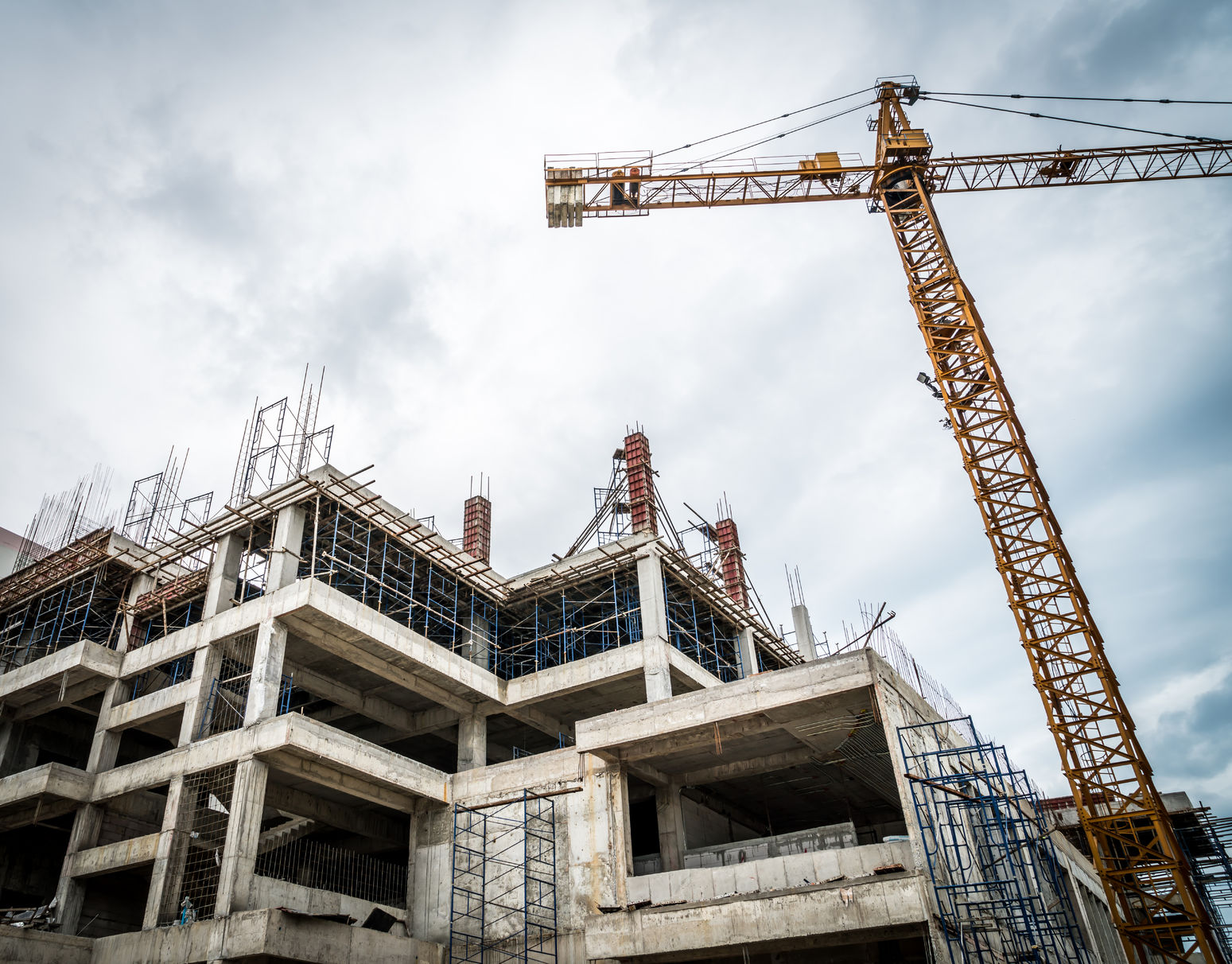 Construction is an incredibly dangerous profession to work in, and there are plenty of statistics to back that up:
Ten percent of construction workers are injured every year. This equates to 150,000 construction site injuries annually.
If a construction worker stays in his/her job for 45 years, he or she has a 1 in 200 chance of dying on the job.
Falls are the top reason for construction worker deaths. The highest falling risk is from roofs, then from scaffolding and ladders. The other top reasons for construction worker deaths are getting struck by an object, electrocution and getting trapped inside or in between objects.
New York is one of the top five states that employ construction workers. Unfortunately, it also has a higher-than-average construction worker fatality rate of between 21 and 40 deaths per year.
Almost 20 percent of all workplace deaths occurred in the construction industry between 2002 and 2012. This statistic rose to 1 percent in 2016.
Younger, less experienced construction workers are more likely to be injured or killed in construction accidents than older, more experienced workers.
What if you don't work in construction, though? Do you even need to worry about construction accidents?
Absolutely. While it isn't quite as common, plenty of regular people get hurt in construction accidents just by passing close enough to a worksite.
In this post, we'll explain the most common reasons that bystanders face injuries and what you can do if you've experienced a construction accident.
Common Construction Injuries Bystanders Face
There are five different ways bystanders are commonly injured in construction accidents.
Falling object. If cranes, scaffolding, and construction materials are not properly secured, they can cause bodily injury, serious bodily injury, or death if they fall on you.
Hazardous chemical spill. Construction workers use many different chemicals under strict regulations. If these chemicals spill or get into the environment, they have the potential to injure bystanders through direct contact or vapor inhalation.
Ear injury. Noises on construction sites can be so loud as to damage hearing or rupture the eardrums of bystanders, who are not wearing protective coverings like the workers themselves.
Slip and fall accidents. If construction site debris, equipment, cords, or tools are carelessly left in the open, they can cause slip and fall accidents to bystanders. Slip and fall accidents can cause a wide array of injuries, including traumatic brain injuries.
Blunt force trauma. You can be hit by a construction site vehicle or any construction materials that aren't properly operated or handled. A blunt force trauma injury can cause serious injury or death.
If You Have Been Injured in a Construction Site Accident
Construction workers can file lawsuits for their injuries on construction sites under the labor law, but if you are a bystander and you're injured in a construction accident, what protections do you have?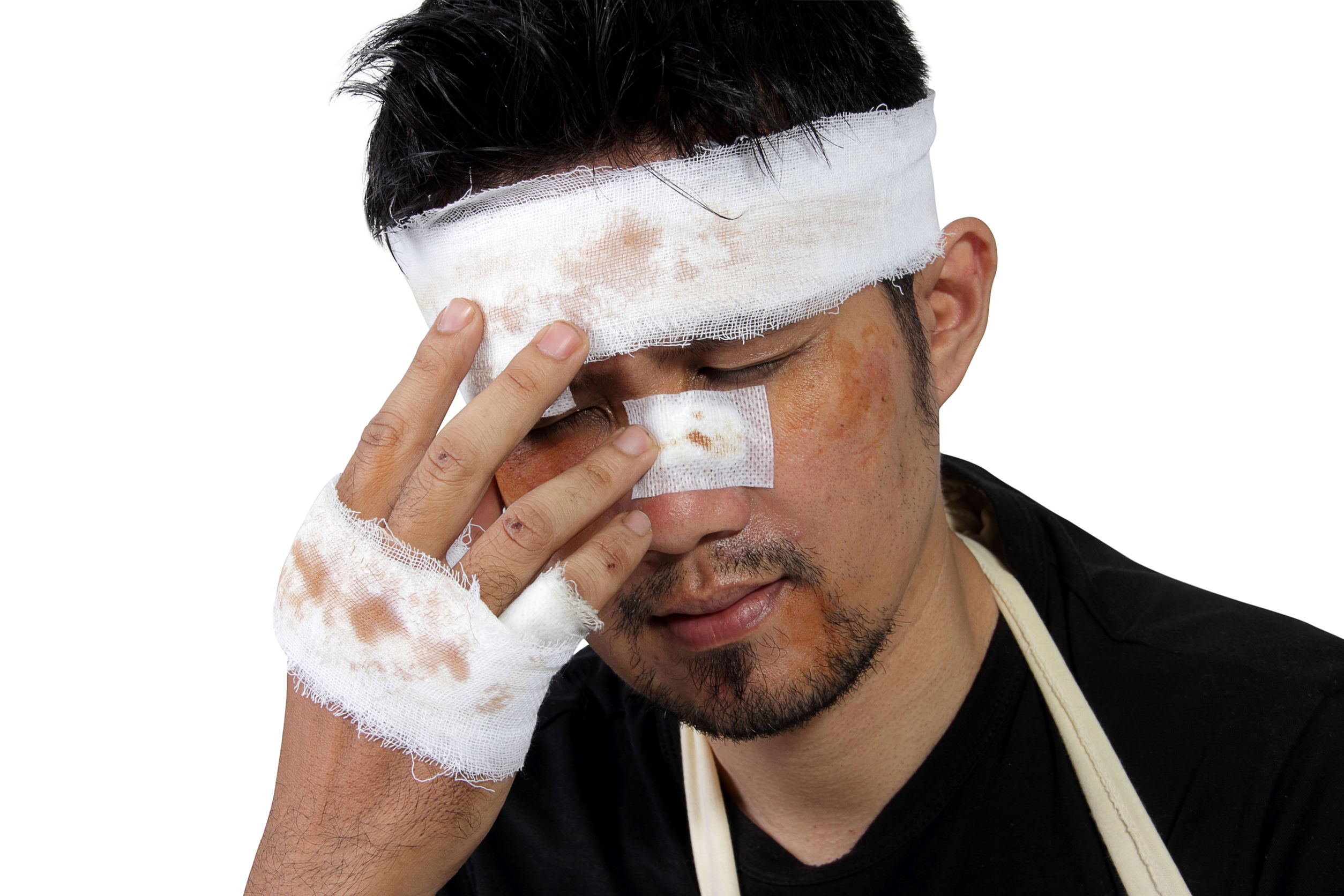 Consult with an experienced personal injury attorney to learn if you can seek compensation for your pain and suffering and lost wages. You should not have to bear the serious burdens if someone acted with negligence that caused your injury. It's important to visit the doctor first and if a serious injury has been caused to you then call a New York attorney for help.
A knowledgeable construction accident lawyer will understand New York liability laws and how they apply to your case. Reach out today for a free consultation with an attorney who will fight to protect your rights.
* Prior results cannot and do not guarantee a similar outcome.

This website contains "Attorney Advertising." It is designed for general information only and should not be construed to be formal legal advice. Prior results cannot and do not guarantee a similar outcome. Please contact us by telephone or email. Be advised that using any method of communication to contact us does not create an attorney – client relationship. In order for this office to represent you, we must enter into a written retainer agreement. Simply contacting us does not create an attorney-client relationship. Please do not send any confidential information to this office until after a signed retainer has been entered into by you and this office.