Our Blog
New Yorkers Who Bought These Chainsaws Should Beware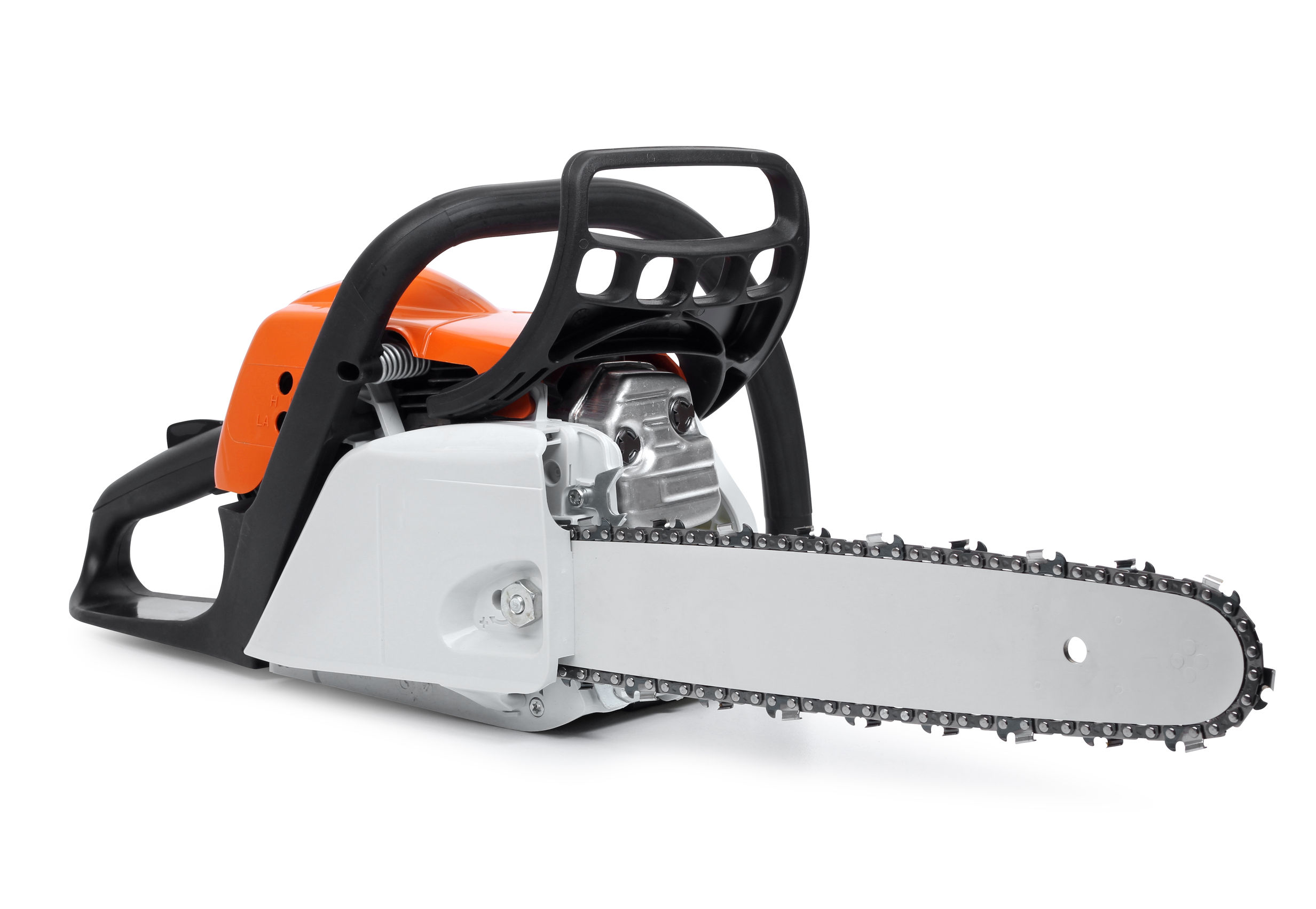 If you purchased certain models of chainsaws in the past two years, watch out. Recently the Consumer Product Safety Commission placed a recall on thousands of chainsaws sold at Lowe's, Amazon and other retailers due to a defect.
Below, we're going to tell you about the recalls, let you know which chainsaws are on the list and review product liability laws in New York and what to do if you are injured.
Why the Chainsaws Were Recalled – Is Yours on the List?
The recalled saws were sold all over the United States and Canada between January 2015 and October 2017 under the brands Snapper, Greenworks, and Kobalt. They were sold both in brick and mortar stores and online for prices ranging between $170 and $300. Over 48,000 units have been recalled in the U.S.
What caused them to be recalled? The chain brake guard. This is a really big deal because the chainsaw can continue operation even if the brake fails which poses a high risk of danger to consumers.
The saws have either a 16-inch or 18-inch blade and either an 80-volt or 82-volt lithium battery.
These are the models that have been recalled:
Snapper XD 18-inch model SXDCS82 (item number 1696773)
Kobalt KCS 180 (item number of 419015 or 670251)
Greenworks Pro 16-inch CS80L211
Greenworks Pro 18-inch CS80L00
Greenworks Commercial 18-inch GS 180
If you purchased any of these chainsaws, you must immediately stop using it and contact the manufacturer for free repair and recall information.
If you have been injured by one of these defective chainsaws, you may have grounds for a product liability case.
How Product Liability Occurs in New York
When a product is designed, manufactured and distributed, the companies involved in the process have a legal obligation to reasonably ensure customer safety. If a product is defective and causes injury, the designers, manufacturers and/or distributors may be held liable for damages in personal injury lawsuits.
Product defects occur due to negligence. Typically, product liability lawsuits occur for the following reasons:
Defect in the design—the design itself poses an unreasonable threat of danger
Defect in manufacturing—the manufacturing process created an unreasonable risk of danger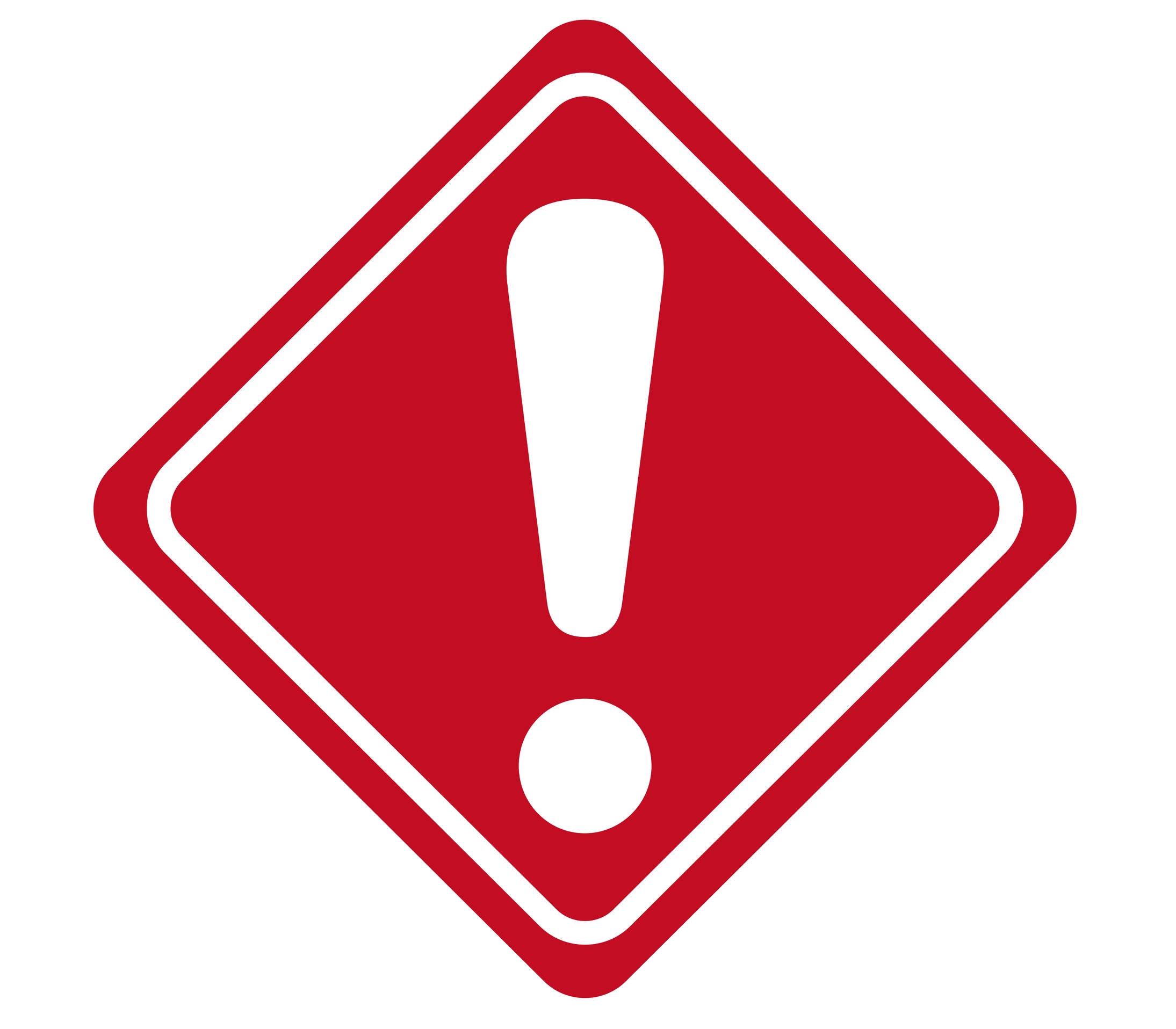 Warning failure—the manufacturer or distributor failed to properly warn the consumer of any known product danger
Misrepresentation—in advertising materials, the distributors did not accurately represent how the product should be used
A skilled NY product liability injury attorney who is familiar with product liability cases will be able to tell you whether you have enough evidence to support your claim.
What Should New Yorkers Do If Injured?
Collect evidence. Take photos of your injury,  the scene and the product as soon as practicable after it occurs. Try using different angles of the same scene to create a well-documented record.
If anyone witnessed the accident, record their names and contact information in your files.
Seek medical attention for your injuries. Even if immediate serious injuries are not apparent, medical records are crucial evidence in a personal injury lawsuit. Stay on the safe side if you sustain any injury and have your injury checked out by a medical professional as soon as possible.
Keep thorough records of your medical expenses. This includes doctor or hospital bills, prescription drug costs and co-pays for treatment.
Assemble all your records pertaining to your accident in one file. That will speed up the process for working with a personal injury attorney.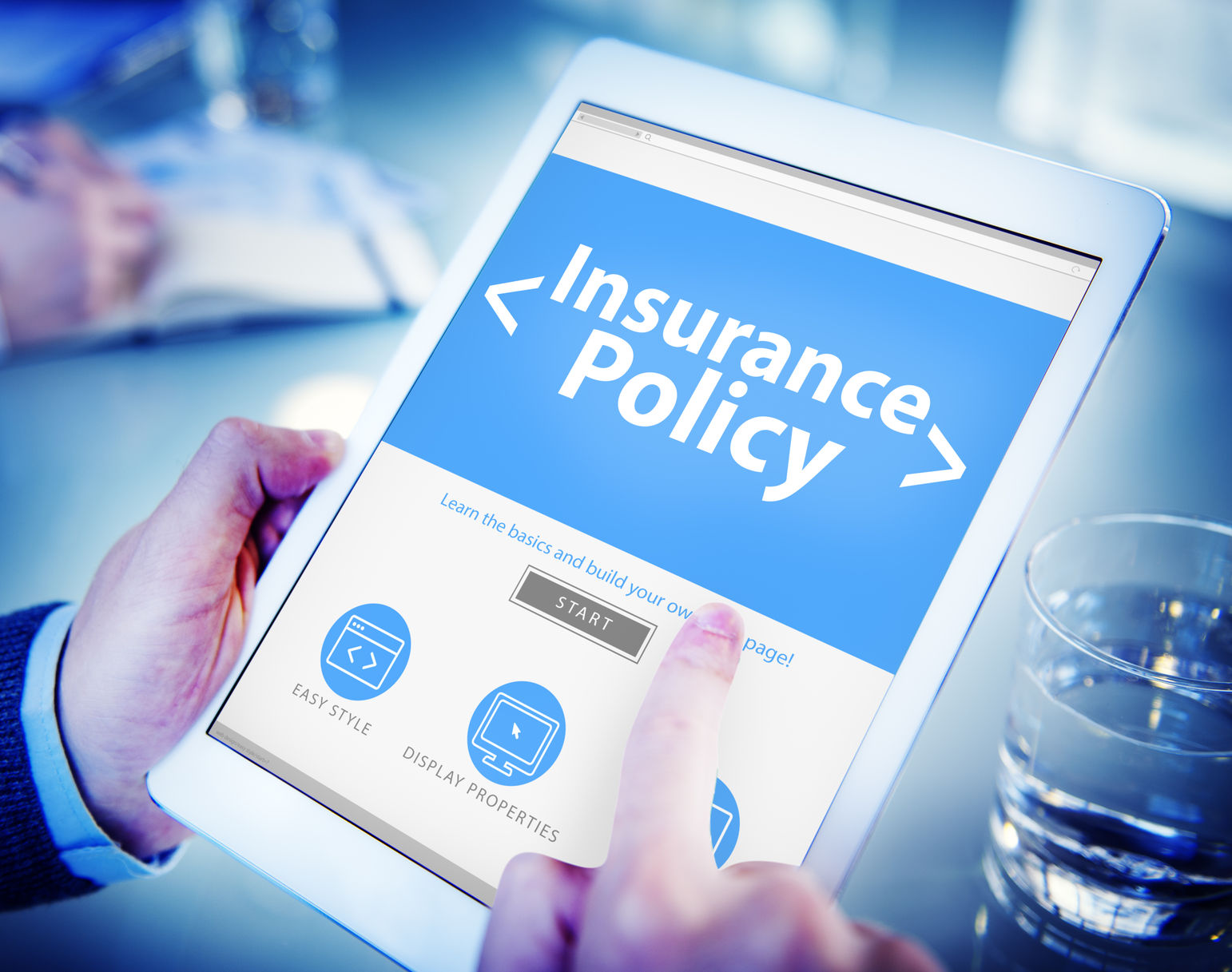 Work with a skilled product liability lawyer. An experienced NY personal injury attorney will use the evidence above in your case to determine the potential liability and extent of your injuries and damages. The product will likely need to show clear defects for a case to be filed. In New York, you must file a product liability claim within a strict statute of limitations for your case to be valid.
Call today for a free consultation to see if you have a claim that should be filed in court. We will work hard to protect your rights and help you receive payment for your pain and suffering and any economic losses.
Defining Nursing Home Abuse in NY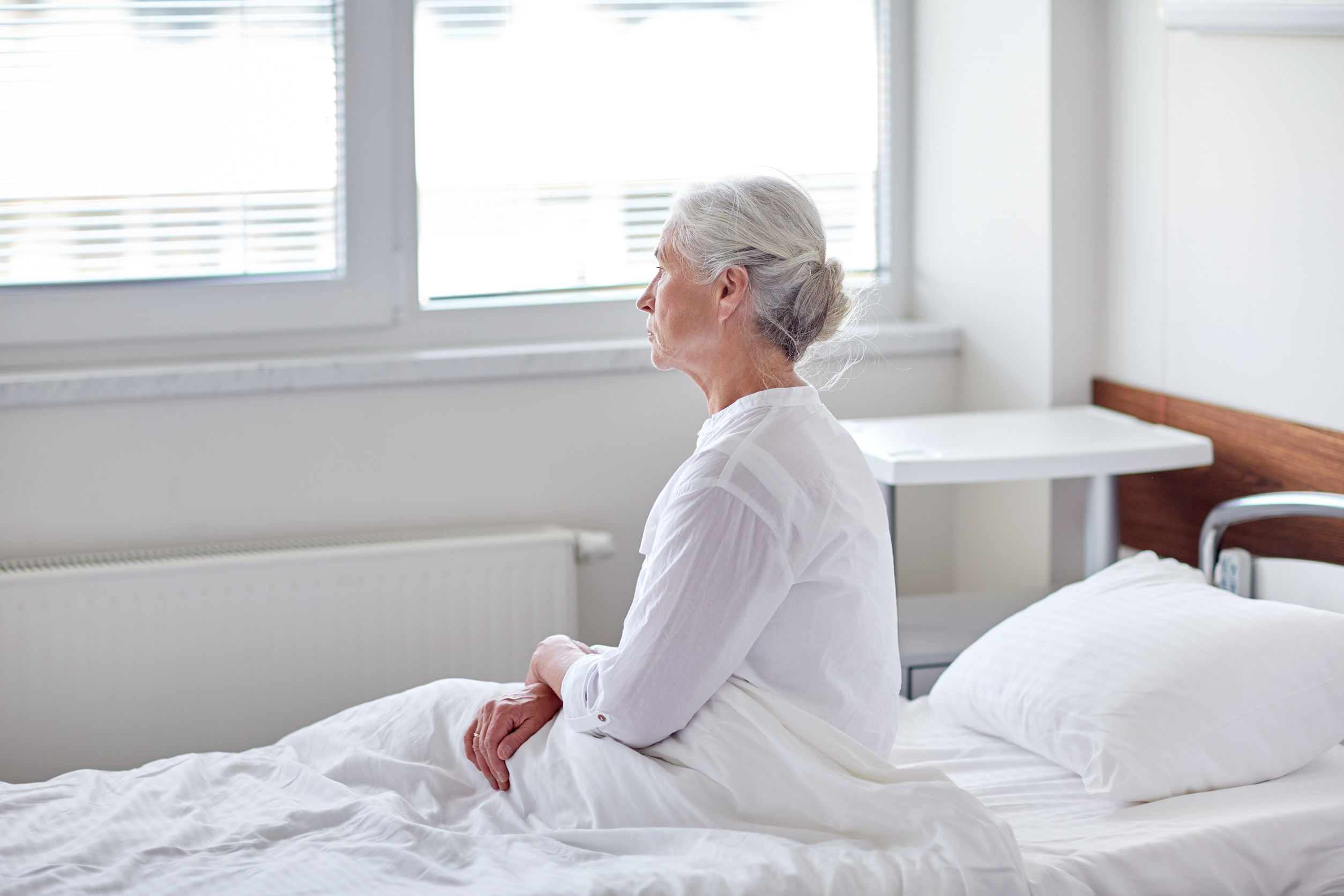 In recent years, nursing home abuse has been in the news a lot more, but sadly it is more prevalent than you may realize. It often goes unreported.
One way to help is to increase understanding of exactly what nursing home abuse is. Though there's no official definition, elder abuse typically falls into one of the following five categories.
Financial Abuse
A perpetrator can financially abuse a senior by improperly or illegally using their financial assets. This can take several forms, including the following examples.
Cashing the senior's checks without permission
Stealing money or property
Identity theft
Coercing the senior citizen into making financial changes or signing documents
Diverting assets from the elderly
The risk for financial abuse rises if one of the family members caring for the elderly relative is experiencing financial troubles. This person may seize the elder relative's assets for his/her own financial gain.
Watch for these warning signs of financial abuse:
Bank statements no longer being sent
Missing property or cash
Caregiver has an addiction problem (drugs, gambling, shopping, etc.)
Caregiver has no current income source
If you suspect financial abuse, report it right away and freeze accounts if possible.
Sexual Abuse
Some elderly patients – especially women – are victims of sexual abuse by perpetrators. These are some of the warning signs that sexual abuse may have occurred:
Infections in the genital or anal areas
Bruises in the genital area
Bleeding from the genital area
Discomfort when sitting or walking
Neglect
When an elderly patient's needs go unmet, neglect may be the cause. The nursing home is obligated to provide personal care and hygiene, safety, food, drink and medications to your loved one.
Neglect can be passive or active. Passive neglect is unintentional, but still causes the elderly patient to suffer. This can happen if the nursing home is understaffed or improperly trained.
Active neglect happens when proper care is available, yet intentionally withheld from an elderly patient as a punitive measure. Neither type of neglect is excusable.
Signs of neglect include the following:
Bedsores, rashes, and other skin problems
Untreated medical issues
Lack of hygiene
Dehydration or malnutrition
Lack of clean bed linens, clothing, and/or facilities
Psychological or Emotional Abuse
This type of abuse is often difficult to detect. Emotional abuse may provoke fear, anxiety or anguish. If a perpetrator is belittling, threatening or harshly criticizing your loved one, emotional abuse may be occurring.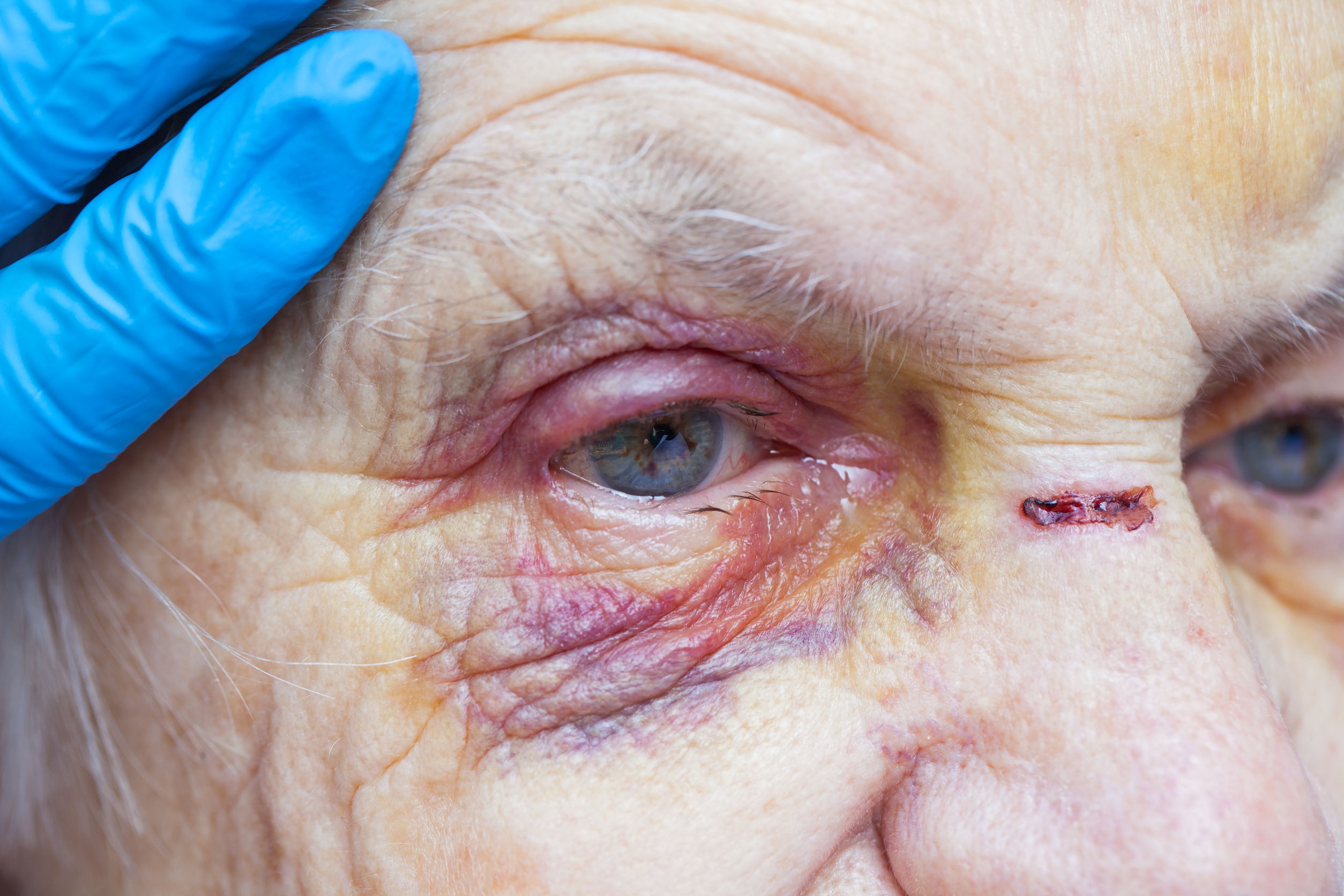 Physical Abuse
Physical abuse is the use of any physical force that causes bodily injury, impairment or pain. An elderly patient can be physically abused with various actions, including the following:
Pinching, hitting, punching, beating, striking or slapping
Pushing or shoving
Shaking
Kicking
Burning
Perpetrators often assume the elderly victim has lost mental ability or the competence to understand what is happening when abuse occurs. Elderly patients with dementia, Alzheimer's disease or other cognitive disorders may be particularly vulnerable to physical or other types of abuse.
Watch for physical signs like the following that may indicate physical abuse:
Bruising
Strange markings as from a belt or cord
Abrasions
Burns
Fractures
It's important to contact authorities immediately if abuse is suspected. In New York City, you should call 911, followed by a call to your local social service agencies (311). Thereafter, consult an experienced New York nursing home abuse attorney to pursue money damages and protect your loved one from further harm. If you think someone you love has experienced nursing home abuse, reach out today\\ for a free case review.
Heating System Failure Kills Family: How NYers Can Fight Back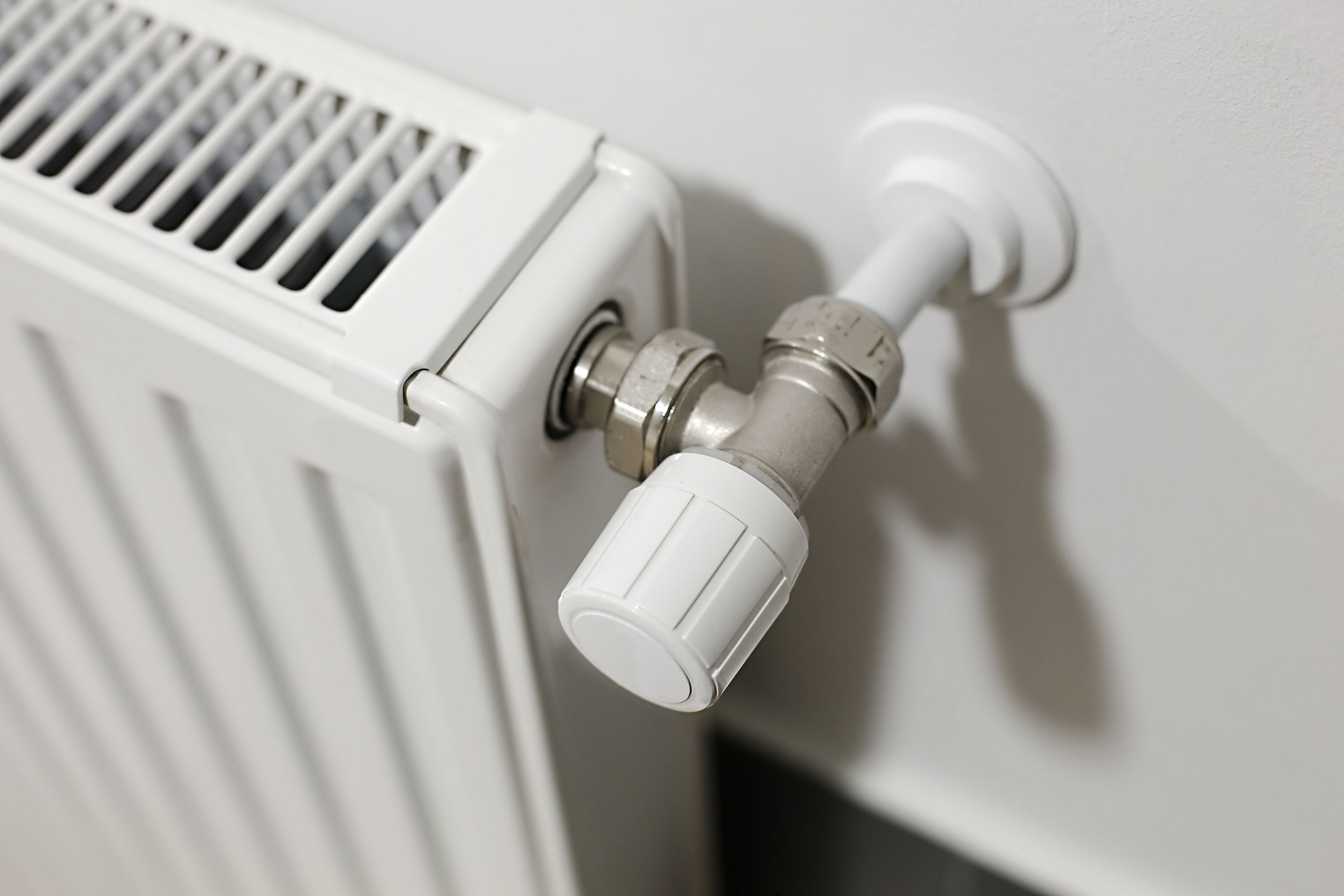 This winter has brought with it record cold temperatures nationwide, and forecasts predict that we'll continue to experience this bitter cold at least for the next several weeks. During cold spells, it is common for heating systems to fail or malfunction, sometimes with devastating consequences.
Recently, a family of four, including two young children, were found dead in an Arizona Cabin. Officials found a "significant failure" in the heating system, which resulted in a carbon monoxide leak. The findings at the scene were consistent with carbon monoxide overtaking the home and poisoning the family while they slept.
This tragic occurrence highlights the need for a well-maintained heating system and precautions such as carbon monoxide detectors. If you rent your living space (as most New Yorkers do), you must rely on your landlord to perform maintenance and repairs. However, there is an upside – as a tenant you have the right to safe and habitable housing, and if your landlord violates these rights they can be held liable.
So, what exactly are the obligations of your landlord, and how can you fight back as a tenant if your landlord fails to meet them?
Tenants' Rights to Habitable Housing
As a tenant, you have a right to safe and habitable housing. Your landlord is obligated to provide a safe living space, and to perform urgent repairs to ensure safety and habitability (such as heater repairs) within 24 hours. Further, if tenants are injured as a result to dangerous housing conditions, landlords may be held liable for the injury.
Where is this covered in the law?
Implied Warranty of Habitability
In New York, landlords are required to keep rental properties habitable under a doctrine known as the implied warranty of habitability. This means that by renting the property to you, your landlord has promised you a habitable living space.
In order to meet the implied warranty of habitability, your landlord must:
Keep structural elements of the property well-maintained
Maintain common areas such as stairwells and hallways
Supply hot and cold water
Keep electrical, plumbing, sewage, heaters, air-conditioners, and elevators working safely
Exterminate infestations of rodents and insects
Provide garbage receptacles and arrange for garage pickup
Manage known environmental hazards such as lead paint and asbestos. This includes disclosing their presence to tenants and keeping the building in good repair such that they do not pose a substantial danger.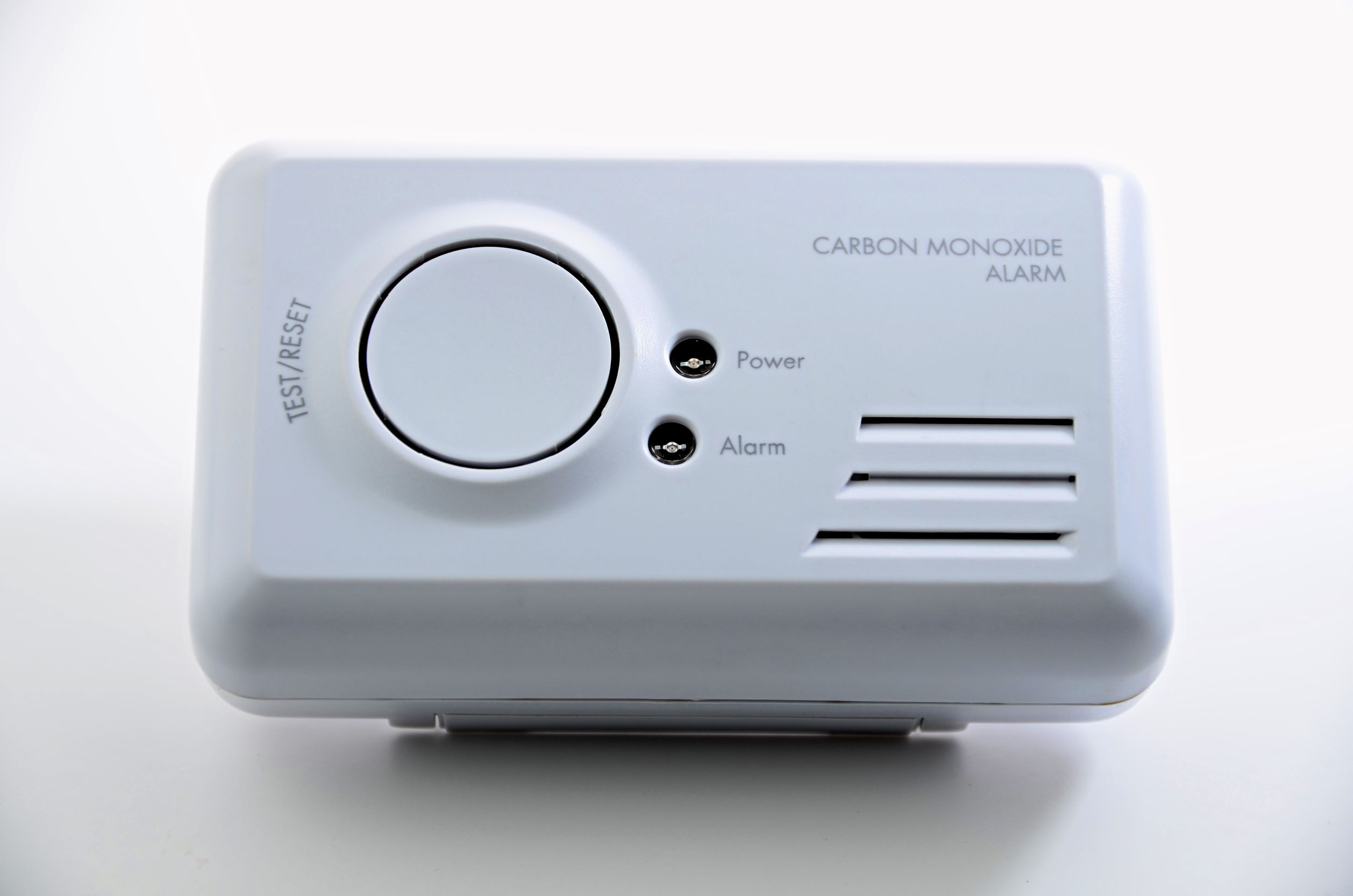 Include at least one carbon monoxide and one smoke detector, and provide written information about how to test and maintain them.Heating RequirementsAccording to New York law, landlords are required to provide heating to their tenants. Heat must be provided between October 1st and May 31st.

During the day (between 6AM and 10PM), if the outside temperature is below 55 degrees, the inside temperature must be at least 68 degrees.

At night (between 10PM and 6AM) the inside temperature must be at least 62 degrees, regardless of the outside temperature.

What to Do if You Don't Have Heat

If you don't have heat that meets the above standards, your landlord is required to provide it. However, it is best to initiate this process by first asking your landlord to turn up the heat.

The following steps are recommended if you don't have heat:

Contact your landlord to let them know that your apartment is cold. If possible, it's best to have a specific temperature reading ready when you call — this lets your landlord know that they aren't meeting minimum standards, so the situation is urgent.
If your landlord does not honor or respond to your request, call 311 to reach the Department of Housing Preservation and Development (HPD). The HPD will send an officer to your building to measure the temperature, and cite your landlord with a violation. If your landlord still fails to act, the HPD will send a contractor to fix the heater.
If you are left without heat for a few days and have made your landlord aware of the situation, it is reasonable to ask your landlord for a break on your rent. Negotiate a rent abatement for the following month and get the agreement in writing.

The Importance of Heater Safety

The extreme cold temperatures we're currently experiencing are definitely putting heating systems to the test. Failures and malfunctions such as the tragic story mentioned above are more likely to occur under these conditions. You can keep your family safe by making sure that certain safety standards are met.

A heating system should be serviced annually, ideally before the cold hits. If you're not sure if your landlord has maintained the heating system properly, give him or her a call to ask about heater maintenance. A good landlord would rather hear about potential problems before there is an emergency.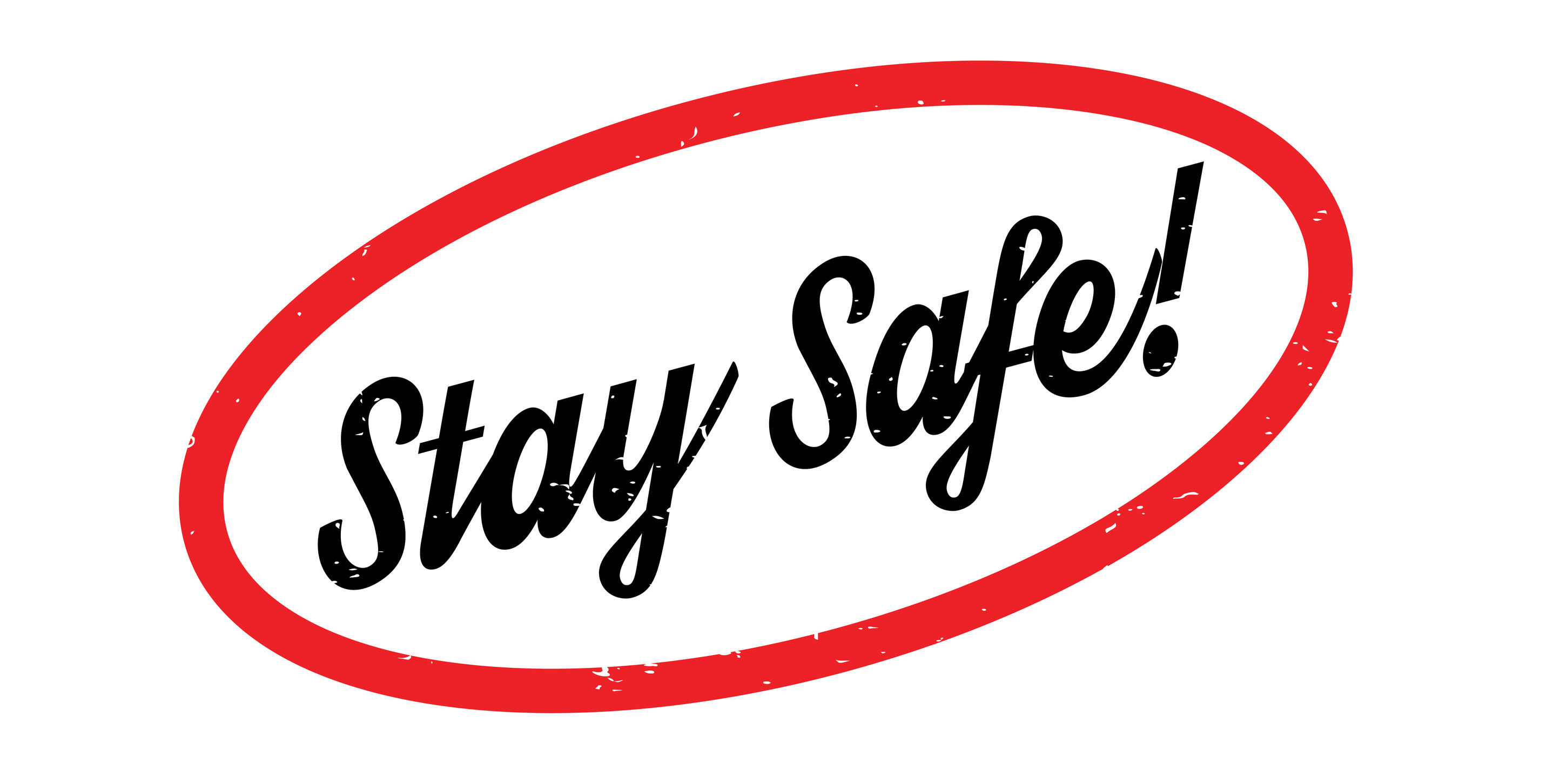 To detect carbon monoxide leaks, your apartment should have at least one working carbon monoxide detector. Your landlord can also help you to locate and test carbon monoxide detectors. If your apartment does not have a carbon monoxide detector, ask the landlord to install one, or if you can install one yourself ask to be reimbursed for the cost.
Heater malfunctions are also a common cause of fires, so now would also be a time to make sure that your apartment has at least one working smoke detector. Note that the above conditions apply to smoke detectors as well.
Car Crash Injuries New Yorkers Commonly Experience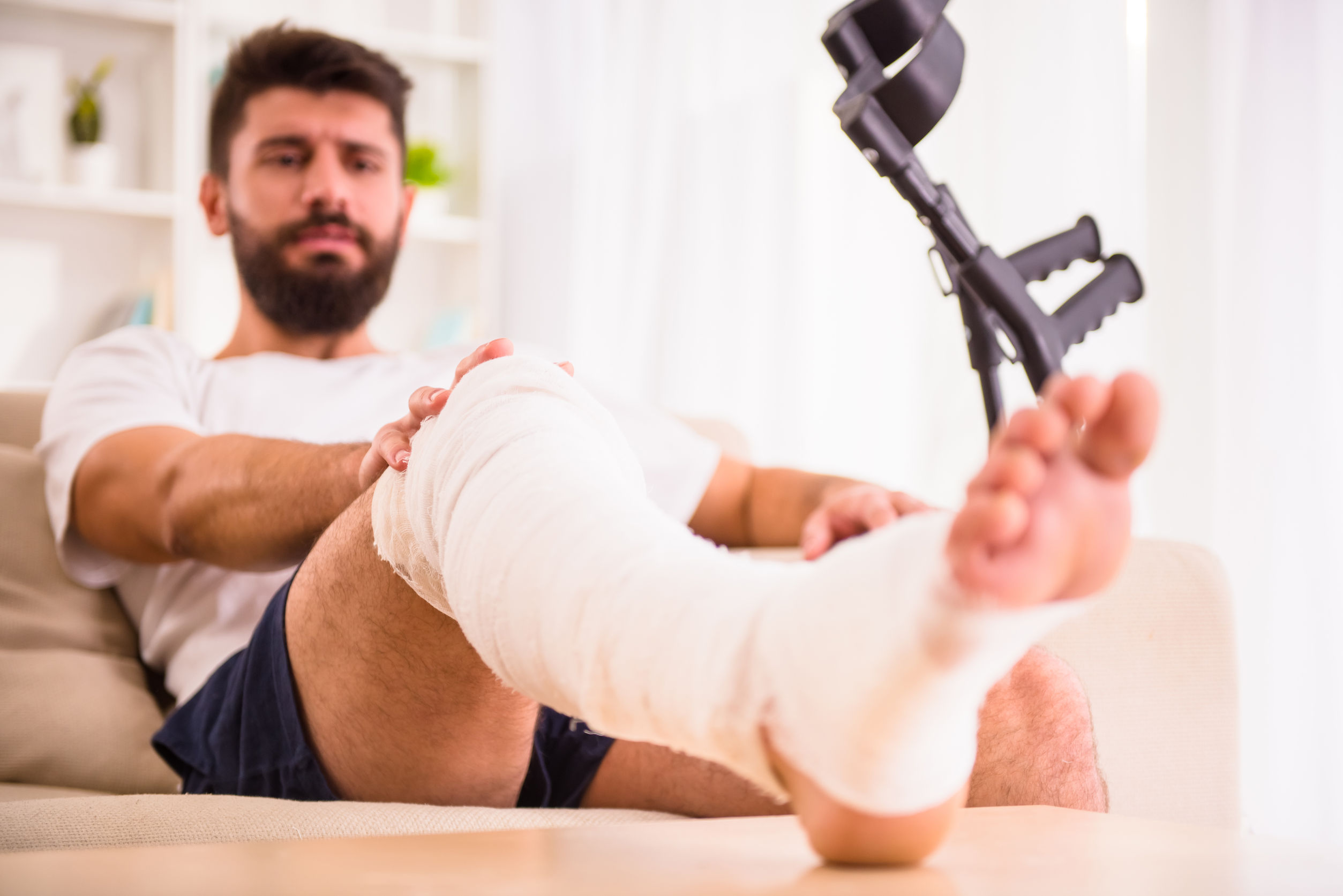 Car accidents in New York can cause all kinds of different injuries and many of them are pretty serious. Depending on the nature of the crash itself and a wide variety of other factors, if you are involved in an auto accident you might escape with broken bones, bruises, lacerations, muscle damage, a head injury – and that's only the beginning.
Injuries can result even from minor car crashes. Worse, sometimes you may not notice any symptoms for several days – or even weeks – after a car crash. Below we're going to detail the types of injuries that are most commonly associated with car crashes, as well as why some injuries don't show up right away.
Common Car Crash Symptoms and Injuries
If you notice any of these symptoms after a car crash, it's likely they were caused by your accident:
New pains
Stiffness
Muscle aches
Limited range of motion
Interrupted sleep
Low energy
Dizzy feelings
Blurred vision
Nausea
Headaches
Memory problems
Difficulty with concentration
Hazy thoughts
These may not seem like a big deal, but they can be signs of serious medical conditions and you need to visit a doctor for a thorough medical evaluation.  Also, a medical record is the single most important evidence to support an insurance claim or a liability lawsuit. You don't want to be stuck with ongoing medical bills due to someone else's negligence if you were otherwise entitled to have them paid by an insurance company.
The most common injuries from car crashes include the following:
Head Injuries
Concussions are known for causing headaches and disruptions to normal cognitive processes. Other brain injuries can cause permanent loss of function. You may also experience vision problems, skull fractures, and hearing loss from a car crash. Any of these conditions will require long-term medical care.
Spinal Cord Injuries
Any damage to the spine can cause lasting problems. Herniated disks are painful and immobilizing. More serious damage to the spinal cord can cause nerve damage or paralysis. You may have a spinal cord injury if you feel weakness in your muscles or tingling, pain, or numbness in your arms or legs.
Back Injuries
Your back muscles will often tense up during the accident impact. You may experience significant back pain after an accident that could require months of care or even surgery.
Neck Injuries
When the neck and head suddenly move back and forth, the surrounding muscles, tendons, and ligaments can be damaged. This can result in months of pain, stiffness and reduced range of motion and possibly surgery.
Chest Injuries
You may experience broken ribs, damage to internal organs, or collapsed lungs if you hit the steering wheel or dashboard. Any of these conditions will require emergency medical care.
Injuries to Extremities
Broken bones, torn ligaments, and muscle wounds are common in hands, arms, legs, and feet. They may require extensive treatment or surgery.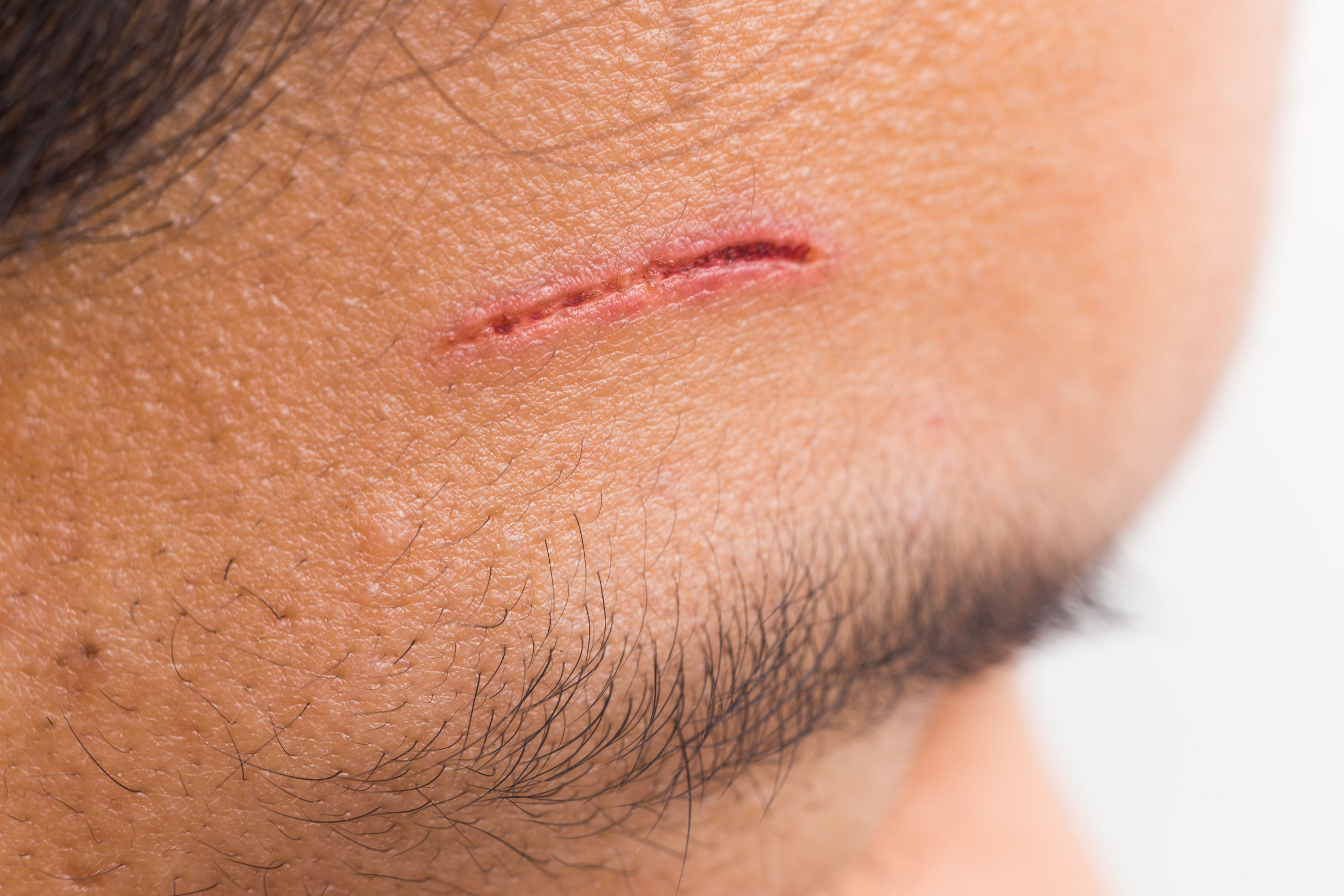 Cuts and Scrapes
Any object like a phone, book, pair of glasses or drinking mug can fly loose and cause cuts or scrapes. You may also be injured from hitting the car interior. Some cuts and scrapes will heal by themselves. Others may need stitches. If you notice any bruises that aren't healing, seek medical treatment as they may indicate internal bleeding.
After a New York Auto Accident Injury
As mentioned above, sometimes you can be seriously injured and feel  fine at the scene. How is this possible? Because after a traumatic experience, your body releases endorphins and adrenaline that can help to block the pain from any harm that was done to you. Once those powerful chemicals wear off, though, you'll start to feel any symptoms that were being masked.
Because of this, it is imperative that the first thing you do is see a doctor if you have any symptoms following the accident. After that, make sure that your next call is to an experienced New York personal injury attorney. A skilled professional who has successfully handled cases like yours before will be able to tell you whether or not you appear to have a viable case and let you know what options are available to you to get the compensation you deserve. Reach out today for a free consultation.
Understanding Spectre and Meltdown and What You Can Do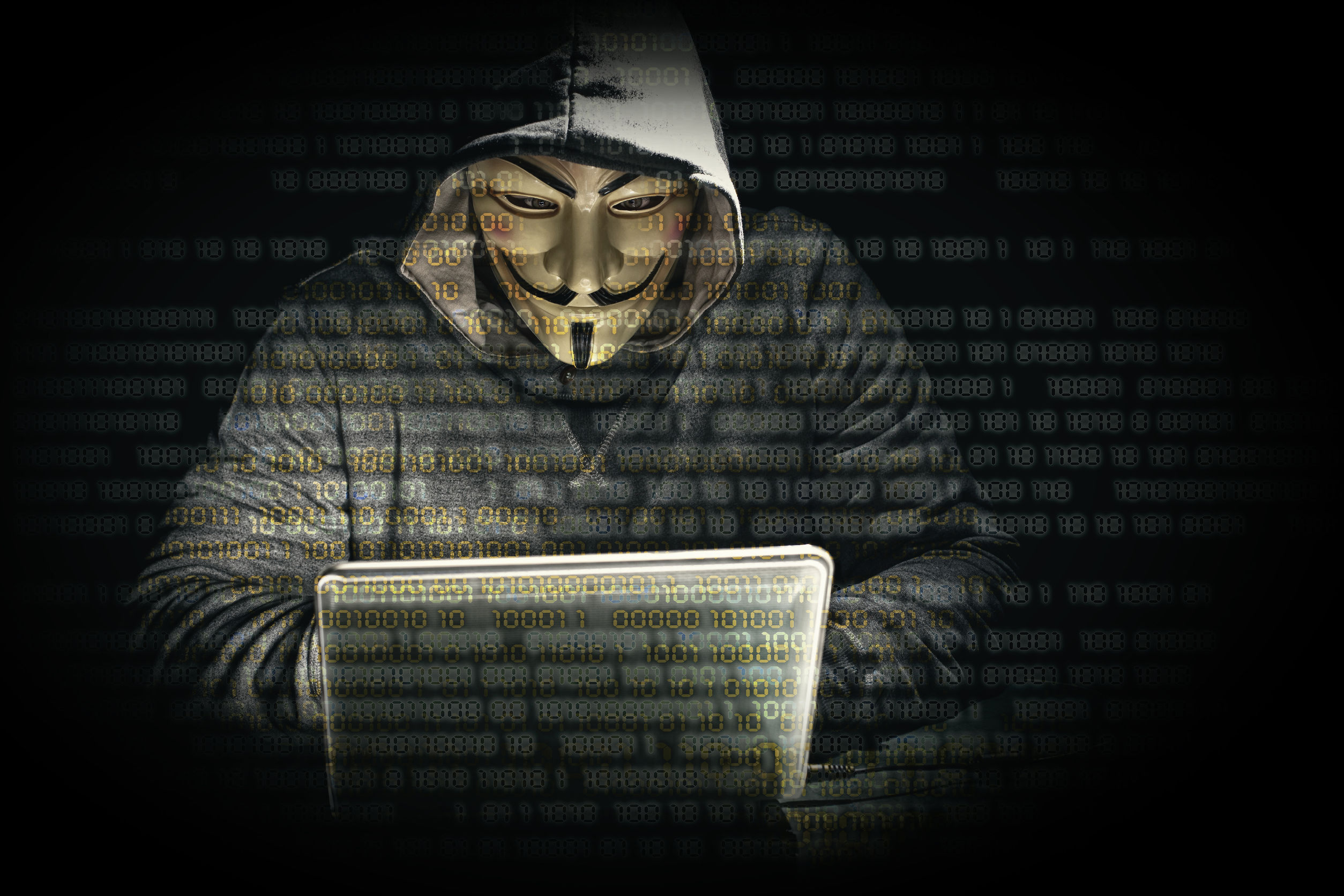 Have you heard that a new update for your computer or device could end up slowing down your processor speed? Why would anyone ever even consider doing this?
Because two nightmare scenarios have been spotted and tech giants are panicking. These bugs – dubbed Spectre and Meltdown – appear to leave a huge number of devices seriously vulnerable. So far, that system update is the closest thing to a defense that Apple and others have come up with.
Read on to learn more about the situation and what you can do about it.
Two Really Huge Problems
Recently, a team of technology experts released the news that Intel chips had been compromised by two attacks, the aforementioned Spectre and Meltdown. This flaw in the chips can allow malicious programs to access the main memory in the computer's kernel, the deepest part of the computer's storage.
If a hacker takes advantage of certain faster processing features Intel programmed into the chips, he or she can spy on even the most secret areas of billions of computers and other devices. Passwords, identification numbers, and financial information are all at risk of being stolen.
Meltdown targets Intel chips, which are installed on nearly every Microsoft product. This includes personal computers and large computers that store data in online and cloud servers. Spectre affects AMD and ARM processors, which are used in most Apple products, including iPhones. Both attacks can affect cloud services provided by Google, Amazon, and others.
Because of this, Microsoft, Apple, Amazon, and Google have all issued statements that they are taking steps to resolve the issues. Intel has noted that neither Meltdown nor Spectre can delete, corrupt, or modify data, although both can spy on and steal data.
Despite this, no exploits have been reported to date. In an effort to stop hackers from taking advantage of the flaw, new system updates are being issued to billions of users worldwide.
Unfortunately, the system updates that will fix the chip flaw could create slowdowns of up to 30 percent in some units. Newer systems will likely see less of an impact. Intel says that most users won't notice the slowdown, but the results remain to be seen as nearly the entire technology industry will be affected.
What You Can Do Now
Whenever you are prompted to update your system, do it as soon as possible. Don't put off a system update on your smartphone, PC, or work computer.
Back up your system if it has been a while since the last backup. You don't want to lose your important documents and photos in the turmoil.
Monitor your online accounts regularly for any suspicious activity. It's important to report any fraudulent activity as soon as possible to your bank, creditor, or to the police to protect yourself.
Consistently look for these developing problems on your smart phone, PC or work computer.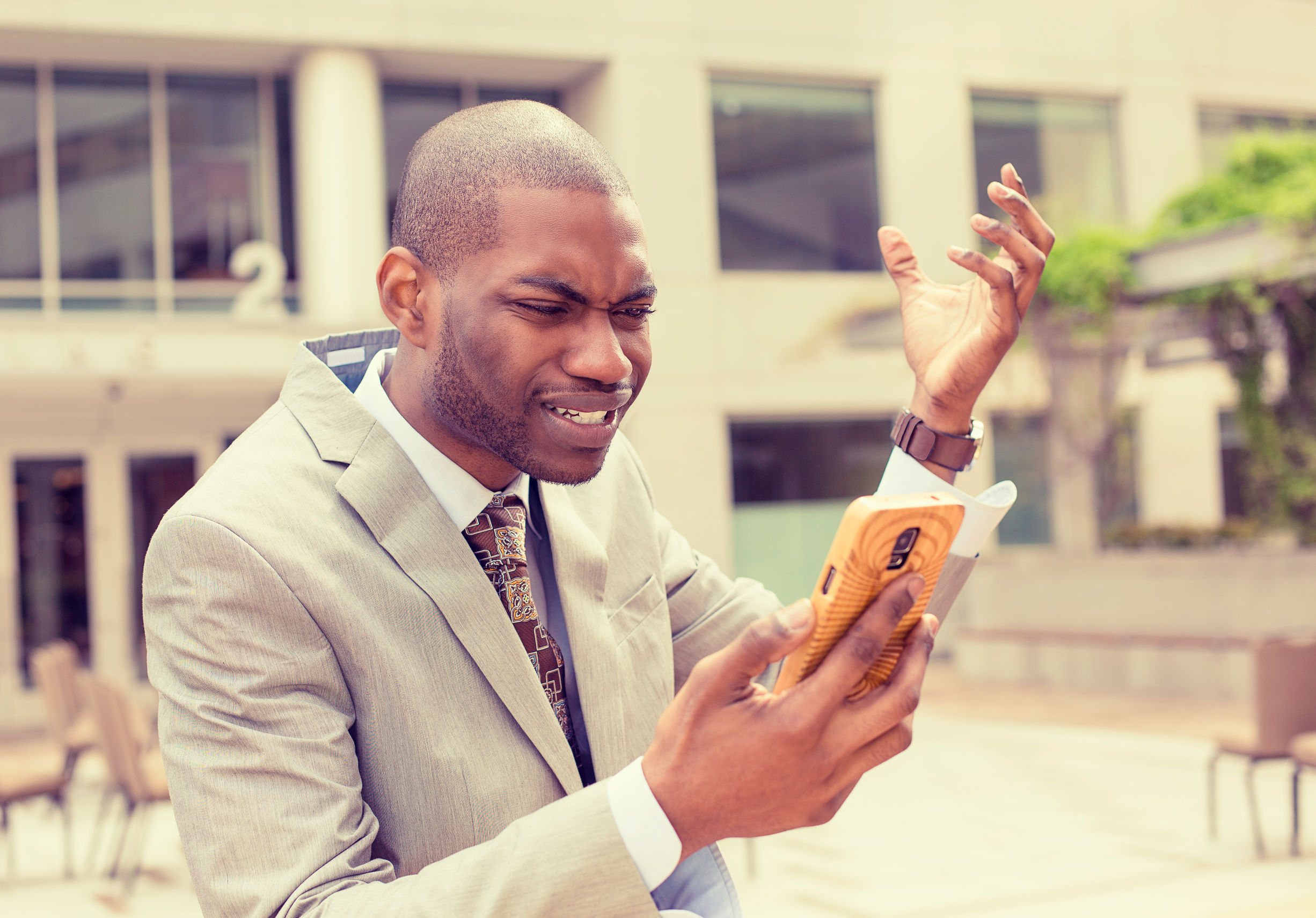 Keep up with the news as class action lawsuits develop over these issues. Intel has already been sued in three class action lawsuits since the news of the flaw became public on Jan. 2, in Oregon, California, and Indiana.  There may be other such class action suits in the future.
These lawsuits allege that Intel knew about the flaw and did not disclose it properly. They also allege that the slowdown will negatively affect processors, but it's too soon to tell if the projected slowdown will have widespread impact.
What to Look for in a New York Personal Injury Lawyer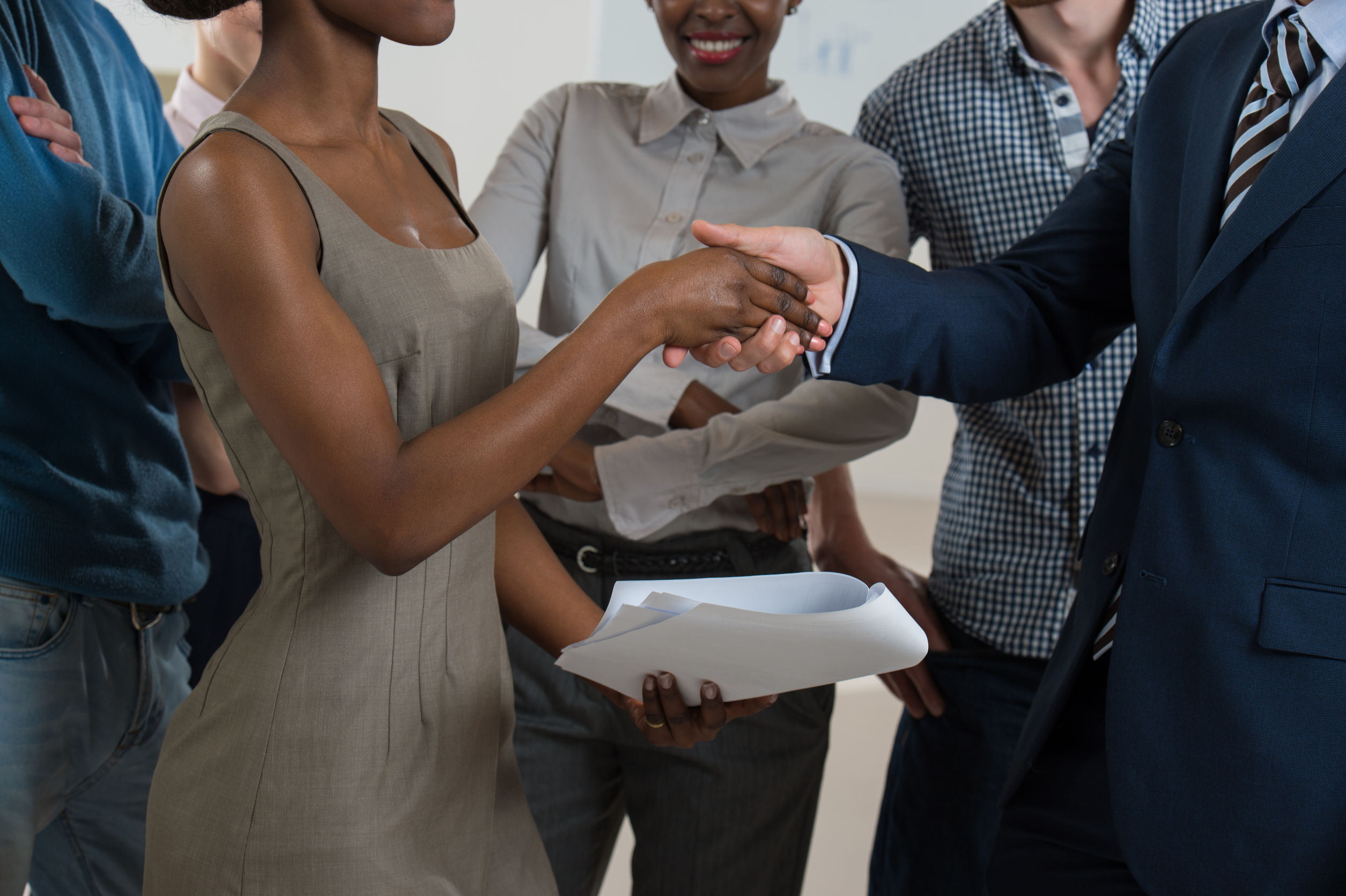 If you've been injured due to the negligence of another in New York City, you need the best possible legal help you can get. Someone who's going to fight for your rights and knows the injury laws of our state thoroughly. You need someone who will take the time to make you a priority and gets the job done.
How can you really know that the attorney you choose will have those qualities, though? What specific things should you look for?
Experience
In evaluating the attorney you select evaluate the attorney's specific experience handling personal injury cases. An experienced personal injury lawyer will have hands-on experience dealing with insurance companies, judges, and juries and know how to handle a case from intake through settlement or trial.
Area of Concentration
Personal injury cases are often complex and your lawyer needs to understand the specific laws that apply to your particular type of accident or injury. That means if you are in a car accident, you want an attorney knowledgeable about handling car accident injury cases. The same for slip and falls, medical malpractice, or construction accidents.
Referrals
Ask your family members, friends, and coworkers for references. Read testimonials online. If you have a good working relationship with a lawyer who doesn't practice personal injury law, he or she can probably recommend a colleague for your case. Check out online referral services as well.
Initial consultation
At your initial consultation, come prepared with all the relevant paperwork. This includes any correspondence with insurance companies, police reports, income information (including loss of income figures) and medical records.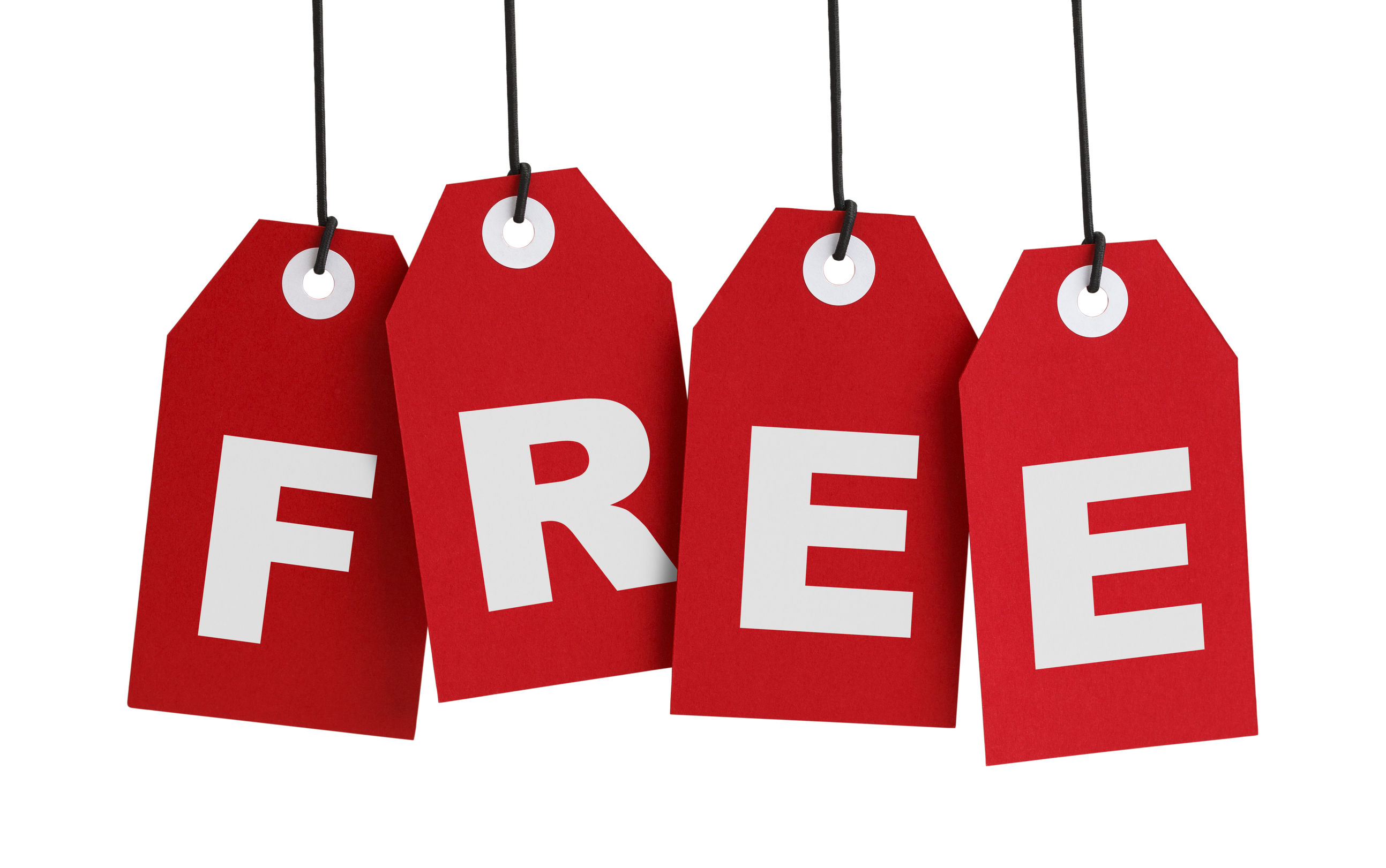 In personal injury and medical malpractice cases, your initial consultation is normally free. Be sure to ask ahead of time so your expectations are clear.
One important thing to remember – a lawyer cannot promise a particular outcome. If you meet with a lawyer and he or she makes absolute promises about the results you should be very skeptical.  Too many factors affect lawsuits to be able to predict outcomes at the time of initial consultation.
Warning Signs to Watch Out For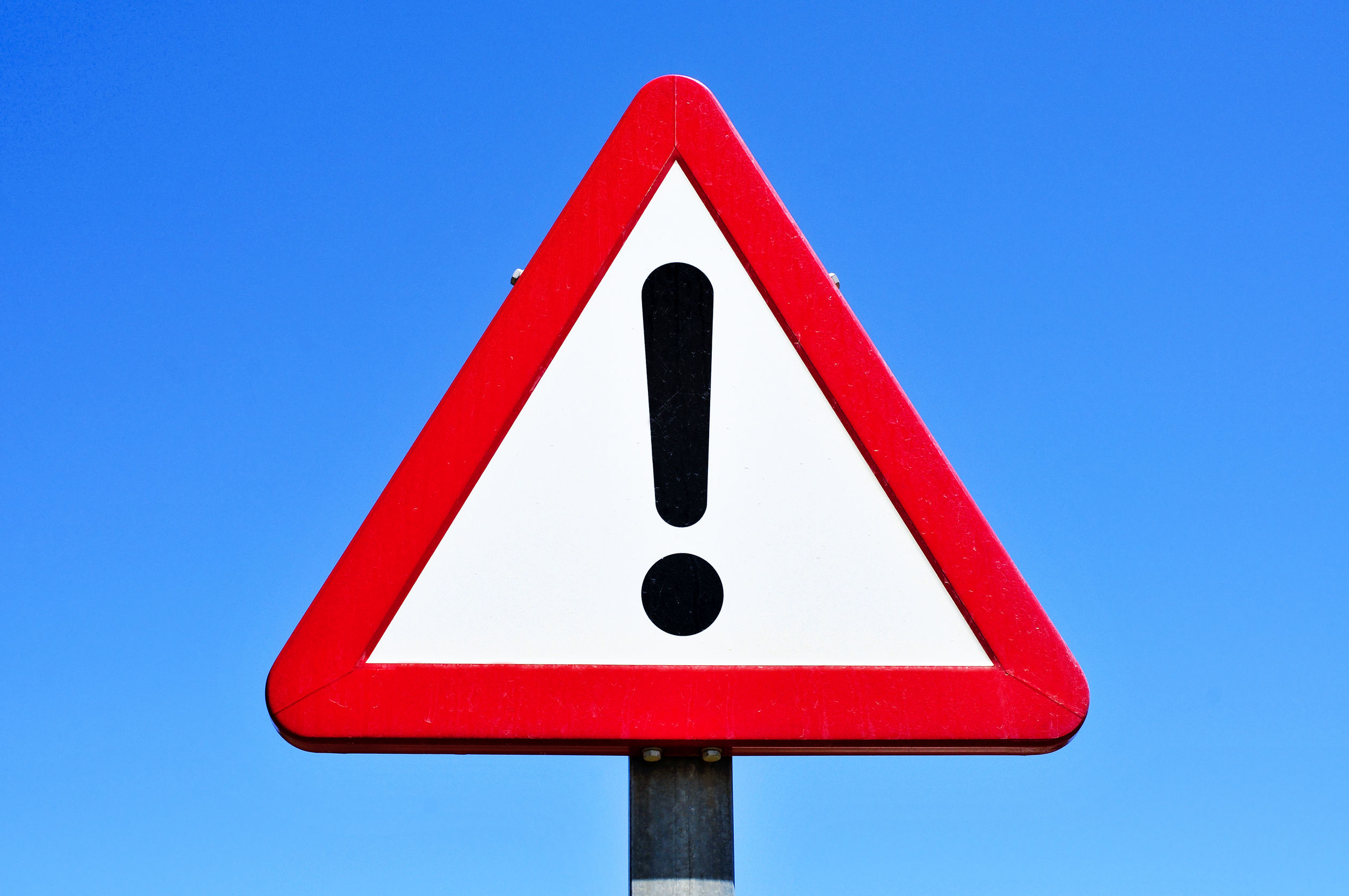 Pay attention to the following warning signs of a potentially bad situation. If you notice any of them be careful.
Beware of unsolicited mailings or phone calls right after your accident which promise you a fast settlement.
Charging a fee up front is unusual. Most personal injury lawyers have free initial consultations.
As mentioned above, nothing is guaranteed—be very skeptical if a lawyer promises a result.
If you follow these guidelines, you are likely to find a personal injury lawyer that you are comfortable with to handle your case.
How to Avoid Snow-Related Falls in NY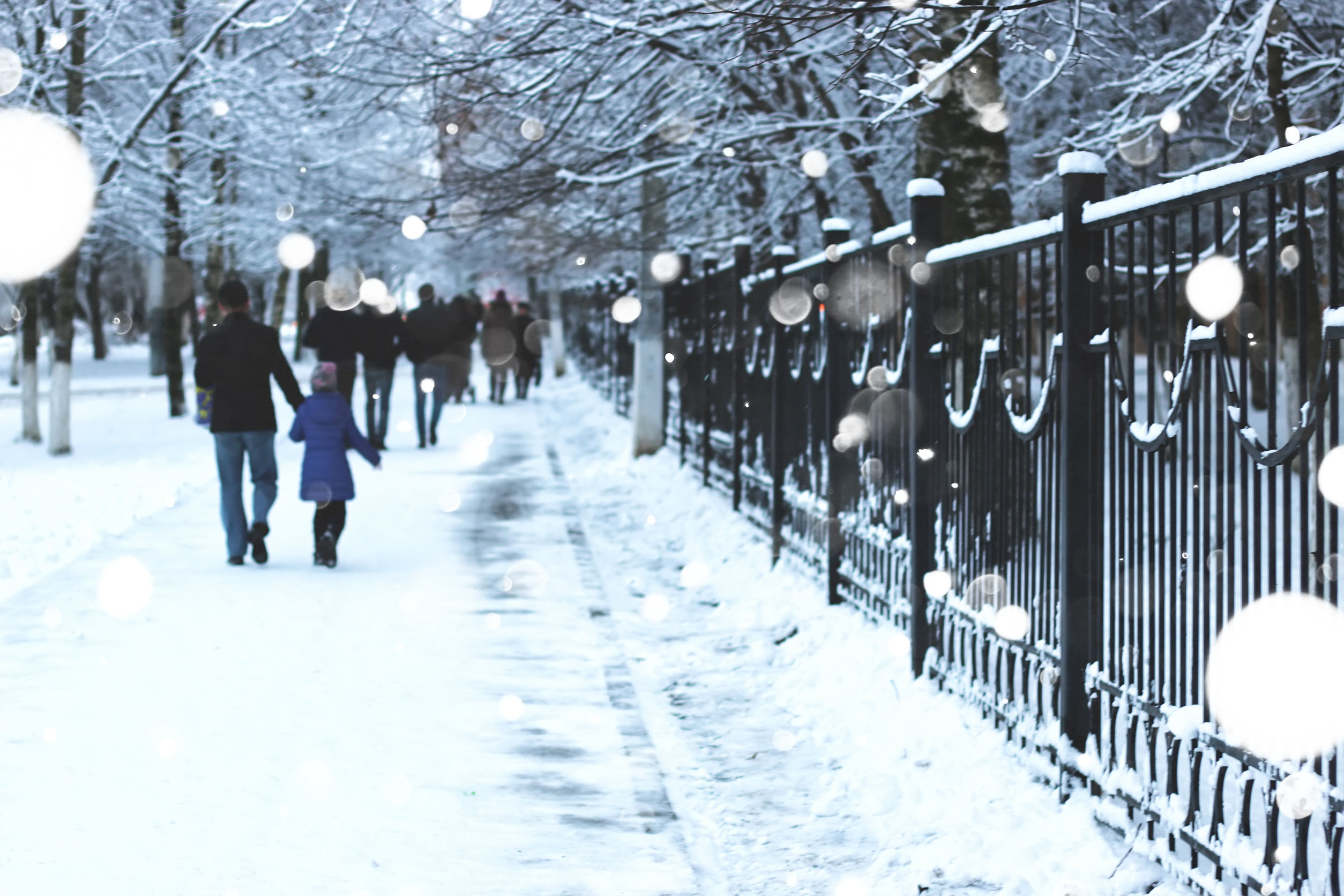 Ice-skating at Rockefeller Center. Snowflakes melting on the tip of your nose and reflecting in the street lights. Trees silhouetted in white. Yes, winter has arrived in New York.
However, as all New Yorkers know, along with the beauty of winter weather comes the increased risk of slip and fall accidents. Below, we're going to go over some tips for how you can walk more safely in slick and snowy conditions and what you should do to get help if you fall due to someone else's negligence.
Tips for Staying on Your Feet
Wear nonslip shoes. When it's slick outside, make sure to wear shoes with good traction. If you aren't willing to give up your favorite shoes, purchase cleat-like coverings to wear over them.
Walk with smaller, more careful steps. No need to hurry, as that will increase your chances of falling. If you take slow, flat-footed steps with the rest of your body centered over your feet, you'll be steadier.
Walk where it's safest. Stay on cleared paths. When that's not possible, grass provides better traction than a slick sidewalk.
Exit vehicles with care. Don't jump from a vehicle. Pay attention when you exit, turning to use both feet at once for maximum stability. Lean on the body of your vehicle for support when exiting, if needed.
Stay alert. Don't text and walk. Keep your eyes on the path in front of you, and watch for slick areas, especially at entrances and exits.
Use handrails. They can make all the difference between staying upright and falling.
Test slick areas first. If you're not sure whether an area is icy, tap your foot gently on the surface before proceeding.
Proceed with extreme caution on ice. If you must walk on ice, shuffle slowly and prepare to fall by rolling with the fall rather than reaching out. It's better to fall backward than forward, if you can twist your body during the fall. Don't worry about whatever you are carrying – throw it out of the way to protect your body.
If Your Fall Is Due to Another's Negligent Actions
If you fall this winter and injure yourself, it's possible that someone else may be responsible for the conditions that led to your accident. This guide will teach you what our laws say about slip and fall accidents.
First, you need to know that in New York a statute of limitations exists on how long you have to file a personal injury lawsuit. You must file suit within that time or forego the possibility of compensation.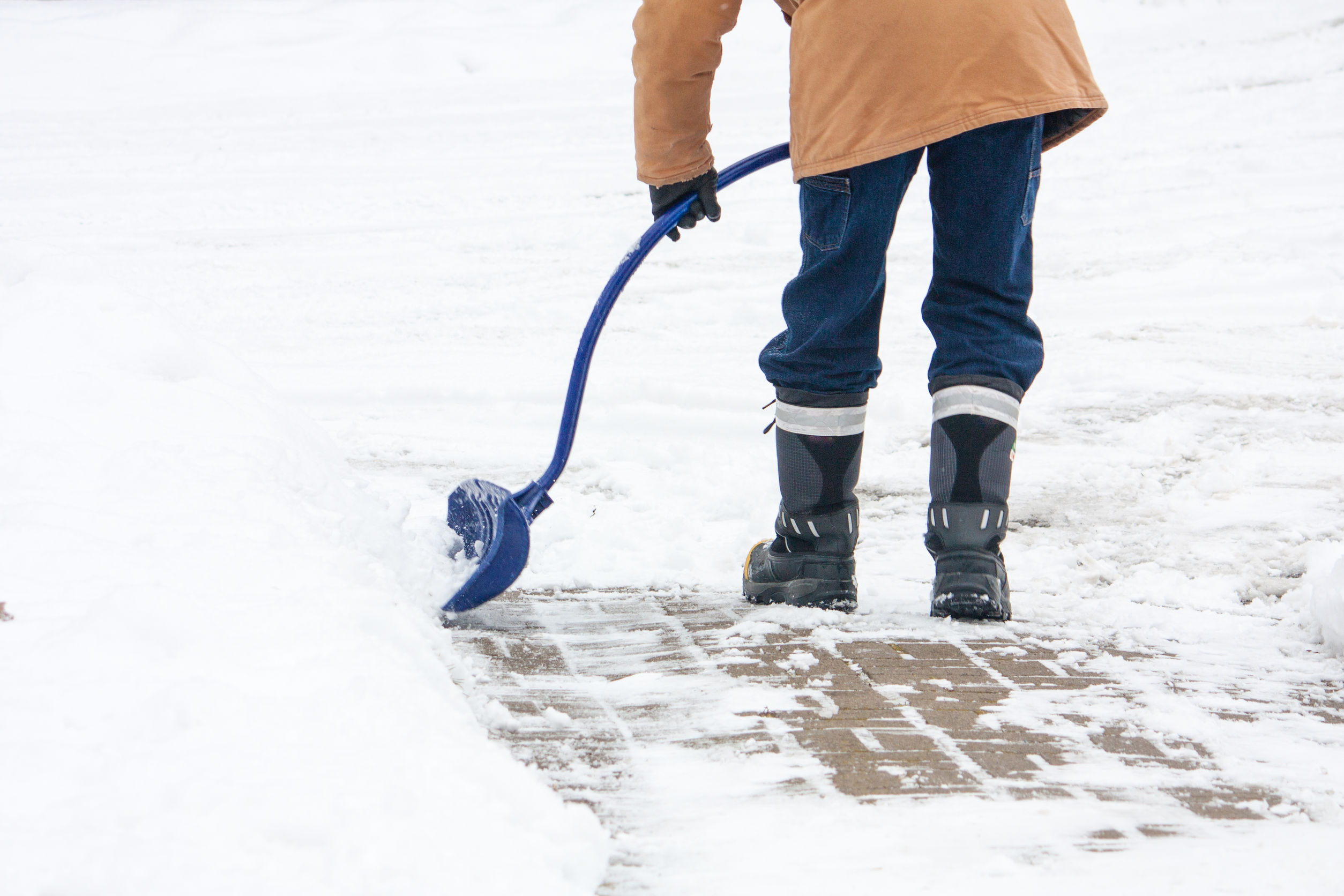 Secondly, to win a slip and fall case, a skilled NY injury attorney must be able to prove that your accident occurred due to the property owner's or manager's negligence. The property owner or manager will likely try to shift some of the accountability to you. For example, they may accuse you of wearing unsafe shoes, texting while walking or walking in a restricted area. To combat these kinds of accusations and build the strongest possible case for yourself, you need the help of a knowledgeable lawyer.
It is still possible to receive compensation even if you are deemed partially responsible for what happened. New York laws permit for comparative negligence in slip and fall cases, which means a jury could hold the property owner or manager liable for a percentage of your medical bills, lost work hours, and other costs.
Do not pay for someone else's mistakes. Get in touch with our office today.
Your Motorcycle Crashed in NYC – What You Need to Do Next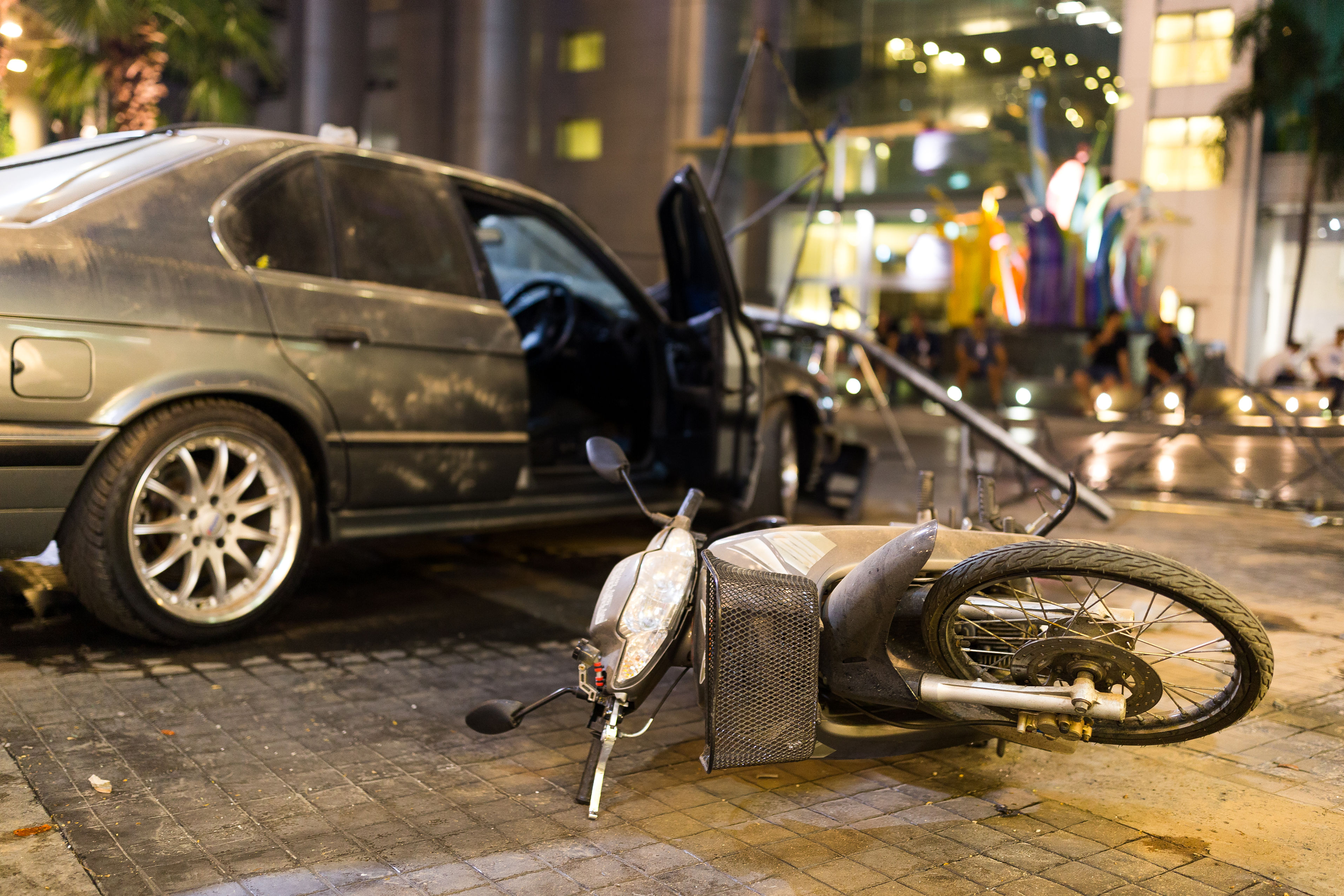 If you were recently in a motorcycle crash in New York, it goes without saying that you're having a rough start to the new year.
Unfortunately, due to the inherent differences between motorcycles and other motor vehicles, you are far more likely to not only get into an accident, but also suffer serious injury. Because of this, it is important that you understand how you should react after a crash – both what to do and what not to do.
Remember, motorcycle accidents – like all vehicle crashes – are subject to negligence laws. If another is proven to be negligent in your crash, you may be able to hold them liable and recover costs due to pain and suffering, medical bills and lost work.
After an accident, it's up to the police, insurance companies, and sometimes the courts and juries to decide whether negligence was a factor and who should pay for the damages. To win a claim of negligence against another, you need a knowledgeable New York injury attorney who understands the law. You must be able to prove that another's negligent behavior caused your injuries and that you suffered losses due to your injuries.
Mistakes to Avoid after a Motorcycle Crash
Before we even dive into what you should do, it's important to know what not to do.
Don't Shrug it off. Dealing with an accident can be frustrating and time-consuming. If it seems like no one was hurt and there wasn't much damage, the urge to say "no big deal" and ride off can be strong.
Resist these feelings. Why? Because you have no way of really knowing how serious a crash and crash-related injuries are right after the incident. In fact, symptoms for a number of injuries may not show up until days or weeks later. If you neglect to get the information you need at the scene, you may be stuck footing the bill.
Don't discuss fault. Maybe you feel like the accident could have been avoided if you'd done something differently. Maybe you're just apologetic by nature and you're more inclined to say something like, "no, no, it was me." Whatever the situation and whatever your natural inclinations, do not do this.
Fault and liability are rarely as simple and straightforward as they seem. Even if you did make a mistake of some kind, it is possible that the negligent actions of another compounded your behavior, either directly leading to the accident or possibly making it worse. It's not your job to decide fault. Remain silent on the issue except as needed to answer the questions of responding police.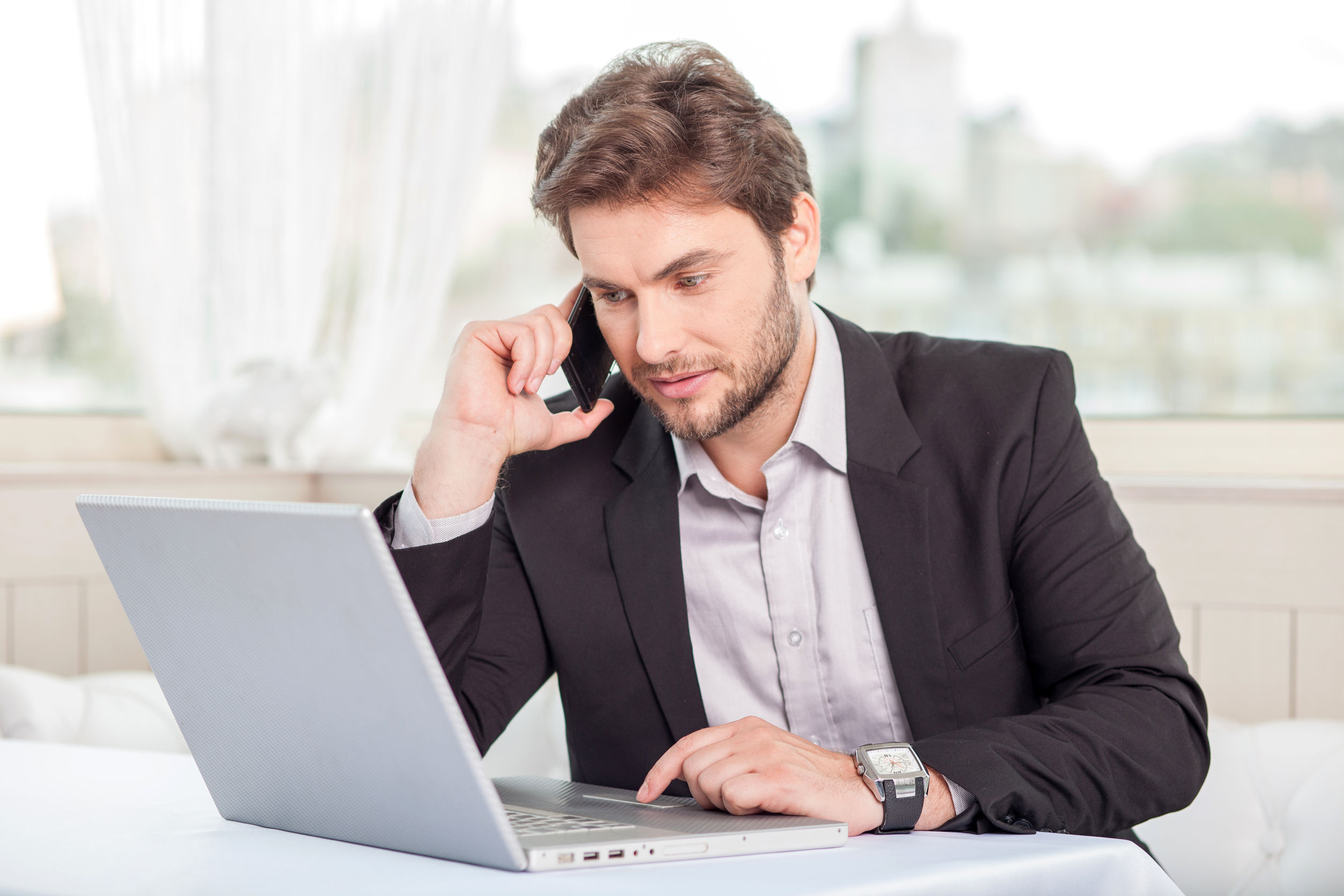 The Steps You Should Take after an Accident
Now that you know what not to do, here are the steps you should take:
Check for injuries and get medical help. This is the absolute first thing to do after any accident: make sure everyone is okay. If anyone doesn't seem 100 percent, it's best to call 9-1-1. Also, as mentioned above, you need to get checked out even if you think you're fine.  You could be wrong and you can never get a medical evaluation too soon.
Get info and evidence. Collect all the information you can from the accident. Photos, insurance information from the other driver, and phone numbers are essential items in proving your case. If you're worried about the other driver trying to give you fake info, calling the police may be a smart move.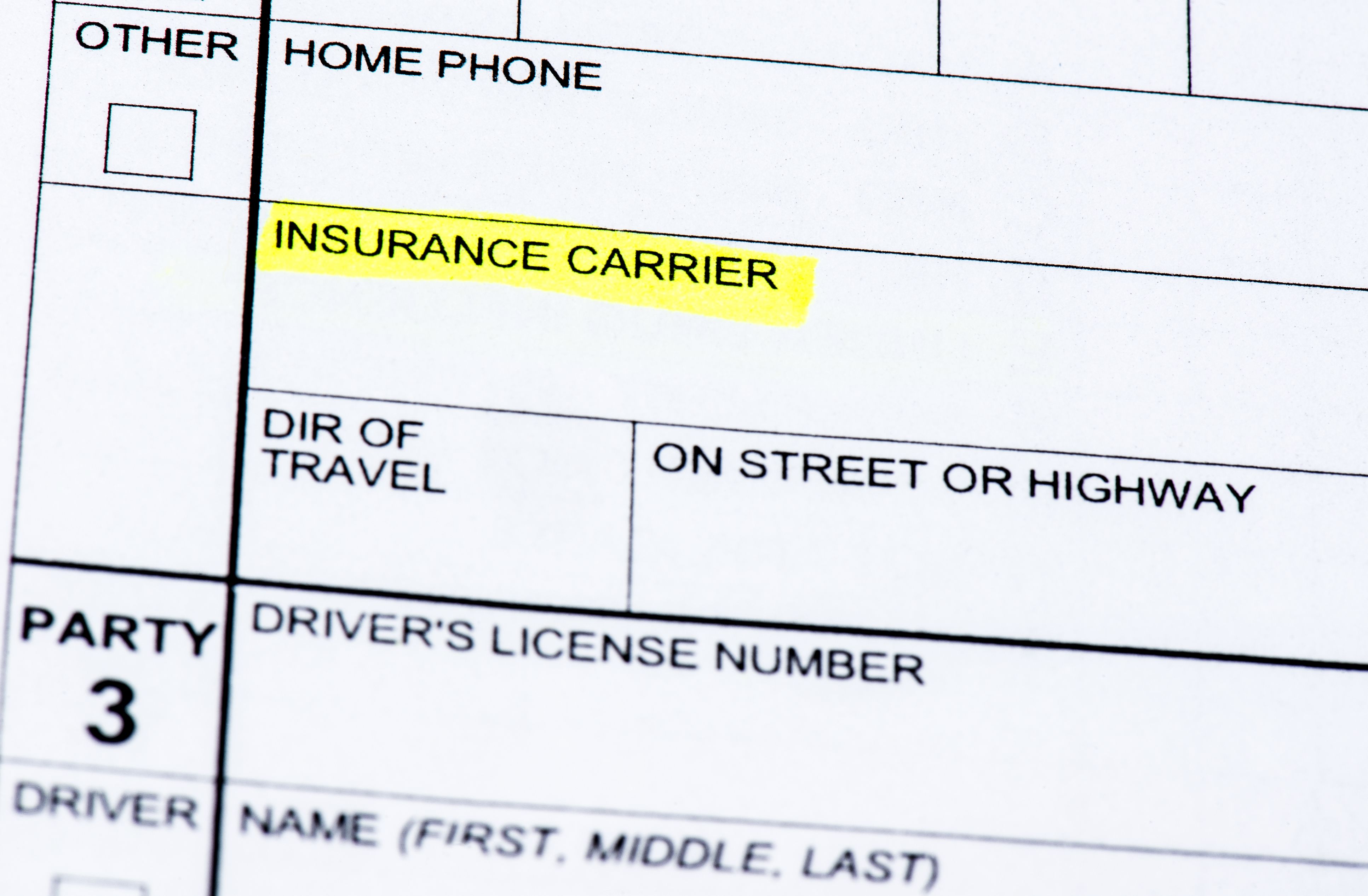 As a nice bonus, if you're pretty confident the accident was caused by someone else, the police report can be an important piece of supporting evidence or leverage in compensation negotiations.
Contact an attorney. It is worth your while to get in touch with an experienced motorcycle accident lawyer in New York even if you don't think a lawsuit is going to be necessary. The truth is that you just don't know. The driver may admit fault at the scene, then blame you for damages later. Their insurer may act in bad faith and try to wrongfully deny you compensation. If an EMT conducts your medical exam, they might miss something.
A skilled injury lawyer will be able to look at the facts of the incident, let you know whether or not you have a viable case and come up with a plan to help you secure the compensation you deserve.
NY Taxi Crashes and the Injuries That Typically Result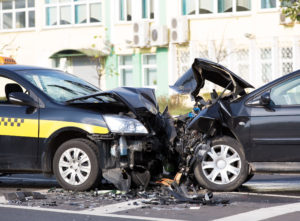 A recent New York City crash involving two taxis caused injuries to several people, including a 1-year-old child. The injuries that resulted are typical of injuries sustained in taxicab accidents.
According to police reports, one taxicab was driving west on 85th street in Manhattan on July 30. It struck another taxicab driving southbound on 2nd Avenue. The southbound taxicab swerved onto the sidewalk, striking several people who were dining outside at a Wahlburgers restaurant.
Three people were taken to the hospital for injuries. A mother and her 9-year-old daughter had minor injuries, and a 1-year-old boy had a broken leg.
Toxicology reports for both taxicab drivers came back negative. Both drivers placed the blame for the accident on one another. Police were studying street videos and speed rates to see if either driver should get a ticket, but as of this writing no such action has been taken.
In 2016, New York City had over 258,000 licensed taxicab drivers and provided well over 16 million taxicab rides. Taxis are a convenient way to get around the city. Unfortunately, they also provide a lot of opportunity for crashes to occur.
If you are involved in one, what should you expect?
Let's start with what usually causes of taxicab accidents.
Why Taxicab Crashes Typically Happen in New York
When a taxicab crash occurs, it is usually for the same reasons crashes occur for non-taxicab drivers. These are the most common causes for a taxi accident:
Distracted driving (talking, eating, reaching for radio controls)
Use of an electronic device while driving
Fatigue
Driving under the influence of alcohol or a controlled substance
Aggressive driving
Speeding
Failure to yield
Failure to stop
Taxicab drivers may also be in a hurry to get to their next fare or they may have received inadequate training.
As a paying customer, you likely expect to be treated with the best service possible. Unfortunately, sometimes that is not the case. If you are injured in a taxi accident, you must prove that the driver was negligent to be able to receive compensation for your injuries.
These are a few additional reasons a driver may be held liable in your case: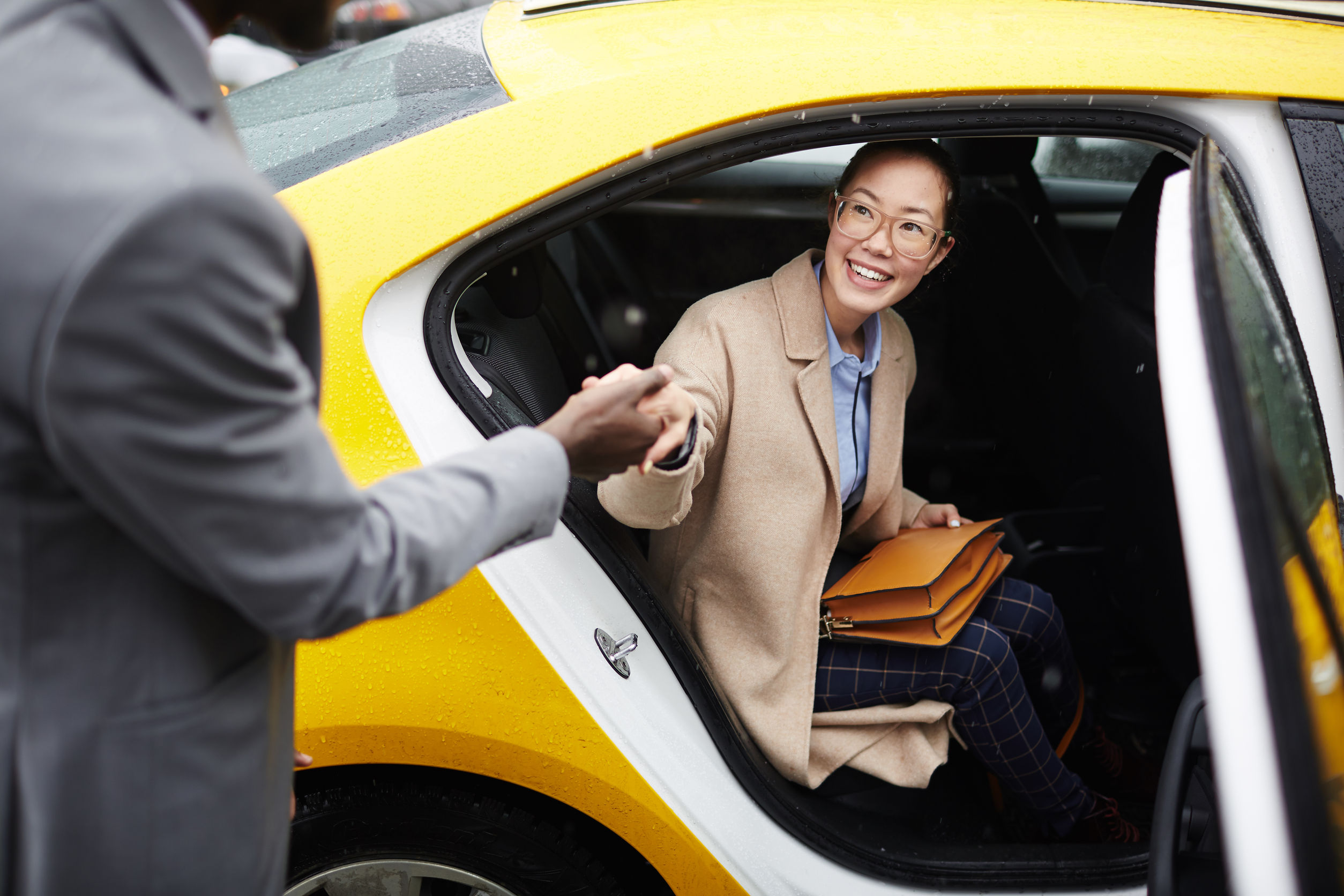 Failure to stop and allow safe exit. Your driver has an obligation to let you out at a safe place, where injury is unlikely. If your driver stopped in a place that presented an unreasonable hazard where the risk of injury was significant, the driver may be held liable for the resulting injury. This may happen if a driver fails to follow traffic signs or drops you off far from the curb in a high-traffic area.
Failure to assist. Normally, the taxi driver has no burden of responsibility to assist a passenger's entry or exit from the taxi. However, if the passenger asks for help or is in a fragile state, the driver should realize the human obligation to assist. In one case, a woman won a suit against a driver who failed to help her enter a vehicle and she injured her back after she slipped while holding two bundles. In that situation, the court said she could reasonably expect assistance and the driver was held liable.
Defective cab conditions. If the driver is negligent in maintaining the vehicle or eliminating defects, they may be held liable for resulting injuries.
The amount of the damages could be significant depending on your injury, so it's important to document the accident by calling 911 to the scene. That is the best chance of holding the driver or cab company financially responsible for your injuries.
The Types of Injuries You Can Expect If You are in a Taxi Crash
Injuries to taxicab passengers can be more significant than regular car crashes because seat belts aren't always available. Also, the partition between you and the driver could cause a serious injury if you impact it in a crash. The most common injuries sustained in a taxi accident include the following:
Contusions
Broken bones
Neck injuries
Head injuries
Brain injuries
Spinal injuries
Damage to internal organs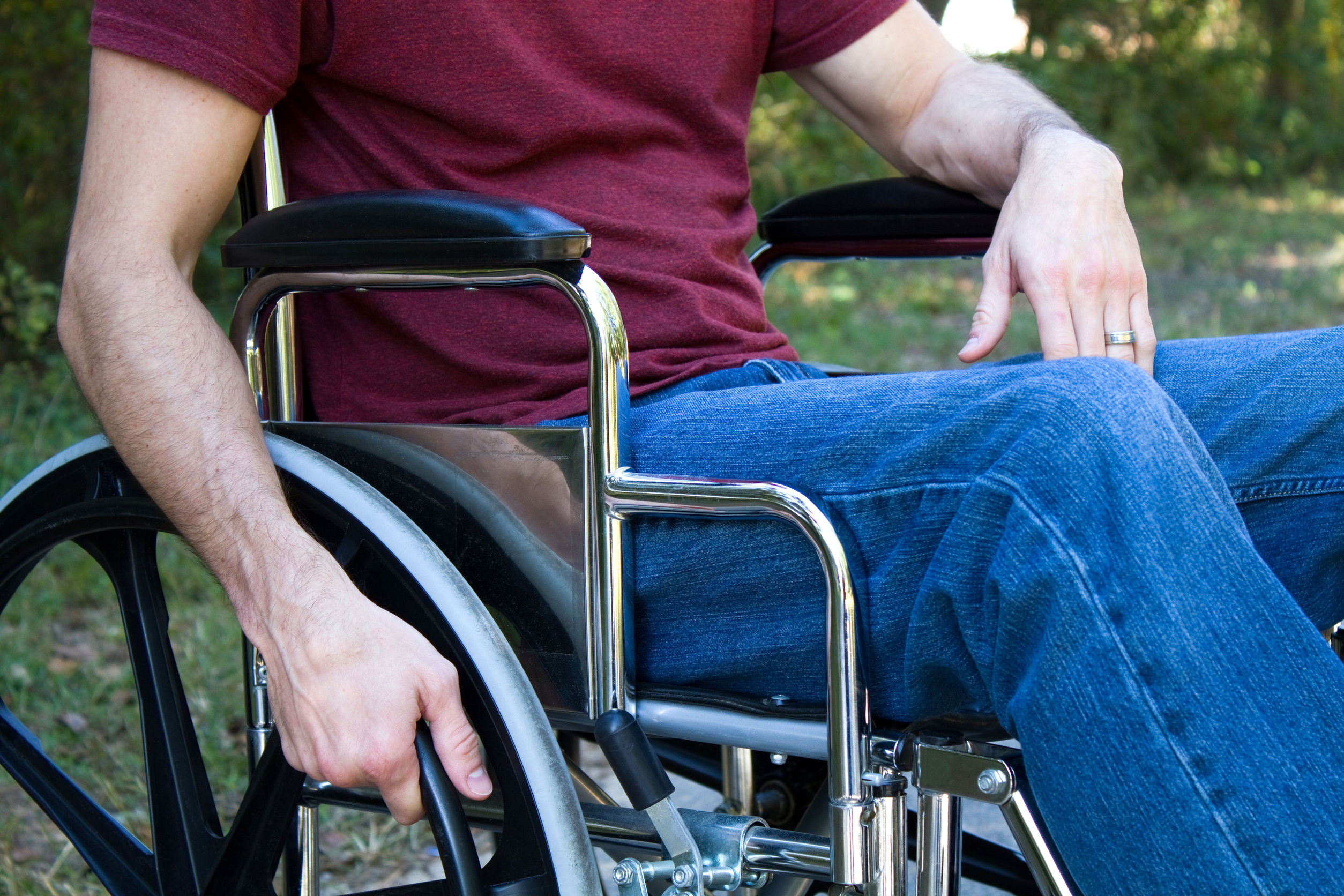 If the taxi driver's negligence causes life-altering injuries, you may be entitled to receive compensation.
You may be eligible to receive compensatory damages for your medical expenses, restitution for income lost due to the injury, and damages for pain and suffering sustained from the crash. A qualified attorney will know exactly what damages are viable claims in your unique situation.
If you were involved in a taxicab accident, it's important to call an experienced NYC injury attorney who has dealt with cases like yours. You can schedule a free consultation to talk about the details of your case and the potential damages you may receive for your injuries.
Deadly Construction Accidents in New York Raise Safety Questions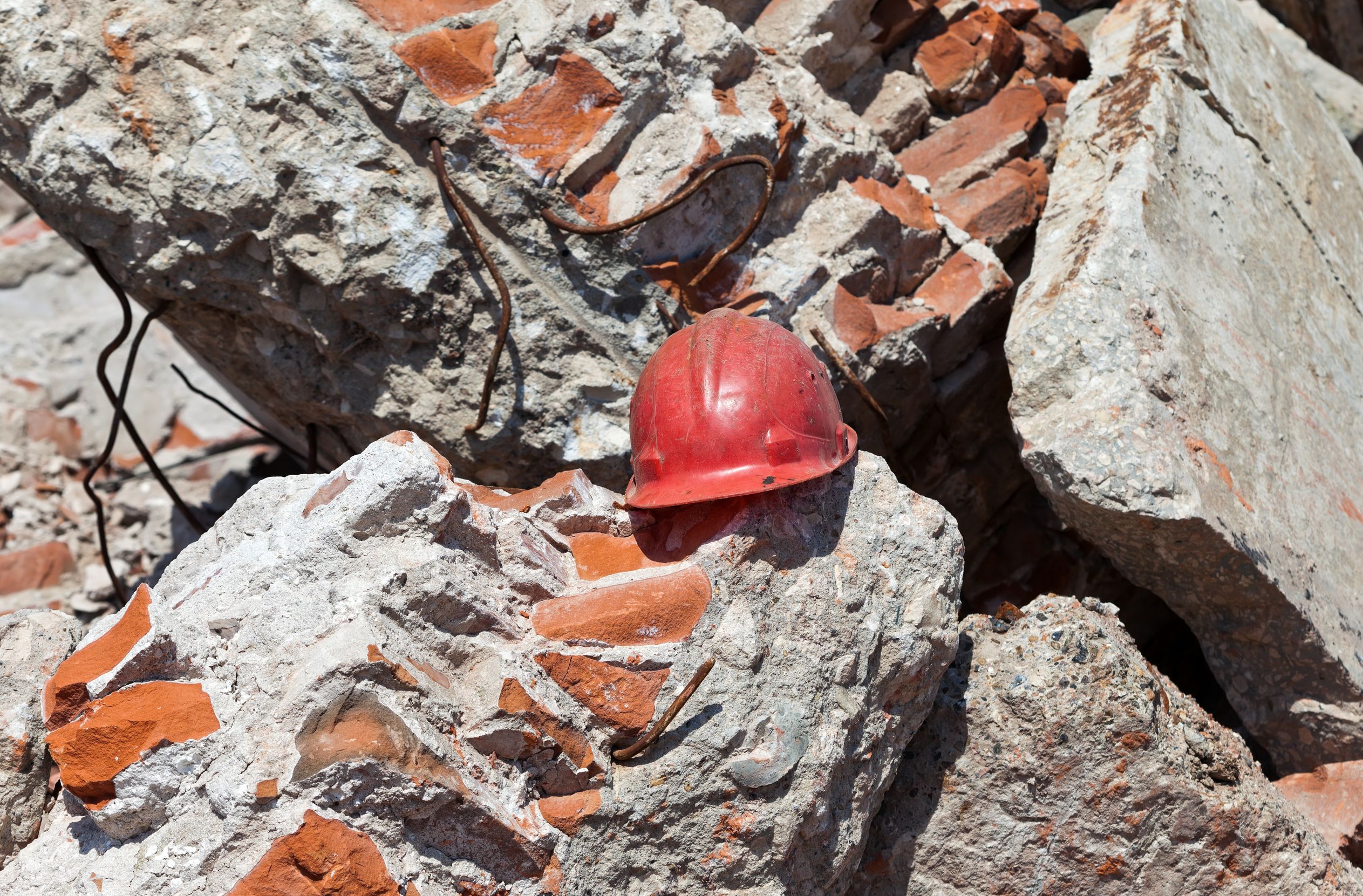 Wherever you go in the city, it seems that something is always under construction. While most construction sites operate with safety as their top priority, some do not  and accidents will happen from time to time.
Last month, two construction workers died in separate accidents in Manhattan. In the Financial District, a veteran construction worker and father of five fell 29 stories while working at the site of a luxury waterfront condo. At the time of the accident, the workers "were installing molds in which to pour concrete for the 29th floor of the tower."
Although the worker was wearing a harness at the time of his fall, it hadn't been clipped in properly. As a result, the man fell onto a scaffold bridge and was pronounced dead at the scene.
Later that same day, two construction workers fell from a bucket lift on the third floor of a building at 33rd Street and Ninth Avenue in Manhattan. Witnesses said the workers appeared to be wearing safety harnesses, but the harnesses weren't secured to the bucket lift. The result? One of the workers, a 45-year old man, died. This incident was the second time at the same site that a worker had fallen to his death.
The Department of Buildings says there have been seven construction-related deaths so far this year. There were 12 construction-related deaths in 2015 and 2016 combined.
What's going on?
These accidents come at a time when construction safety concerns are at their peak. Speaking about the deaths, Gary LaBarbera, president of the Building and Construction Trades Council of Greater New York, said, "We must end this epidemic and come together as a city to ensure that we do everything in our power to reduce the number of accidents and fatalities for the men and women who are building our skyline."
These two fatal accidents bring up a number of questions about the safety of construction workers and what course of action you have available to you if you or a loved one is injured or dies in a construction accident while on the job.
Understanding Construction-Related Injury Lawsuits
The Occupational Health and Safety Administration (OSHA) has identified "the fatal four" injuries that account for almost 60 percent of construction worker deaths:
Falls
Getting hit by an object
Caught in between objects
Electrocution
It goes beyond that, though. While deaths can result from construction accidents, construction injuries are far more common. Depending on the circumstances of your injury, you might have certain legal options available to you to help you recover damages.
Regardless of how you were injured, you should contact an experienced New York construction injury attorney after seeking medical attention and reporting the incident to your employer. A knowledgeable lawyer will be able to listen to the details of your case and determine whether you meet the requirements for a construction accident lawsuit.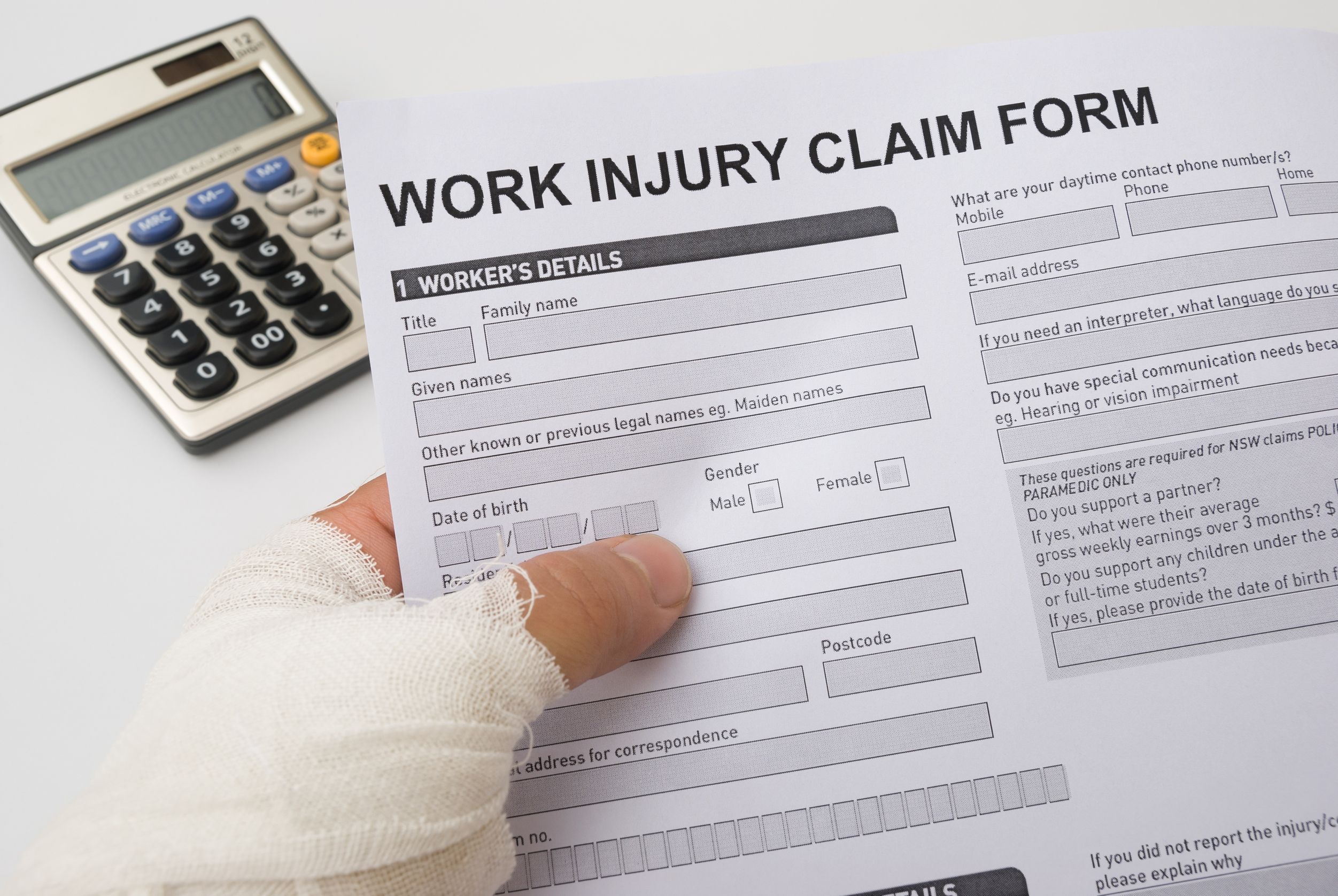 If you are a construction worker hurt on the job it is likely that you will be able to pursue two types of legal actions.  Your pain and suffering (both present and future), cumulative medical bills (both present and future) and lost earnings (both present and future) will be the subject of a personal injury lawsuit  against the site owner, general contractors and possibly others.  Your immediate wage loss and medical bills will be pursued in a workers' compensation claim.
Consult with a skilled New York attorney who has proven results in construction injury cases. Reach out to an attorney today to discuss your options and determine the best way to proceed to get the compensation you're entitled to for your injuries and wage losses.
* Prior results cannot and do not guarantee a similar outcome.

This website contains "Attorney Advertising." It is designed for general information only and should not be construed to be formal legal advice. Prior results cannot and do not guarantee a similar outcome. Please contact us by telephone or email. Be advised that using any method of communication to contact us does not create an attorney – client relationship. In order for this office to represent you, we must enter into a written retainer agreement. Simply contacting us does not create an attorney-client relationship. Please do not send any confidential information to this office until after a signed retainer has been entered into by you and this office.