Our Blog
3 Signs of Nursing Home Abuse New Yorkers Should Look For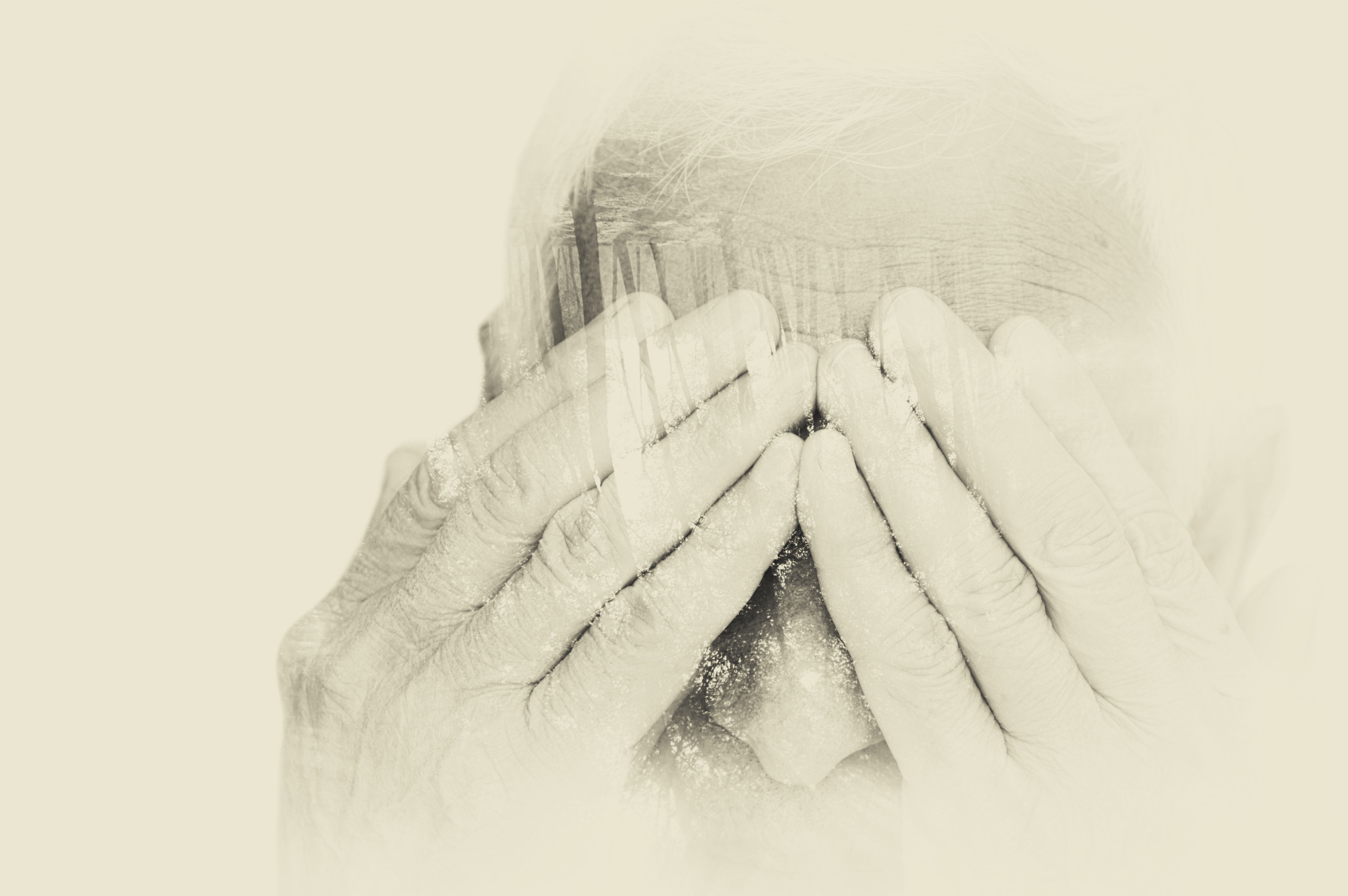 When you place your aging loved ones in a nursing home, you do it because you believe that they need additional care and attention. You trust that those responsible for their care will act accordingly, treating them with dignity and respect and maintaining their wellbeing.
Unfortunately, sometimes what really occurs is that polar opposite of this.
Recently, a former nursing home worker was convicted for sexually abusing six residents who were suffering from brain injuries. Jack Stanley will face between 8 and 25 years in prison for the crimes he committed while working at the Northeast Center for Special Care in Lake Katrine in Ulster County. His sentencing will occur in July 2017.
The abuse occurred between July 2014 and February 2015 and Stanley was subsequently fired from his job and then arrested in July 2016. All six of the victims testified in the trial, according to Attorney General Eric Schneiderman.
Sadly, incidents like these are more common than you might think. The National Center on Elder Abuse (NCEA) reports that 7.6% of all long-term care residents have experienced abuse.
The NCEA defines elderly sexual abuse as "non-consensual sexual contact of any kind" or "coercing an elder to witness sexual behaviors." This definition includes being forced to view pornographic material or being forced to watch sex acts, as well as experiencing inappropriate physical touching.
If your loved one is a resident of a long-term care facility, what can you do to protect them? It starts with paying attention.
How to Tell If Your Loved One Is Experiencing Nursing Home Abuse
Here are several signs to watch for and ways to get help if sexual abuse occurs.
Physical signs
Look for bloody clothing or sheets. You may see bruises on the breasts, groin, thighs, and buttocks. If a genital infection occurs, it may be a sign of sexually transmitted disease. An abuse victim may complain about psychosomatic disorders, like a stomachache or a headache, when the real problem is much worse.
Early reporting is crucial. One study said a report filed within three days of the incident, along with substantiated evidence of abuse, led to higher conviction rates. Visit your loved one frequently, stay alert, and don't hesitate to report abuse to authorities at the first signs.
Emotional signs
Long-term care residents may show several emotional signs if they've faced any kind of abuse. Watch for new anxiety and fear. Also look for crying spells, statements of low self-esteem, and other signs of depression. You may also notice an increase in aggressive and defensive behavior, depending on your loved one's personality.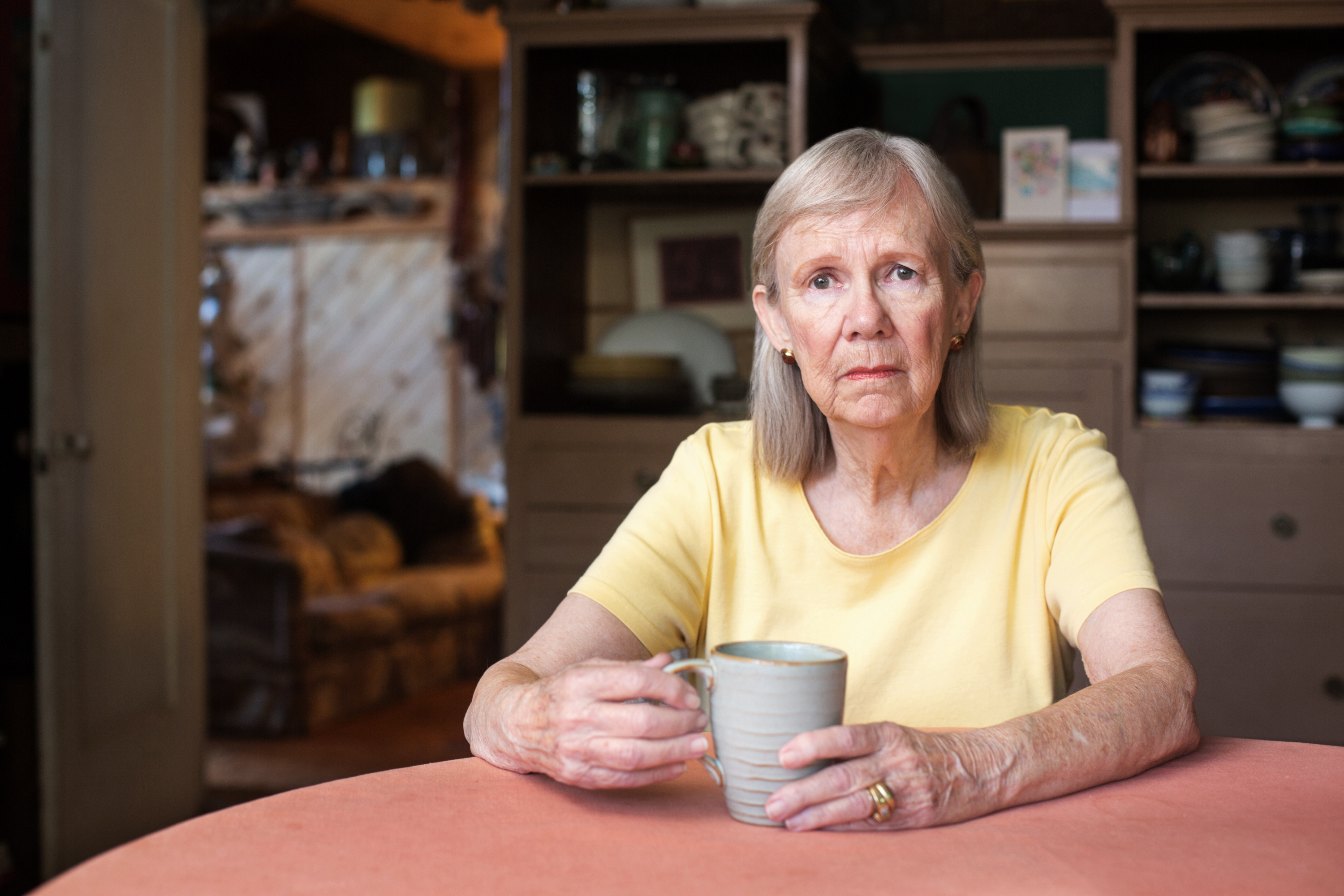 Talk with your loved one. Try to get to the root of their feelings. Be patient, as they may feel embarrassed and ashamed. They may fear that their care, medicine, or food will be withheld if they speak up. Look for any changes in normal patterns, and trust your gut instinct. Again, don't wait to report any unusual behavior to trusted authorities.
Social signs
If your normally social loved one suddenly wants to be alone, this may be a sign that abuse has occurred. You may notice an abrupt change in regular behavior, such as resistance against being touched and an unwillingness to communicate. They may show unusual fears around a fellow resident or employee, who may have been their perpetrator.
You must get to the heart of the problem with your loved one if they've been abused. If they resist talking with you about the problem, find a doctor or mental health professional who can help them. It's crucial to get them the help they need as soon as possible after abuse has happened.
Understand How Abuse Happens and What to Do about It
Women residents are more likely than men to be sexually abused. Residents with impaired mental ability due to stroke, injury, or dementia are also more likely to be targeted. Elderly people living in social isolation are also more frequent victims of sexual abuse.
Abuse may come from fellow residents or facility employees. It may also happen from another family member or acquaintance. You must be alert to everyone who is in contact with your loved one.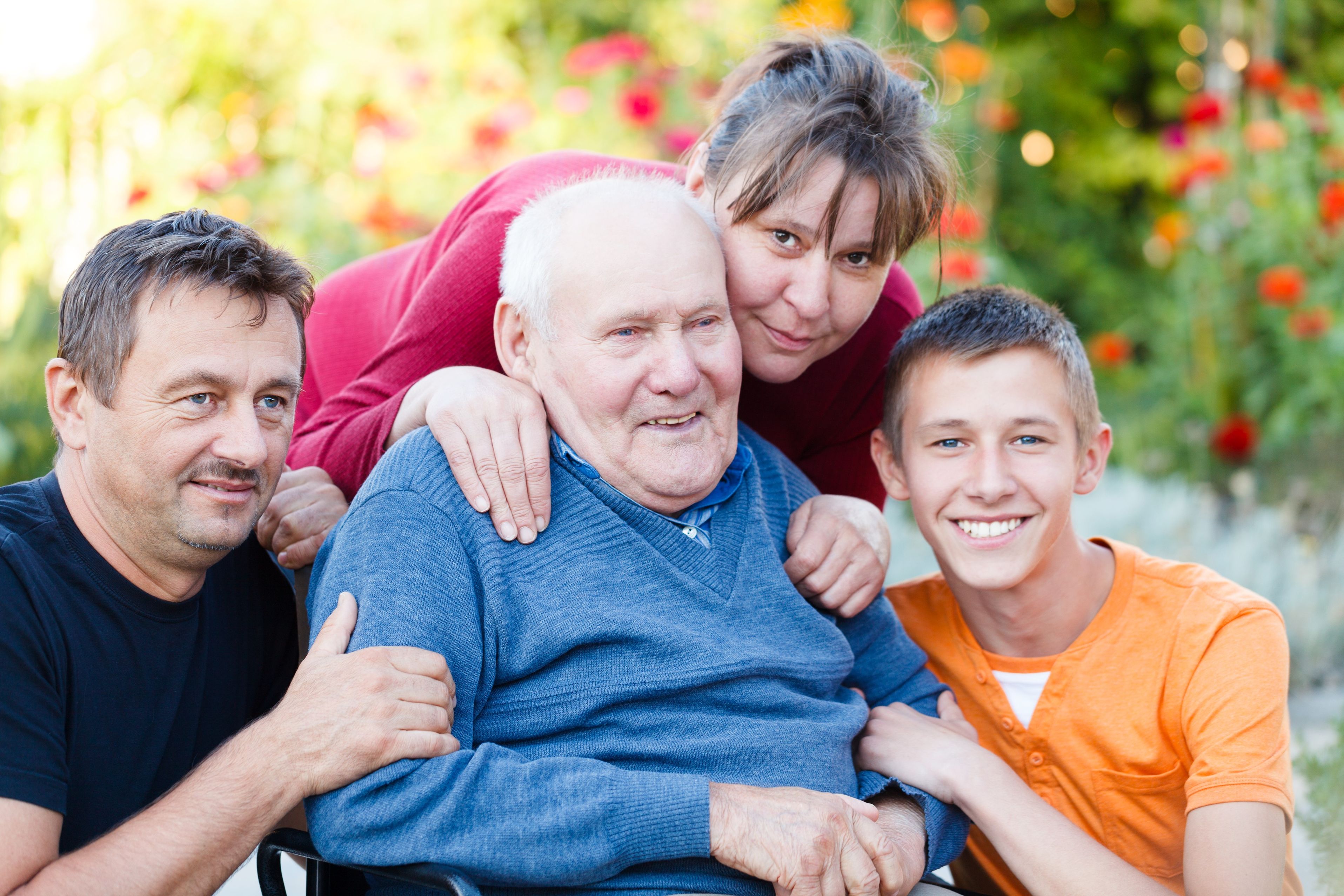 Visiting your loved one often will cue you to sudden changes in their emotions and behavior. Pay attention to the other residents and to the workers at the long-term care facility. If you notice any unusual behavior, you may need to rethink your loved one's placement at that facility and make other arrangements.
Remember: do not delay. It's important to contact officials as soon as possible. Call the police and medical professionals to file a report. You can also ask Adult Protective Services for help if your loved one lives outside a facility and a long-term care ombudsman if they live within a facility. A New York elder abuse lawyer can also be a lifeline when you find yourself in this type of situation, both in terms of helping get your loved one to safety and in making sure those responsible are held accountable.
Construction Worker Falls 30 Feet Down a Shaft When Wood Platform Collapses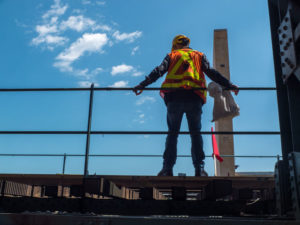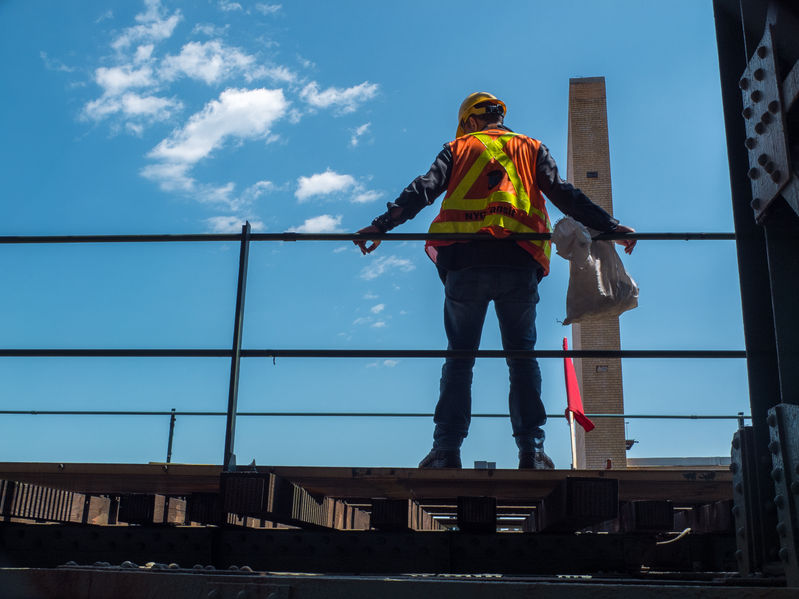 Construction work is by its very nature dangerous. Doing it in New York City is particularly difficult due to the volume of work, tight schedules  and nature of big city construction. These factors are why there are many safety rules and regulations as well as special legal protections for construction workers who perform their jobs from a height, i.e., while standing on scaffolds, ladders and raised platforms.
My client was an experienced union insulator worker during the construction phase of the new Staten Island Courthouse. He was working on the top floor assessing whether some wood planks over a ventilation shaft could be removed for use in another ventilation shaft. While standing on the wood plank platform, two of the boards suddenly wobbled and collapsed sending him down the open shaft. In a split second he was able to turn is body in a manner where he would fall 30 feet down onto an angle iron instead of falling the entire 100 feet depth of the shaft. He was very seriously injured, but survived.
He claimed that the area of shaft where he entered had no barricade. He also testified that he was looking for a place to tie off his safety lanyard but found no such tie off hooks or posts while standing on the planks. There were also no railings around the wood platform.
The lawsuit alleged numerous safety violations by the owners and contractors responsible for worksite safety. The parties sued claimed that they were not responsible and it was all the fault of my client.
After years of investigation, multiple depositions, exchange of hundreds of pages of documents and applications by the parties being sued to dismiss the case, the matter was ready for trial. Numerous settlement mediations failed within the year before trial. I fully prepared this complex case for trial against multiple defendants. With the trial clock ticking away, five days before jury selection the case settled for a very substantial sum of money.
The labor law is complicated despite certain special protections afforded to construction workers. What may sound like a simple set of facts, a 30 foot fall from a platform, was anything but simple. The parties disputed every one of my clients claims and produced their own employees who attempted to contradict his testimony and the testimony of his co-workers. There was no other road to take other than intense trial preparations to let the other side know we were ready for the upcoming jury trial. Justice is rarely found on a straight path. That's why it's called an adversarial system. The other side also fights tooth and nail. Never think the path to success in litigation is easy. That's why an experienced trial attorney is so important when you bring a lawsuit. The other side needs to know you are willing to go to trial if necessary
To find out more information about construction site cases, please call me toll free at: (877) CALL-LAW® (225-5529) or (212) 714-0988. Also you may request a copy of my special report entitled "If You Are Injured at a Construction Site in New York… 10 Things You Need to Know".
More Kids Being Injured by Defective Products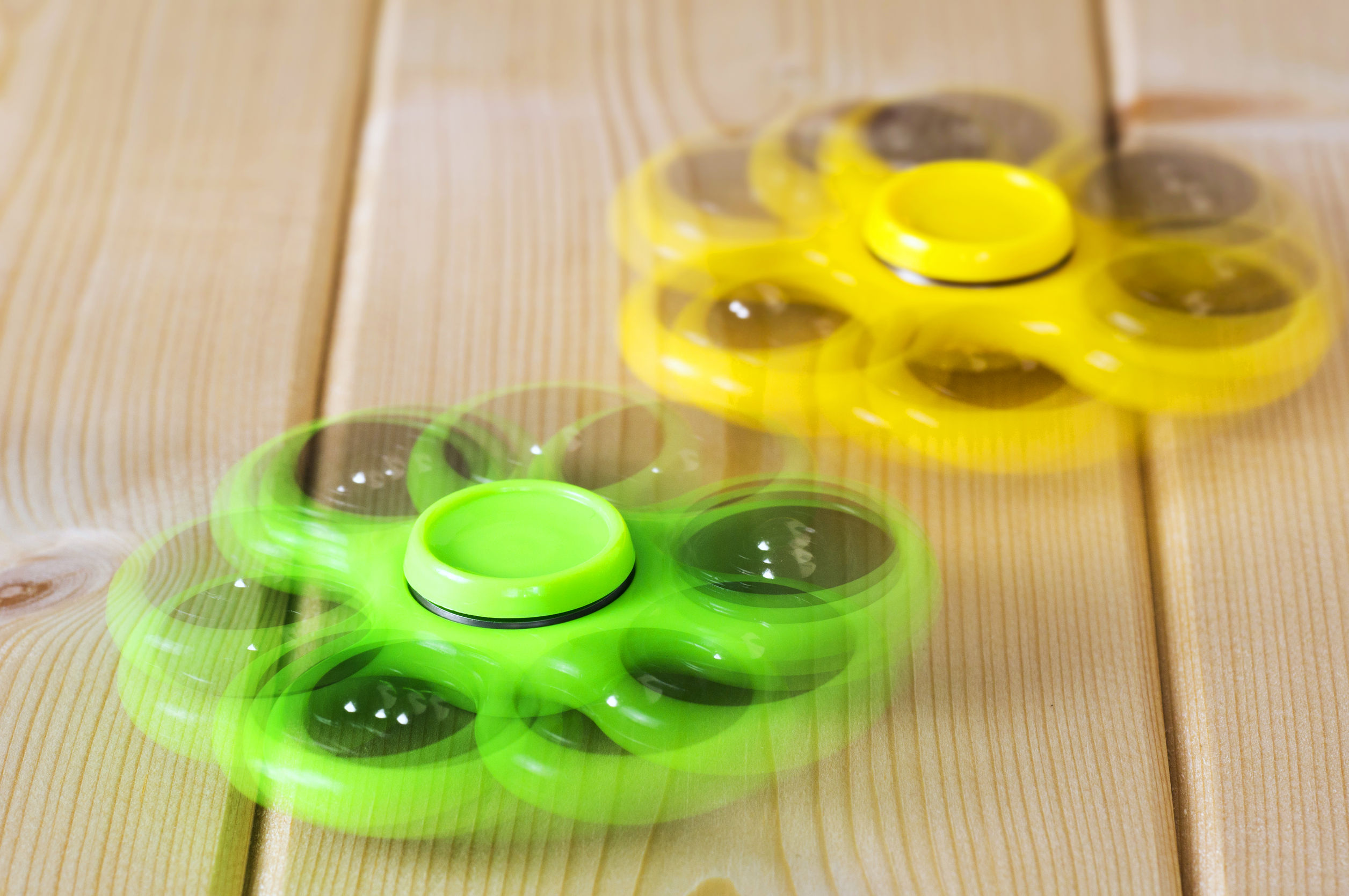 As a parent, your number one priority is keeping your kids safe. It's why you go over safety rules with them over and over. Why you closely research childcare workers, institutions, and possibly even the families of their friends before entrusting them with their care. Why you buy – and force them to use – safety equipment when engaging in any kind of potentially dangerous activity.
Unfortunately, according to the latest report from Kids In Danger (KID), the companies that make products aimed at children are not holding up their end of the bargain. In fact, if their findings are correct, these companies are actually getting worse.
What Does the Latest KID Report Say?
The bottom line is that children's product manufacturers are not doing enough to prevent product defects, not acting quickly enough to recall products once problems are discovered, and not making enough of an effort to ensure that their recalls are effective.
The "report card" breaks the "grades" down into six areas: number of recalls, number of incidents, number of injuries, number of fatalities, use of social media, and recall effectiveness. Let's look at each one:
Recalls.
Companies received a C. Recalls were up by 12% year-over-year in 2016, with a 1000% increase in actual units recalled. Companies with more than one recall in 2016 included IKEA, Pacific Cycle, and Tommee Tippee.
Incidents.
Companies received a C-. Why the poor grade? The headliner here is that people had to file an average of 64 reports detailing problems before manufacturers issued a recall. That means dozens of people had to deal with defects before companies acted to pull their product and protect people.
Injuries.
Companies received a C. There were 76 children's products recalled in 2016. People reported suffering injuries before the recall for a quarter of all of those products. Could companies have prevented injuries by acting to recall products faster? Perhaps.
Moreover, the 394 total injuries from children's products represented a tenfold increase from 2015, though over half of that number is due to Pacific Cycle's defective strollers.
Fatalities.
Companies received a D. Seven people died. All deaths were due to IKEA's faulty dressers and chests tipping over onto them. All but one death happened before the recall was issued.
Social media.
Companies received a B, the best grade in the report. One of the simplest and most effective ways for businesses to tell consumers about recalls is to do so using their social media accounts. Sixty percent of companies with a Facebook account posted about their recalls in 2016, up 16% from 2014.
Effectiveness.
Companies received a D. Why? Largely because it's hard to tell how effective recalls are. Because most businesses have made few efforts to track recalls or provide tracking information to the public so it can be evaluated.
Basically, even when companies institute a recall, we don't really know how well they work.
How Can You Protect Your Child and Fight Back If They Are Hurt?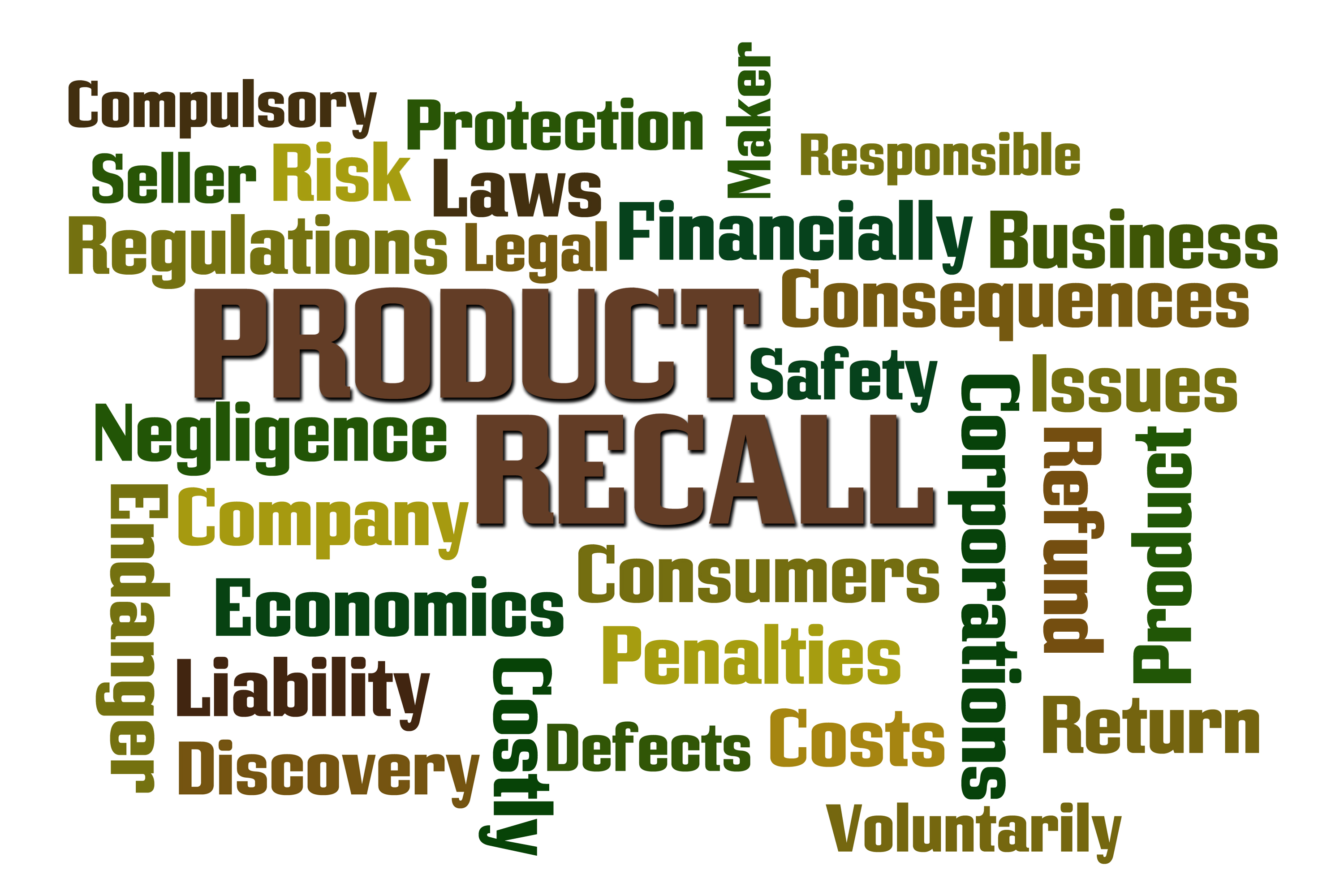 Before purchasing a product for your child, there are a couple of things that you should do:
Check out recalls.
Several places offer updated recall lists – both for products overall and specifically for children's products. Recalls.gov and the Consumer Product Safety Commission sites are two great places for general product recall lists. Safe Kids is a good one for child-specific product recalls.
Search for reviews.
Remember, in 2016, it took an average of 64 reports before a recall was issued. That means 64 people noticed a problem before the company did anything about it.
Because of this, the next step you should take after seeing if the item you want is on the recall list is to read reviews from actual people. Thankfully, this is easier than ever with sites like Amazon and others, and you can bet that regular people are going to let you know about problems a lot faster than the businesses that made those problems or even other reporting agencies. Basically, they're the first line of defense.
Don't be an early adopter.
New products are far more likely to suffer from defects than things that have been out for months or years. If you want to be safer, don't be the first one on your block to get the newest gadgets or toys. Give it some time, and see if others report issues before jumping in.
What should you do if your child is harmed by a product defect despite your best efforts? Talk to a knowledgeable New York defective product liability attorney with a track record of success. Such an attorney will be able to look over the specifics of your case and let you know what options are available and what you can do to fight for compensation.
5 FAQs about Wrongful Death Cases in New York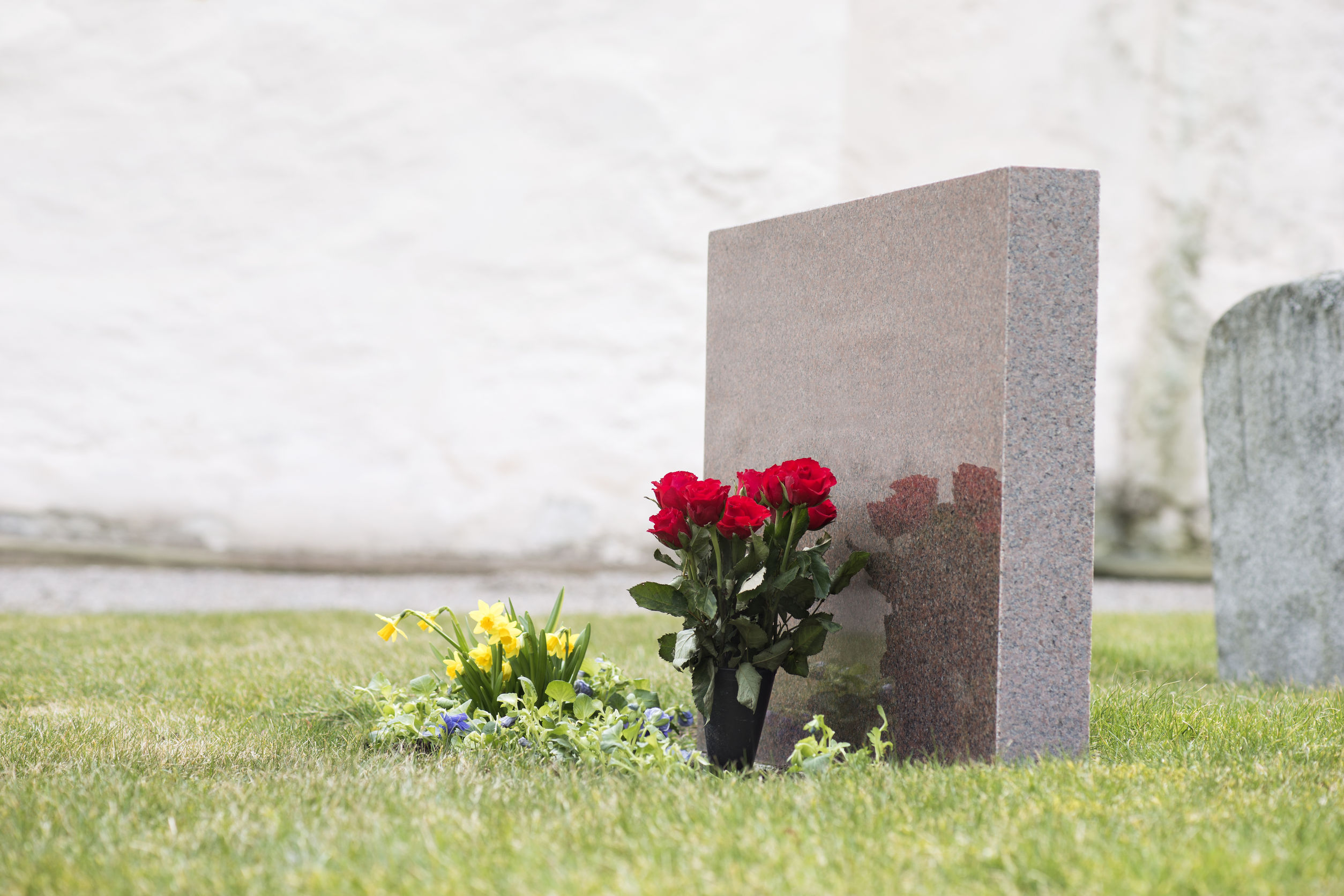 Losing someone who did not have to die is heartbreaking. Losing them due to something like medical malpractice, a preventable work injury or a fatal car accident caused by another's negligence is even worse.
If your loved one died at the hands of someone else's negligence, you may be able to sue them for compensation with a wrongful death claim. Doing this isn't about getting paid for the death of your family member. It's about you and your surviving loved ones lessening the financial burden that a loss like this can bring. It's about holding the responsible parties accountable. It's about shining a spotlight on bad behaviors and practices so that they are less likely to happen again to someone else.
So, how exactly do wrongful death claims work in New York?
Answers to Common Questions about New York Wrongful Death Suits
When Can You File a Claim for Wrongful Death?
If persons are injured due to someone else's negligence, medical costs can pile up quickly and they may suffer other financial losses as well. Legally, they may take the negligent party to court to compensate them for the damages that they have endured.
When the injured person dies, though, obviously that is not possible. To account for this, our state has created a system whereby the deceased's financial losses are calculated  based on such losses of the spouse or children. This allows an executor/trix or administrator/trix to file a wrongful death suit to compensate the surviving spouse for pecuniary loss, i.e., loss of future earnings and loss of guidance (on behalf of the children).  If there was conscious pain and suffering before death as a result of negligence that is compensable as well.
How Do You Win a Wrongful Death Claim?
In order to win a wrongful death lawsuit, New York law says that you must prove the following:
The death itself
That the death was caused by the defendant's wrongful conduct
That at least one family member has suffered financial damages or loss of guidance due to the victim's death.
Who Can File a Claim?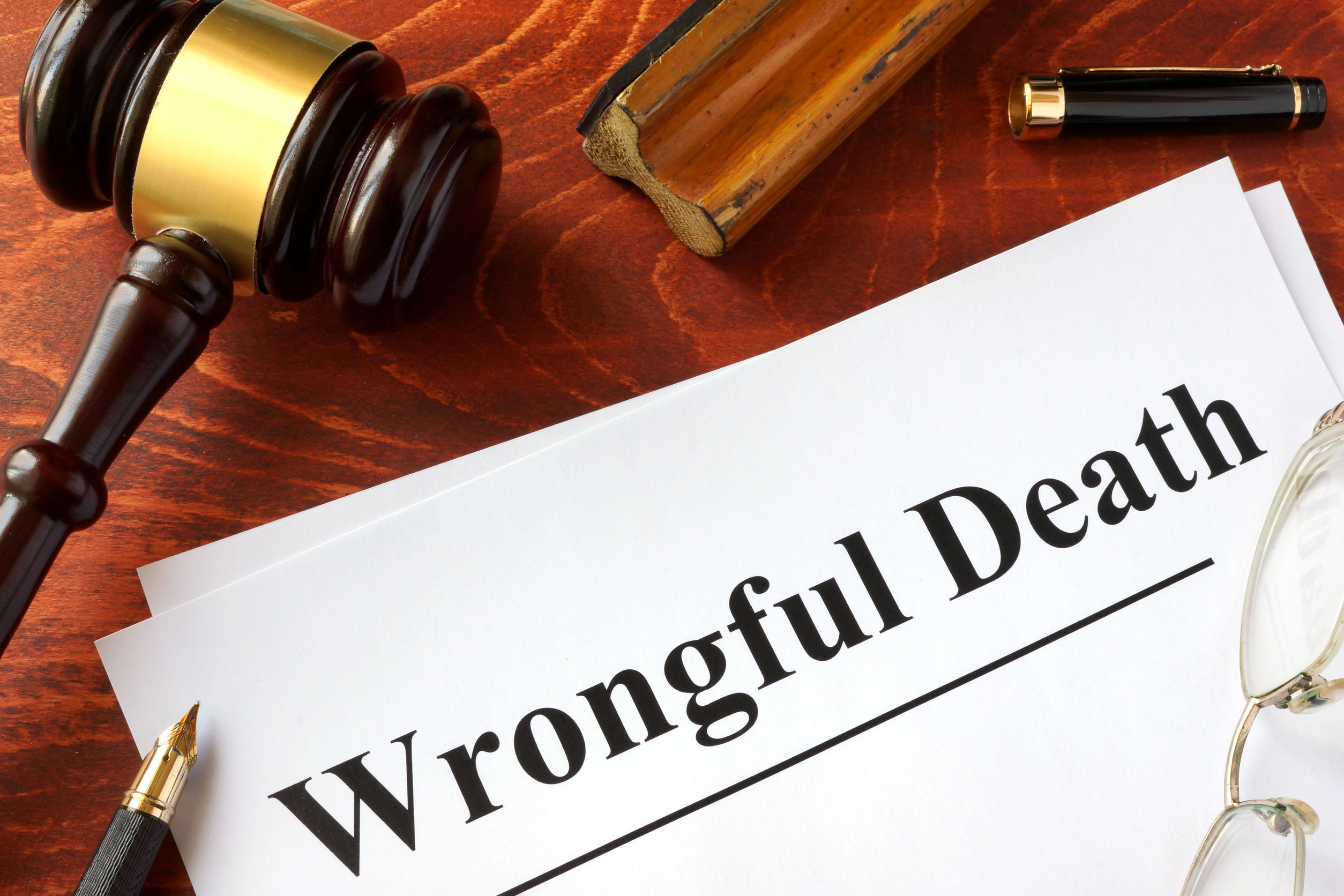 When someone dies, their executor/trix (if there is a will) or administrator/trix (if there is no will) has to take over the person's estate. Only the executor/trix can file a wrongful death claim.
If the suit results in any compensation, the executor/trix or adminstrator/trix then must distribute monies to eligible beneficiaries. New York law determines how the award is distributed.
Who Gets The Award After a Wrongful Death Lawsuit?
Wrongful death damages are a very complicated legal area.  This is especially true when there is a claim of both wrongful death and conscious pain and suffering before death.  A court will make an application of the applicable state statutes under the Estates, Powers and Trusts Laws as well as case law.  There is nothing black and white when it comes to wrongful death law since a wrongful death settlement must be approved by court before the settlement can be finalized.
What Damages Can You Sue For?
Death impacts a family and an estate in more ways than just leftover medical bills and funeral expenses. When a plaintiff is deciding how much in damages they will ask for, they should consider the following:
Funeral/burial expenses
Medical bills and healthcare expenses related to the victim's death
Wages lost between the time of the initial injury and the victim's death
Future wages lost due to the victim's early death
Value of parental guidance offered to surviving children
When Can You File a Wrongful Death Claim?
Generally speaking, the executor/trix or administrator/trix has two years from the date of the victim's death to file a wrongful death claim.   As with all statues of limitations, there may be exceptions based on the facts and circumstances of the case so this is not a rule that can necessarily be applied to a particular case under a specific fact pattern.
Every situation is different. If you would like more information about wrongful death lawsuits, the best thing to do is talk to a New York wrongful death lawyer about your specific circumstances.
How a False Arrest in New York Can Cost You Thousands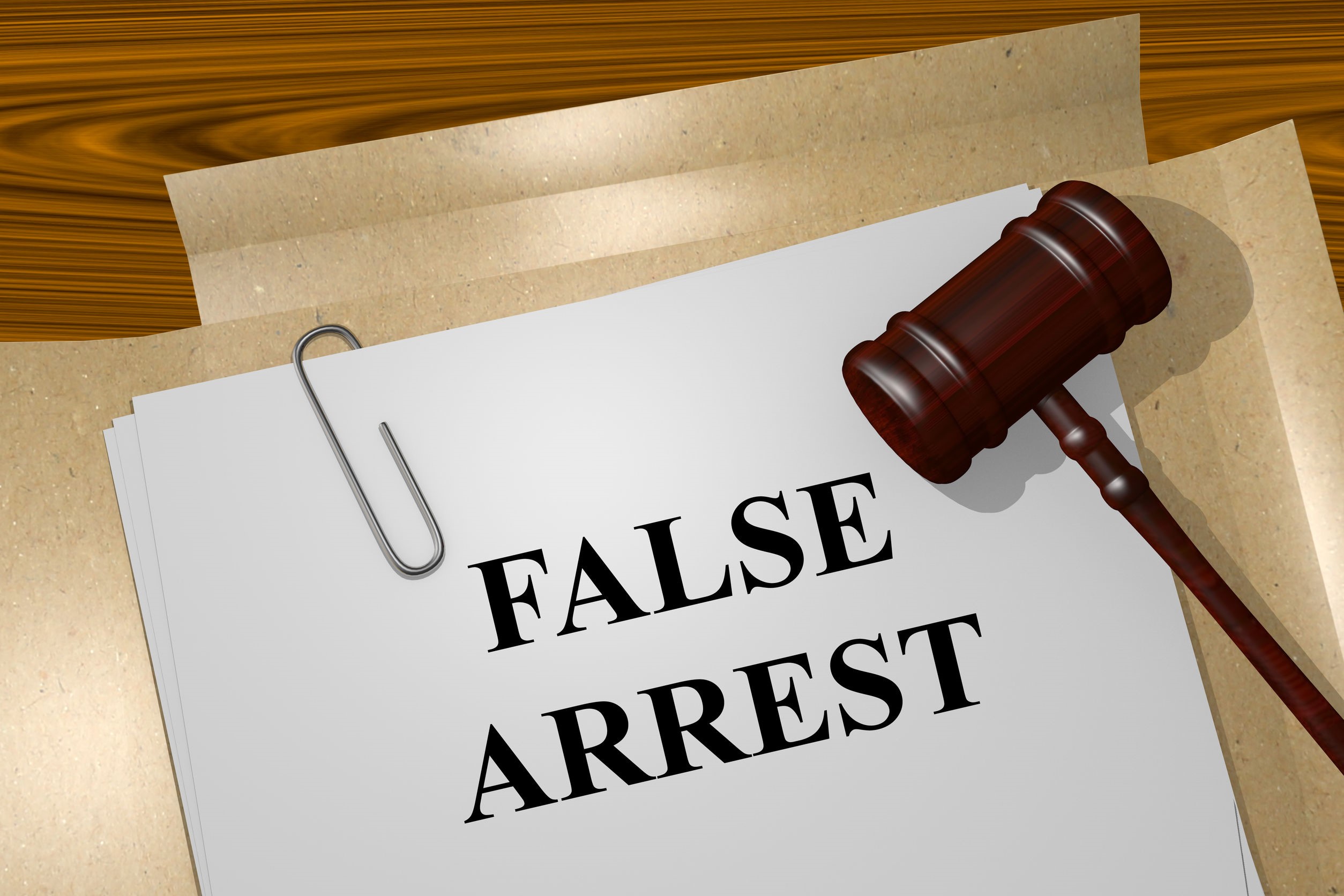 No one expects to get arrested, but if you haven't actually committed a crime, suddenly finding yourself in handcuffs can seem like a horrible and surreal.
Even if you ultimately end up beating your charges and proving a false arrest, it's something that never should have happened in the first place. Moreover, depending on how quickly you are able to convince those in the New York criminal justice system of their error, going through the criminal process (being booked, hiring a lawyer, attending hearings, defending your reputation, and so on) can take lots of time and money.
Take the case of journalist Daryl M. Khan.
Journalist in Courthouse Wrongfully Arrested for Taking Video of Officers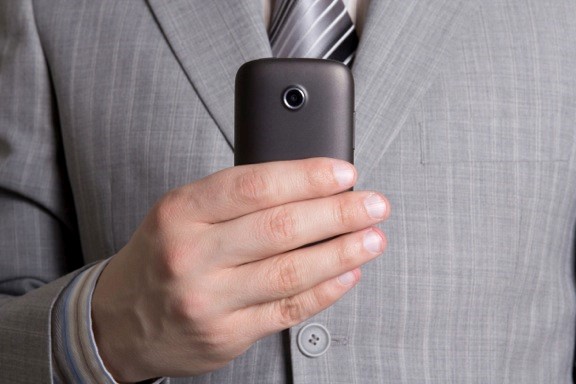 In June, Mr. Khan was covering the conclusion of a story he had been working on for over two years – the sentencing hearing for two rival gangs in Harlem. He told reporters that his story was about what violence does to families.
Khan took out his cell phone in the courthouse hallway to take a brief video of officers leaving the courtroom with a pregnant woman who was apparently under much distress. The video lasted 28 seconds… and then he was arrested.
This arrest was more than just a calm reading of his Miranda rights. In fact, Khan claims he was never read his rights at all, and officers also refused to answer when he asked – multiple times – if he was under arrest.
The officers allegedly grabbed him, handcuffed him, and forced him out of the hallway and into a jail cell. Khan was told that he had to delete the video or he would face felony charges. He was detained for several hours and wound up with a disorderly conduct charge.
It wasn't until four months later, in October, that the charge against Khan was finally dropped. Mr. Kahn alleged that he was calm and complied with the officers, even showing the video – but refusing to delete it.
Bottom line: the arrest, according to Mr. Khan's allegations, never should have happened and the officers carried out alleged multiple unlawful practices.
Because of this, Khan is now suing for false arrest and malicious prosecution and asking for compensation.
How do false arrest lawsuits work?
Understanding False Arrest Lawsuits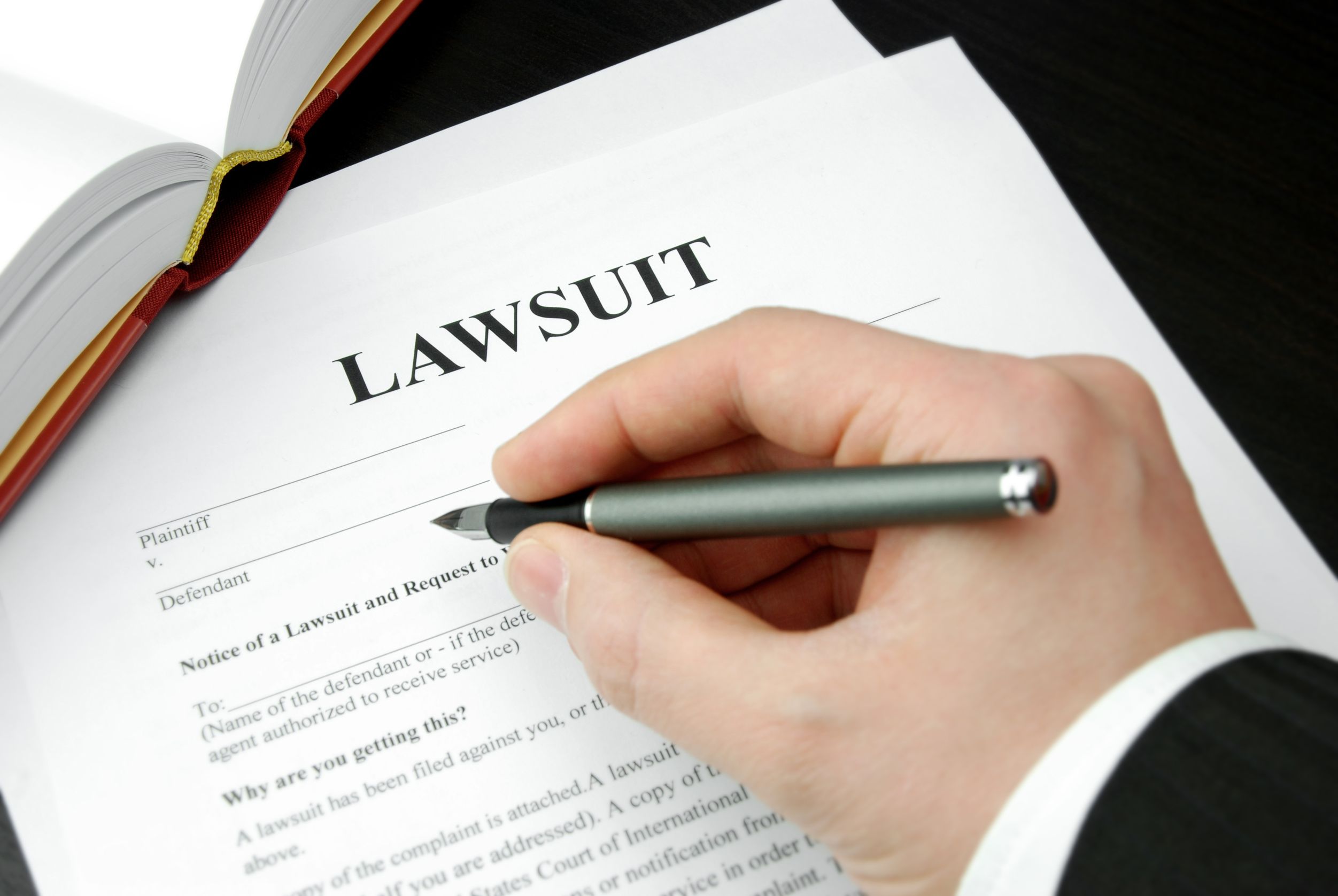 A false arrest is the act of unlawfully detaining another person. Law enforcement officers commit false arrest when they have no probable cause to arrest a person, but do so anyway.
When law enforcement falsely arrests someone they are working outside of their power or without authority. Filing a false arrest law suit is a way to hold them accountable for their actions, but in order to win you will need to prove both that a false arrest occurred, i.e., no probable cause for the arrest, and that you suffered damages due to that arrest.
What kinds of damages?
As mentioned above, a false arrest can cost you lots of time and money. When you are arrested or detained, you may not just be behind bars for a few hours or a few days. You may miss time at work.
If these damages occur due to an officer acting unlawfully while performing his/her job, it is your right to hold him/her accountable and receive compensation for the damages you incur which the law determines are compensable.
If you want to bring a false arrest claim, your damages will generally come from two things:
Loss of liberty – your unlawful time in jail
Pain and suffering – if any occurred.
Even if you are not physically assaulted by officers during your false arrest (that would be a separate action for police brutality), the incident may be traumatic and you have a right to sue for damages suffered if provable.
Unlawfully Arrested? Talk to a New York Personal Injury Lawyer
Mr. Khan alleged that the officers who arrested him were clearly in the wrong when they detained him, but false arrest cases aren't always so obvious.
If you think you have a case, your first step is to consult with a personal injury lawyer. A knowledgeable false arrest attorney can walk you through your options, possible outcomes and whether or not you have a case to bring to court.
What If I Get Hurt in an Accident with an Uber or Lyft in NYC?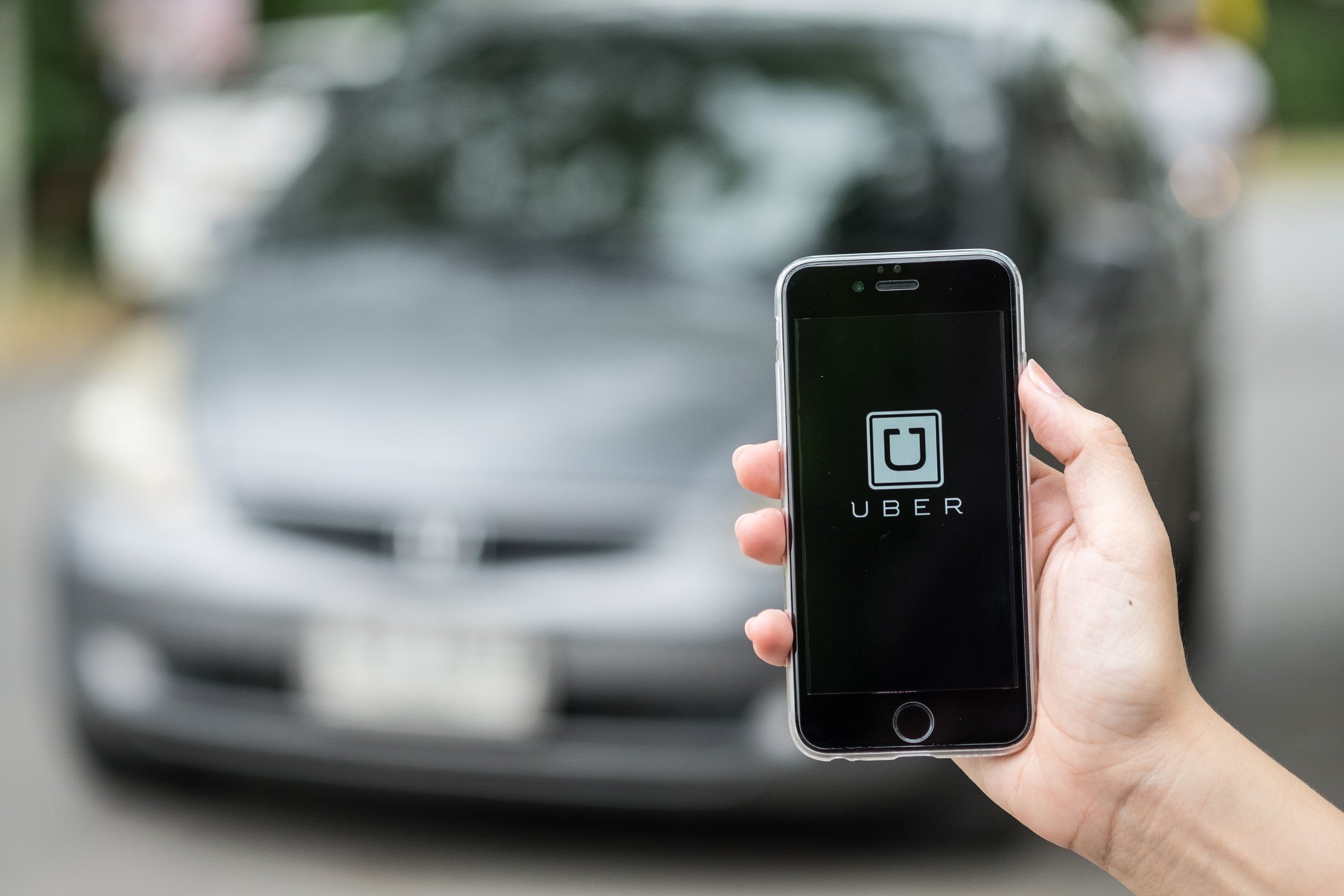 Whether parking is too expensive, you're going out for a night of drinking, or you just don't want to take the subway, there are lots of reasons to be thankful for rideshare apps like Uber and Lyft.
However, even though consumers have quickly made these apps household names, the logistics of how Uber, Lyft, and other rideshare apps work as transportation businesses are still being worked out. Cities have specific guidelines for taxi and limousine drivers that Lyft and Uber were able to avoid as they were gaining popularity. Now, New York Uber and Lyft drivers need to obtain a TLC license, but there are still some a number of complications. One of the biggest ones? The issue of insurance and what happens when a rideshare vehicle is involved in an accident.
On New Year's Eve in 2013, a 6-year old pedestrian was killed by an Uber driver who was between fares. The lawsuit that ensued led to Uber creating a $1 million insurance policy that promised riders that they would be covered in case of an accident. Lyft quickly followed suit with a similar insurance policy.
Uber's $1 million promise is nice, but there are still many questions surrounding what happens if you are involved in a rideshare auto accident. When does this insurance apply? What options do rideshare drivers have if they are in an accident between rides? What exactly does the insurance cover? How does New York's no-fault insurance play in to the proceedings?
Below, we're going to try to answer some of these questions.
Understanding How Accidents Involving Rideshare Vehicles Work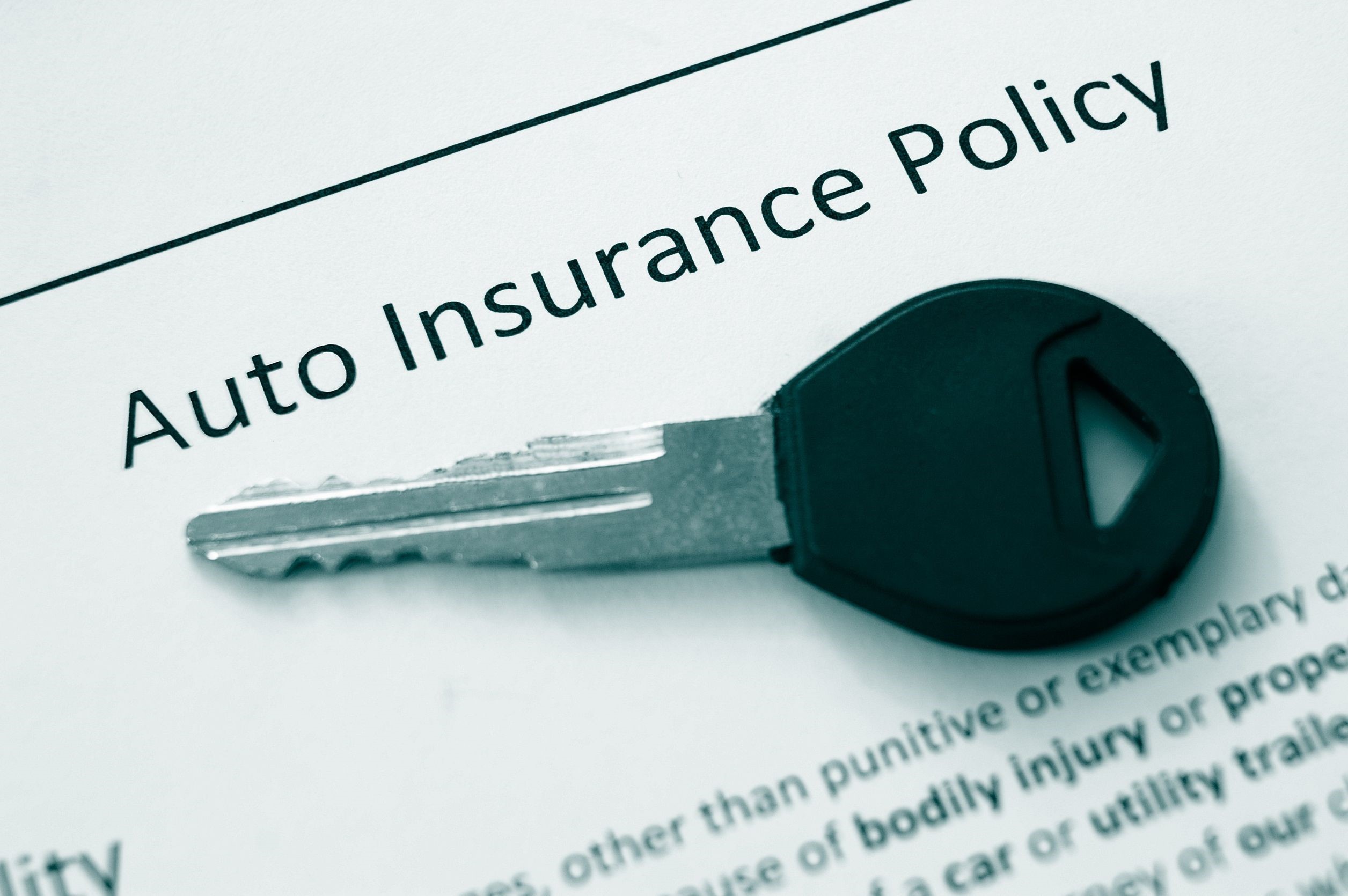 If you are a driver, passenger, cyclist, or pedestrian who suffers medical or economic damages due to an auto accident in New York, you qualify to receive up to $50,000 in medical bills/lost wages compensation through our state's no-fault laws.
These laws, however, do not cover things such as pain and suffering. That requires you to file a separate bodily injury claim.
In order to receive either type of compensation, you will need to file a claim and battle insurers.
Who pays? It depends on whether you were a driver, passenger or pedestrian.
For Rideshare Drivers
Before you sign on to be an Uber driver in New York, you will have to get a specific TLC license as well as commercial insurance. Uber and Lyft drivers are independent contractors so it is important for drivers to be transparent with their insurance coverage and know what will be covered in case of an accident while driving for Uber or Lyft.
The insurance policy for Uber drivers is determined based on what the driver is doing when he/she gets into an accident. If the driver is in an accident while the app is turned off and the driver is not working, he/she will likely have to rely on personal insurance.  This may also apply if the Uber app is on, but the driver hasn't accepted any rides yet. If, for example, a passenger has just left the car and at the next red light the driver gets in an accident, the driver may have to rely on their personal insurance.
If the driver is on the way to pick up a passenger, they may need to use their personal insurance policy first though Uber does offers additional contingent liability coverage.
Lyft claims that it goes even further, offering an insurance policy if the driver has the app open but hasn't yet matched with a passenger.
If an Uber driver is carrying passengers or a Lyft driver has accepted a ride, the $1 million insurance policy allegedly applies. Lyft drivers, however, still have to make a claim with their own personal insurance coverage before relying on the company's $1 million coverage.
All of the above is subject to legal interpretation and is not at all black and white.
For Rideshare Passengers
Since the passenger is already in the car, the $1 million insurance coverage may apply. Even if you are comfortable with the coverage that you are offered, you should still treat the accident like any other. Get pictures of the damage and gather any witness testimony from pedestrians or drivers who saw the accident happen. Collect the names and license plate numbers of any involved drivers as well – including yours. You may be called as a witness to the case, so be ready to share your version of what happened.
For Pedestrians
If you are hit by a rideshare driver while walking, you may have to rely on the three-tier insurance structure of the company. Depending on the driver's status, you may be able to file a claim with Uber or with the driver's personal insurance.
As with passengers, it is crucial to get all of the important information about the car, the driver, and anything that could help you prove the driver's negligence if you need to go to court.  As stated above, there may  be varying legal interpretations and it is not at all black and white.
For Other Drivers
Treat this as you would any other accident with another driver. Depending on the court's or jury's interpretation of the status of the rideshare driver at the time of the crash, you may end up going through the rideshare driver's personal insurance or through the insurer for the rideshare company.
If You Have Been Involved in an Auto Accident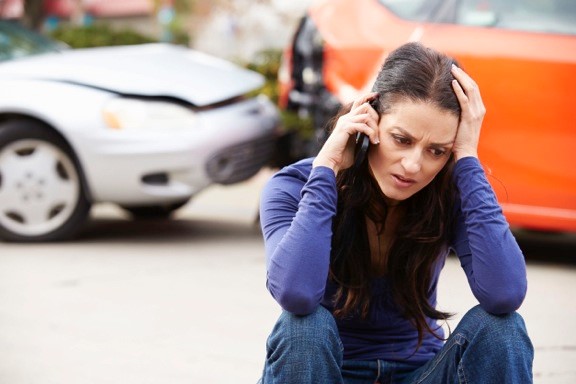 Before you hitch a ride with an Uber or Lyft, know what you are getting yourself into. Be aware when you are riding as a passenger and hold drivers accountable for adhering to the rules of the road.
Even though Uber and Lyft allegedly promise compensation after an accident, initially trying to get the money from these companies is not at all as easy as it seems and every situation is different. The interpretation of the law is usually a gray area.  If you are in an auto accident and need guidance filing your claim and dealing with the insurance companies, reach out to a New York personal injury lawyer.
5 Serious Injuries That New Yorkers Can Get From a Slip and Fall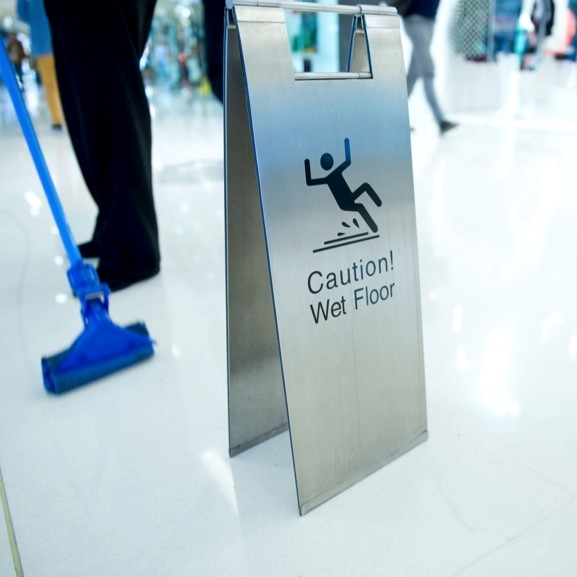 Every now and again, you see headlines about people who win millions of dollars in damages after a slip and fall.  Just this past June, an appeals court ordered that a $16 million dollar jury verdict be reduced to $5 million dollars (or the case would be re-tried) after a New York woman was seriously injured after slipping and falling in a subway station.
If you have never suffered a serious slip and fall yourself or know anyone who has, these headlines about millions of dollars for a slip and fall may seem strange to you.
When you look deeper into these cases, however, you may change your tune. The woman who filed the lawsuit was a 71-year old Bronx grandmother.  When she fell down the stairs of the Graham Avenue L train station, she sustained a traumatic brain injury and a post-traumatic seizure disorder.
Think about the catastrophe of a lifetime of seizure disorder, brain damage and loss of enjoyment of life forever.  After considering that, $5 million may seem like   appropriate compensation.
Types of Serious Slip and Fall Injuries
The reality of slip and fall lawsuits is that a seemingly simple fall can lead to serious injuries.
Knee and Shoulder Tears – Many slip and fall injuries result in tears to parts of the knees and shoulders.  Surgeries are often the treatment to repair the tears.  These injuries for slip and falls can result in permanent injuries, lost wages and inability to participate in physical activities.
Fractures – If your bones take on the impact of your fall, you could face a fracture. While slip and fall injuries have caused many different types of fractures, hip fractures tend to be the most serious, especially in the elderly.  Hip fractures can lead to death due to complications in some elderly people and are some of the most debilitating fractures.  A majority of elderly adults cannot live independently or work after a hip fracture.  The costs of elder care and loss of independence may be considered in a slip and fall lawsuit.
Paralysis – Landing on the spinal cord can put you in a very serious situation.  Spinal cord injuries can wreak havoc on your nervous system, and can lead to paralysis.  If your lower back is affected by your slip and fall, you may face consequences from mild symptoms up to catastrophic paralysis of the lower limbs. If you are seriously injured on certain parts of the spinal cord, you could become quadriplegic.  Disabling slip and fall injuries can lead to permanent  pain and suffering as well as astronomical medical bills.
Traumatic Brain Injury – Landing on your head can also be very serious.  Your head could slam onto the ground from a standing position due to the suddenness of an unexpected fall.  Victims may suffer from a concussion or even a traumatic brain injury.  Traumatic brain injuries can have lifelong effects.
Death – Some of these accidents are fatal.  Many people die each year from slip and fall accidents.  Some are elderly people, but not always.  A death from a slip and fall may result in a wrongful death lawsuit that covers loss of economic support, loss of parental guidance and conscious pain and suffering leading up to death.
Taking Action after a Slip and Fall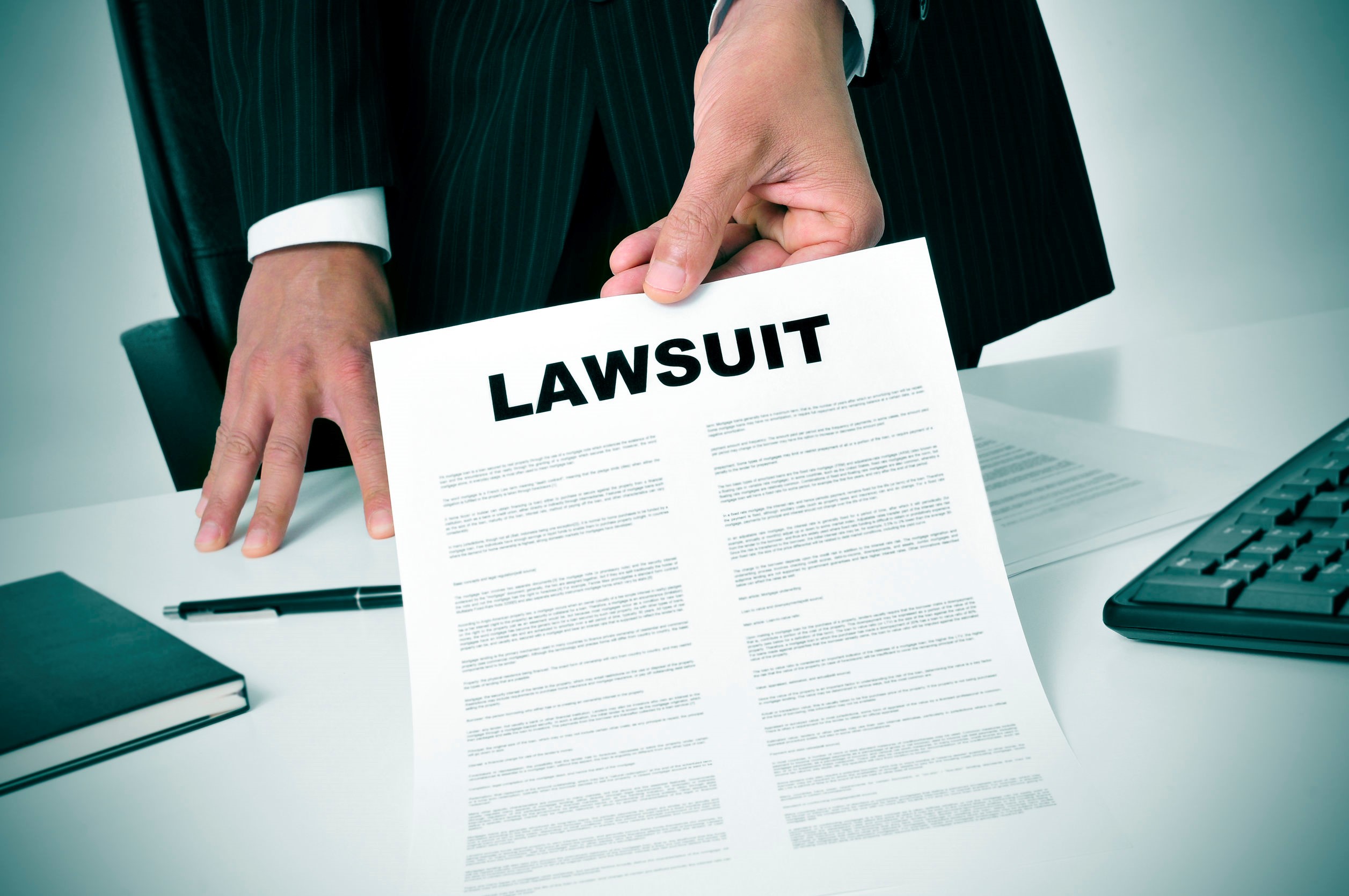 If you sustain serious injuries from a slip and fall and a negligent building owner, tenant, maintenance company or another responsible company or individual caused the fall, you deserve to take action and seek compensation.  Slip and fall accidents are referred to as a premises liability case and are one of the most common types of personal injury cases.  The suit is usually brought against the owner, tenant, managing agent, repair company, contractor or other responsible company or entity of the premises accountable for the damage that was done to the victim.
For example, if a victim slipped and fell on spilled juice at a grocery store that was on the floor for some time and wasn't cleaned up, the suit would be for negligence in not keeping the floor safe for shoppers.  If the employees had cleaned up the spill, then the injured victim would not have suffered a slip and fall and would not be seeking financial damages today.
These cases are brought to can get you the compensation that you need, but they are rarely cut and dry.  In the above example, the injured party may not win the case if he/she cannot prove that the store employees were aware or should have reasonably been aware of the spill.
If you have been injured by a slip and fall, and would like to file a lawsuit and get compensation for your injuries, talk to a New York personal injury lawyer today.
5 Common NY Construction Accidents and their Causes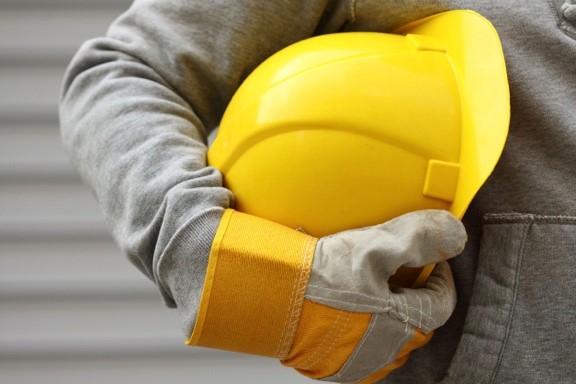 Working in construction is an inherently dangerous job. Depending on your specific position, you might operate huge, heavy, powerful machinery. Lug enormous loads around. Spend your days hundreds of feet in the air. Perhaps all three.
The following are some of the most common causes of construction accidents in New York.
Watch Out for These Types of Accidents if You Work Construction
Falls – It doesn't take more than a few feet to cause serious injuries, especially if a construction worker is not provided with the proper safety equipment, or lands a certain way. While some falls are caused by a simple misstep, construction workers should always be using the proper safety equipment, including harnesses and properly installed scaffolding, to prevent a long fall.
Falling Objects – Maybe you weren't what fell. A falling object also brings risk of serious injury, even if the object is a smaller tool. On a grander scale, an entire building can fall and collapse on workers inside if proper care isn't executed during a demolition. While hard hats and other safety gear can protect workers from some falling objects, heavier objects (and collapsed buildings) will still leave workers with serious injuries.
Other Equipment or Tool-Related Accidents – Maybe the guy working above you didn't realize you were below him and shot a nail through your hand with a nail gun on you. Or maybe you were the one using the nail gun and it was defective.
Each piece of equipment you work with comes with risks. If you were allowed you to use a tool without being told about these risks, someone may be held liable for the damages that it caused to you. Job site owners and contractors may also be held liable if workers are provided with defective tools that have not been repaired or replaced.
Fires, Explosions, Respiratory Diseases – Not all dangers are visible to the human eye. Sometimes, an injury can result from a deadly mix of chemicals, or flammable substances in the air that catch on fire – we've all seen commercials for lawsuits over asbestos exposure.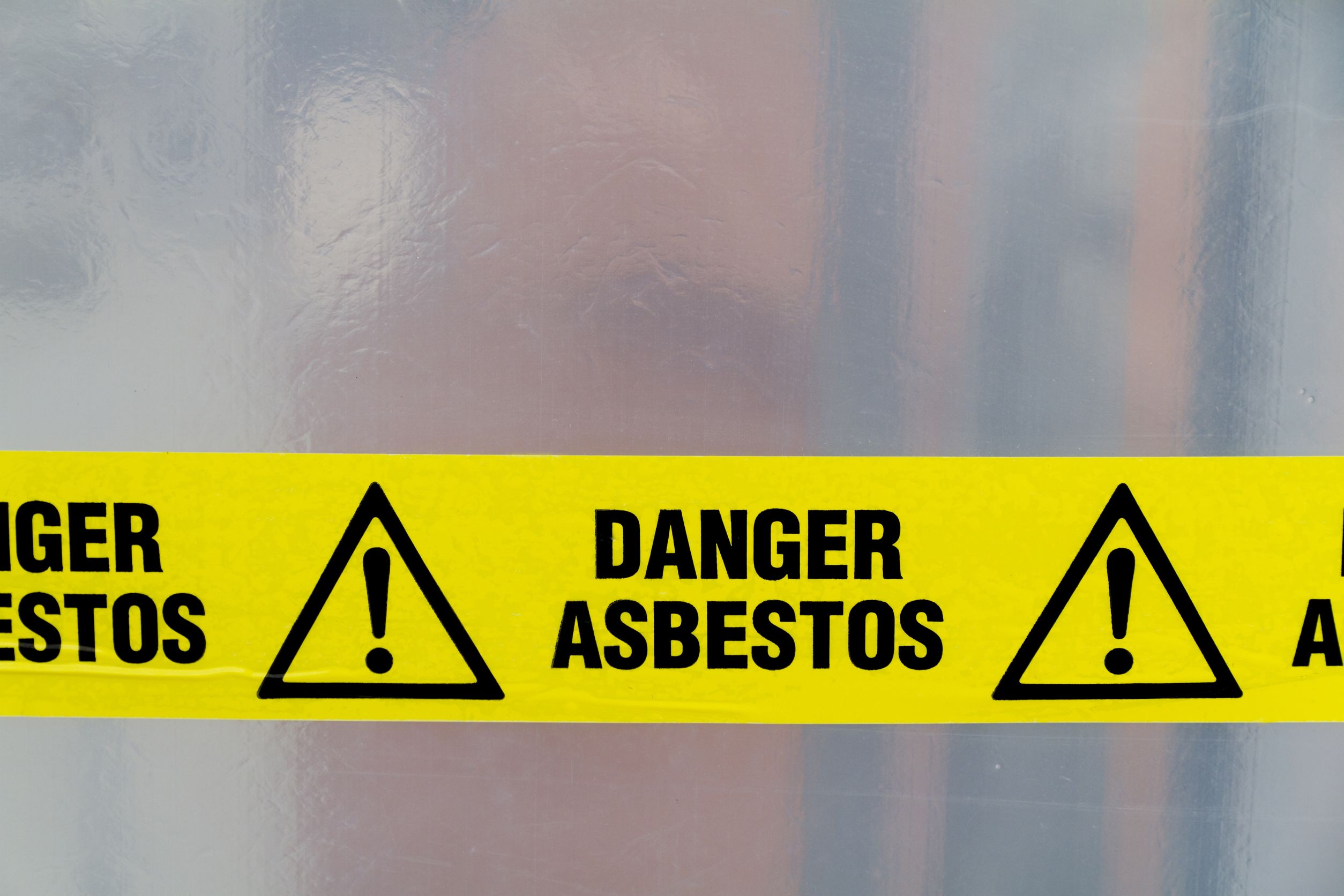 There are so many dangerous chemicals that cause serious damage down the line. Whether a spark causes a fire in seconds, or lead poisoning leads to medical problems over decades, these chemicals, and their risks, should be made known to construction workers.
Overexertion – Sometimes, it just takes being outside for hours on end to cause an injury or illness. Repetitive motions like hammering or lifting heavy objects can cause strain on muscles or joint damage. Excess heat or cold can cause frostbite or heatstroke. Construction workers who work overtime are more susceptible to these injuries.
There are so many dangerous chemicals that cause serious damage down the line. Whether a spark causes a fire in seconds, or lead poisoning leads to medical problems over decades, these chemicals, and their risks, should be made known to construction workers.
Overexertion – Sometimes, it just takes being outside for hours on end to cause an injury or illness. Repetitive motions like hammering or lifting heavy objects can cause strain on muscles or joint damage. Excess heat or cold can cause frostbite or heatstroke. Construction workers who work overtime are more susceptible to these injuries.
Injured While Working In Construction?
Compared to other professions, though, they go wrong a lot – over 20% of all private industry worker deaths in 2015 involved construction. Clearly, a lot of these "accidents" aren't just accidents.
Site owners and contractors have a duty to construction workers to keep them safe and aware of all of the risks of their job. If  you are put in a risky situation and you get hurt, you can may be able to hold them liable for the financial damages and pain and suffering that result from your injury.
Do not pay for someone else's mistake. Contact a New York personal injury lawyer today to get started on your case.
Where are the Most Dangerous Auto Accidents in New York City?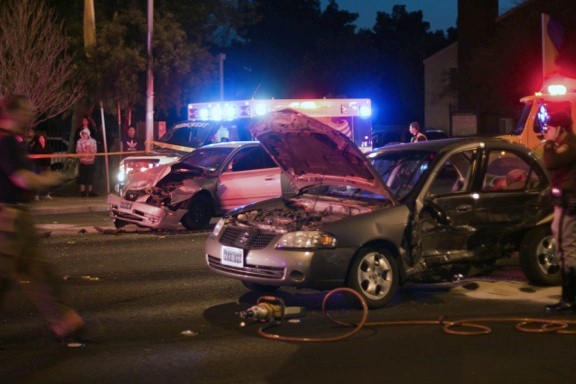 No one wants to get into an accident in the middle of New York City. With so many people, cyclists, and property squeezed into every single block, accidents run the risk of injuring multiple people and racking up a lot of property damage.
Whether you're driving, walking, or biking around the city, there are probably some areas where you feel more comfortable and some that make you nervous. Maybe you even avoid some streets or neighborhoods for fear of an accident. But do your fears match up with the statistics? Where are the most dangerous areas for getting into a car accident in New York?
Most Dangerous Areas in NYC Spread out Throughout City
TimeOut and the New York City data portal have recorded and organized the list of car accidents that have occurred in the first few months of 2017. The data shows that from January 1-April 3, New York has already seen over 53,000 accidents (600 per day) that have injured over 13,000 people and killed 11.
Some of the areas with the most accidents include:
Hope (and the rest of the West Bronx)
Hunts Point
Flatlands and Central Brooklyn
Briarwood
DUMBO
Kips Bay
Most of these areas have something in common: they're along the highway. So be extra careful when you're on or near the highway – especially in these specific areas.
What Should You Do After a Car Accident?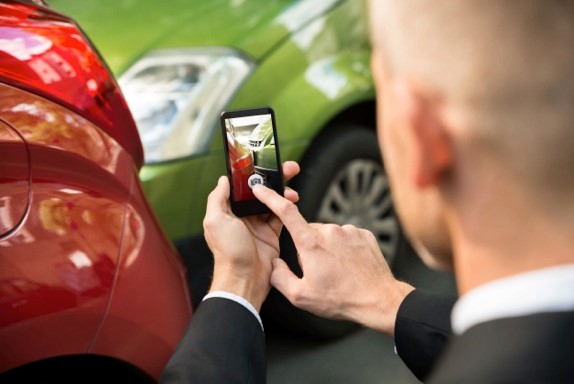 Even if you travel safely and avoid areas with high rates of auto accidents, simply going out puts you at risk for getting injured. Because of this, it is important that you understand what you should do if you do get hurt.
Most people have a fairly intuitive understanding of the basics, but remembering the following tips can go a long way towards helping your claim and making the entire process go more smoothly.
Gather Thorough Evidence: Immediately after the accident, check to make sure everyone is safe and seek medical attention if necessary. If no one needs to head to the emergency room, the real work begins.
Collect evidence and record as much as you can about the car accident, from the road conditions to the testimony and contact information of witnesses who saw the incident take place. Having a full account of the accident from multiple sources will help later on when you are talking to your insurance provider – and if you need to go to court.
Begin to Track Expenses: Car accidents can rack up more bills than just trips to the hospital. If a car accident leaves you unable to work or drive, you may be able to receive compensation for those damages. Begin to keep a log of this information to provide to insurers or in court.
Report the Accident Promptly: Legal matters come with deadlines, even if you are busy seeking medical attention. Report the accident to your insurance company immediately.  Delays may cause problems with getting your medical bills paid and lost wages reimbursed.
While your claim is being investigated, you may have to provide photos of your car (or bike or yourself), submit proof of medical attention or give other forms of evidence. This is where thorough documentation of the accident and its aftermath starts to pay off.
Remember That You Have Options after Negotiations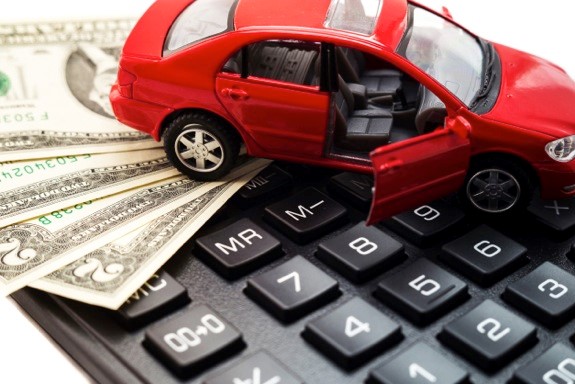 Accidents caused through the fault of others may entitle you to money damages for your pain and suffering and lost wages.
Want to learn more about receiving compensation after an auto accident? Talk to a New York personal injury lawyer.
About the Author:
Richard Bell is a personal injury lawyer serving the community in the five boroughs, Long Island and Westchester with offices in Manhattan and Queens. His extensive knowledge of personal injury (including construction accidents, medical malpractice, auto accidents and falldowns) has resulted in great success for many of his clients during the past 34 years. In addition to winning his clients millions of dollars from personal injury lawsuits, he has been awarded for his pro bono work and is passionate about educating citizens about voting rights.
5 Common Personal Injury Claims in New York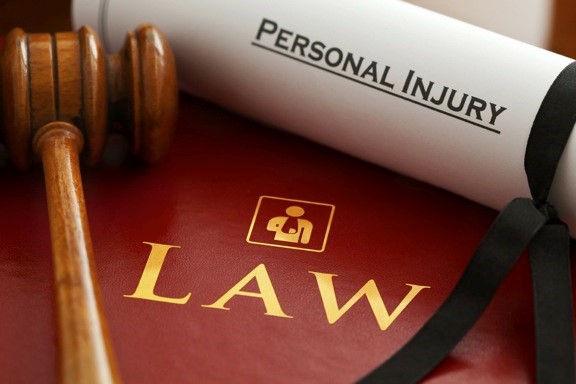 Even after you have physically recovered from an injury, the bills and damages associated with medical costs may still hurt.
Damages from an injury aren't always in the form of medical bills. If you are injured due to someone else's behavior or actions, you may be able to receive compensation for damages that include the following:
Medical bills
Lost wages
Pain and suffering
Wrongful death monetary loss for spouse and children
Loss of parental guidance from wrongful death
If you have recently been injured and have considered filing any of the following claims, you are not alone. Below are some of the most common personal injury claims in New York.
Types of Accidents and Injuries Caused by Negligence
Slip and Fall/Trip and Fall Cases. People are caused to fall all the time. Why bother taking someone to court over it? Because what you may not realize is that many slip and fall/trip and fall accidents result in incredibly serious injuries (including traumatic brain injuries).
If the incident occurred due to the negligence of someone else (e.g. the employee at a grocery store, or the maintenance crew at an apartment complex), then it should be treated like any other personal injury case. In short, you shouldn't have to pay if others were negligent in causing the accident.
Motor Vehicle Bodily Injury Claims (accidents involving cars, trucks, public transportation, etc.). Injuries that occur due to vehicle accidents are widespread and can be quite severe. If you are hurt in an accident because the other driver was acting in a careless or negligent manner (or, in the case of truck accidents and public transportation if the organizations engaged in these types of behaviors), you can hold them accountable for their actions and file a lawsuit for money compensation.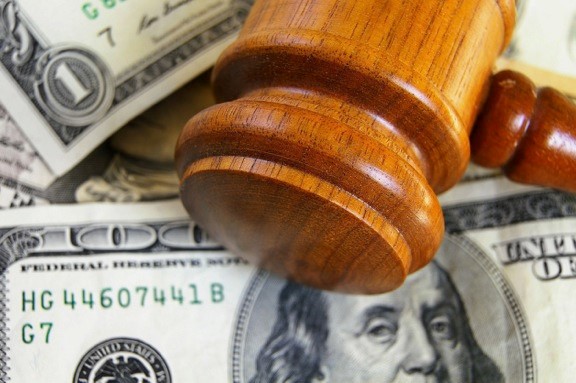 Medical Malpractice. There are few people we put more trust in than the medical professionals who treat us in hospitals, emergency rooms and doctors' offices. Quite literally, they can be the difference between someone living and dying. It is a huge responsibility which is why they have to go through such extensive training.
Unfortunately, sometimes health professionals make mistakes that they shouldn't make by violating medically accepted standards of care that cause harm. If this happens to you and you end up suffering further injury, illness or death, you may be the victim of medical malpractice. Common forms of medical malpractice include misdiagnosis or surgical mistakes.
Construction Accidents. Construction workers are often the victims of some of the most horrific workplace accidents in New York City.  Few know that they have special protections under the law especially when they are caused to fall from a height (e.g. from a scaffold or ladder).  Building owners or general contractors related to the site construction may be held liable in many circumstances.  A lawyer experienced in construction accident cases can advise you of your rights in these cases.
Police Brutality. Between 2006 and 2011, settlements from police brutality lawsuits cost New Yorkers $348 million. Police brutality can range from unlawful arrests to unlawful deaths. An officer who violates the law and injures an innocent civilian may be held responsible if the victim decides to step forward and ask for money compensation.
Contacting a personal injury lawyer can help you navigate these claims and provide you with the best chance to win your claim case and get the money compensation that you deserve.
About the Author:
Richard Bell is a personal injury lawyer serving the community in the five boroughs, Long Island and Westchester with offices in Manhattan and Queens. His extensive knowledge of personal injury (including construction accidents,  medical malpractice, auto accidents and falldowns) has resulted in great success for many of his clients during the past 34 years. In addition to winning his clients millions of dollars from personal injury lawsuits, he has been awarded for his pro bono work and is passionate about educating citizens about voting rights.
* Prior results cannot and do not guarantee a similar outcome.

This website contains "Attorney Advertising." It is designed for general information only and should not be construed to be formal legal advice. Prior results cannot and do not guarantee a similar outcome. Please contact us by telephone or email. Be advised that using any method of communication to contact us does not create an attorney – client relationship. In order for this office to represent you, we must enter into a written retainer agreement. Simply contacting us does not create an attorney-client relationship. Please do not send any confidential information to this office until after a signed retainer has been entered into by you and this office.