Our Blog
Businesses Should Not Be Immune From Covid19 Liability Lawsuits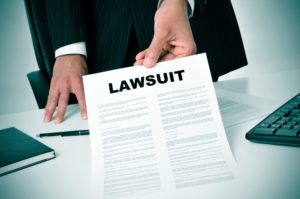 Businesses have lobbied Congress and state legislatures to allow them to be immune from lawsuits relating to Covid19 liability.  That means if a business acts negligently regarding use of masks and social distancing for instance, some lawmakers want them protected from lawsuits.
Businesses already have that protection – JUST FOLLOW THE CDC, STATE AND CITY HEALTH AND SAFETY GUIDELINES REGARDING COVID19.  In addition, it is extremely difficult to prove a Covid19 liability case because not only must you show negligence by the business but you must show the business' negligence caused you to catch Covid19. Outside of confined areas like nursing homes and cruise ships it is virtually impossible to trace your particular case of Covid19 to one source and rule out the source as a friend, family member, the workplace or other businesses.  Short of a major breakout at one business with strict contact tracing data, businesses already have protection from successful Covid19 lawsuits.
I believe this lobbying for liability protection is an old trick by businesses and their insurance companies to limit all kinds of legitimate liability lawsuits in the future.  Negligent conduct should have consequences and that's what lawsuits are – consequences.
Remember, when you start giving protection to wrongdoers you start encouraging wrongdoing.
For a more detailed discussion of this topic, you can listen to me discussing this on the radio and in a digital media article listed below (also available on my Media Page):
 WCCO Radio Minneapolis – Business Liability In the Age of Covid
 CNBC  – "Are businesses in danger of coronavirus lawsuits as they reopen?"
To find out more information, please call me toll free at (877) CALL-LAW® (225-5529) or (212) 714-0988 for a consultation.
* Prior results cannot and do not guarantee a similar outcome.

This website contains "Attorney Advertising." It is designed for general information only and should not be construed to be formal legal advice. Prior results cannot and do not guarantee a similar outcome. Please contact us by telephone or email. Be advised that using any method of communication to contact us does not create an attorney – client relationship. In order for this office to represent you, we must enter into a written retainer agreement. Simply contacting us does not create an attorney-client relationship. Please do not send any confidential information to this office until after a signed retainer has been entered into by you and this office.