Our Blog
Derailed: A New York City Subway Horror Unravels in Real Time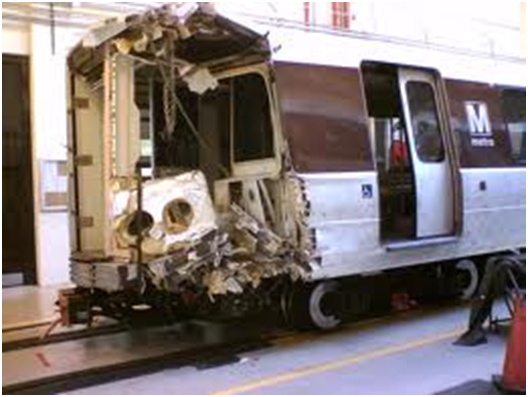 According to ny.com the New York City Transit Authority, the operator of the New York City subway system, has over 4.3 million riders in city's subway system each day. This accounts for over a billion people each year. Some travel from far off places like Brazil and Japan while others are locals, commuting to Manhattan from Brooklyn, Queens, the Bronx or traveling from one borough to the other in an attempt to avoid the stifling New York City traffic jam.
With so many people opting for public transit, how many can one train hold? In the case of a past NYC runaway subway incident, there were an estimated 1,000 plus passengers aboard when a heavily packed subway train derailed in Queens. It appears that for New York City commuters, safety is an issue no matter which way you choose to travel. The city has fallen victim to a numerous taxi accidents, a rash of sidewalk crashes, horrific elevator incidents and now, a flawed public transportation system. Sources report that the cause of derailment for the Manhattan/Brooklyn bound F express was not immediately determined.
Mid-Morning in a Queens Tunnel                                                                       
Back in May, firefighters rushed to the aid of the 1,000 plus subway passengers who braved a bumpy ride on the express train at approximately 10:40 am. The eight car train apparently shook, tilted and derailed in a Queens tunnel. Of the 19 injured passengers who left the scene on stretchers, four were reported to be seriously injured and in need of hospitalization. In a situation such as this, uncovering clues as to the cause of derailment could prove a difficult task, but not taking this measure could lead to further damage in the future. For victims in Queens who chose to file claims for compensation, a thorough investigation would need to be conducted by a qualified injury attorney, preferably one who is familiar with public transit laws and regulations.
The Many Possible Causes of Public Transit Accident Injuries
When a train derails or a bus overturns or a taxi plows through the aisles of a grocery store, faulty equipment is always a possibility as is driver negligence. Poor communication between transit operators and their superiors can also be to blame. The many possible underlying causes in these incidents are endless which is why timely investigation of such accidents injuries are so important.
Responsibility is only determined once the root cause of the accident has been uncovered and revealed. Public transportation authorities are responsible for keeping their equipment up to date and having their drivers screened thoroughly. If a public transit operator is overworked or overtired at the time of a tragic incident, this type of information needs to be reported. Drivers must also be held responsible for their actions in order to promote and ensure safe traveling conditions. In short, when an accident happens, almost anyone could be to blame, except of course, the victim who is suffering from the injuries sustained as the result of somebody else's negligence.
To learn more about your rights in the event of a public transit accident, please call me toll free at (877) CALL-LAW® (225-5529) or (212) 714-0988.
Photo Links:
* Prior results cannot and do not guarantee a similar outcome.

This website contains "Attorney Advertising." It is designed for general information only and should not be construed to be formal legal advice. Prior results cannot and do not guarantee a similar outcome. Please contact us by telephone or email. Be advised that using any method of communication to contact us does not create an attorney – client relationship. In order for this office to represent you, we must enter into a written retainer agreement. Simply contacting us does not create an attorney-client relationship. Please do not send any confidential information to this office until after a signed retainer has been entered into by you and this office.