Our Blog
After a Devastating Election Loss, DON'T WHINE, VOLUNTEER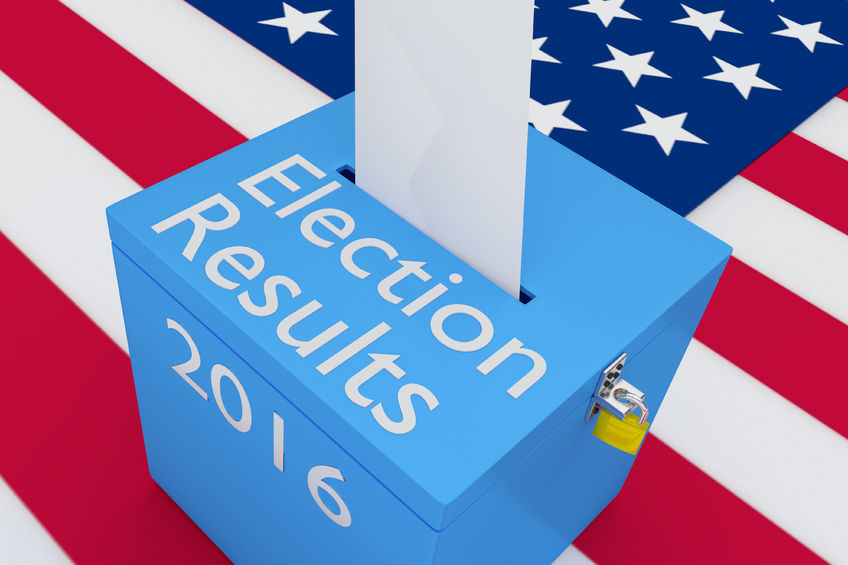 Dear Friends:
I spent the  weekend before election day and election day outside polling sites in Broward County, Florida on behalf of the Clinton campaign in my role as a volunteer lawyer poll observer.  My job was to observe, resolve and report voting issues that could lead to disenfranchisement of voters (disproportionately, as always, African-American and Latino voters).  I'll share more about my Florida experiences a bit later in this blog post.
We may share the same feelings of shock and devastation at the defeat of Hillary Clinton.  I feel both shame and disappointment for the country I love so much.  The majority of the electoral college vote (popular vote totals aside), whether out of frustration or anger, chose hate, fear, racism, xenophobia, anti-Semitism, misogyny, anti-immigrant fervor and bullying over our core values of equality, justice, fairness, diversity and generosity.  The seismic shock waves of this election will likely be felt for years to come by our fellow Americans and the world at large.
It is heartbreaking to imagine the nightmares that now may be realized by some of our most vulnerable neighbors.  Will the ignorant bullies at school feel even more emboldened to intimidate the little Muslim-American girl whose perceived threat to them is her different religion and culture?  Will the little Mexican-American boy whose parents are hard-working, undocumented immigrants lose sleep every night worrying that his parents will be taken away and deported?  Will the young African-American man continue to be the target of discriminatory profiling and violence both directly and systemically?  Will the vulnerable single mother lose her Obamacare and become a casualty of repeal without a plan?  Will the financially strapped blue collar worker become even more disheartened and disaffected if the promise of immediate  manufacturing and factory jobs turns out to be a hollow campaign promise?  Will the millennial entering the job market continue to drown under the debt of college loans?  Will the woman who now has choices have the clock turned back on Roe v. Wade and be denied the full services of Planned Parenthood?  Will respect for every woman be an ongoing casualty of the vile campaign run by the Republican President-elect?  Will our next generation's environment be eviscerated by climate change deniers for the sake of fossil fuel energy company profits?
The frightening answers to these important questions and others do not only affect the above groups of Americans, but they affect every one of us who love freedom for all, justice for all, and equality for all.  In the words of the late civil rights hero Fannie Lou Hamer, "…NOBODY'S FREE UNTIL EVERYBODY'S FREE".
My Florida poll observation experiences offer some insight into our challenges ahead.  On the bright side, my inside poll observer partner Liz and I were able to ensure that dozens of voters who were initially told by poll workers that they could not vote due to registration "technicalities" (a/k/a intentional or unintentional voter suppression) were eventually able to cast their votes after our interventions.
On the dark side, Liz and I observed numerous instances of systemic voter suppression created by laws established by Republican politicians and executed (intentionally or inadvertently) by  allegedly "nonpartisan" poll workers.  All of the suppression that we observed solely affected African-American and Latino voters.  Proving intent is always a high legal bar, but it is beyond my imagination to think the disparate impact upon minority voters was a mere coincidence.
Voter suppression is not a particularly sexy issue for most members of the media.  When Trump supporters allegedly blocked voters at a nearby poll on election day, the media gave it coverage because there were available pictures and a reported police response.  When systemic legal/technical issues happened at polls like mine, media attention was virtually non-existent because it is a far more nuanced story that cannot be described in a sound bite or captured in a photo or video.  The latter type of voter suppression is a much more prevalent, pernicious and systemic problem that can easily result in hundreds of thousands  or more votes not being cast nationwide.  The very votes that are not cast due to under the radar voter suppression can easily turn a swing state from blue to red.
To its credit, the Clinton voter protection headquarters was very responsive to our concerns at our polling place.  There was a prioritized effort to involve the appropriate election officials.  At times during the day things improved, but at other times it reverted back to the same suppression problems that we recognized earlier.  Vigilance by all poll observers is a never ending requirement to ensure fair and free elections.
When the polls closed, I read reports of similar problems of legal/technical suppression issues that were occurring in Miami-Dade County and Palm Beach County simultaneously with our experiences in Broward County.
We will never know if voter suppression efforts – intentional or inadvertent – changed the ultimate results in Florida, North Carolina and other swing states.  We do know that one vote suppressed in our democracy is one vote too many.  All eligible voters should be allowed to vote and all votes should be counted.  That's called a free and fair election.
The next four years are not likely to unfold as we imagined when the pre-election pollsters and pundits assured us that a victory for Hillary was at hand.  The next administration will test our confidence in our government institutions and democratic principles.  We must be vigilant, focused and more active than ever in our participatory democracy moving forward.
I have a passion for protecting voting rights that led me to voter protection volunteer work at the polls and in the courts during the past twelve years.  The Al Gore voting debacle in Florida in 2000 woke me up to this stain on our democracy.  I hope my volunteer work makes our democracy a little better every election year.
Your passion for helping others may involve issues of child protection, domestic violence, elder care, homelessness, racism, education, animal rights  or an infinite variety of other societal problems.  There are so many wonderful organizations that are begging for you to volunteer your services to help others.  Just a few of those that come to mind are NationaPopularVote.com (reforming the electoral college to honor the popular vote without the necessity of an act of Congress), NAACP, Planned Parenthood, ACLU, National Coalition for the Homeless, Brennan Center for Social Justice, Southern Poverty Law Center, and ASPCA.  Also, any local organization that provides services for the most vulnerable among us would love to have you as a volunteer to ensure that we as a society one day eliminate domestic abuse, animal abuse, poverty, discrimination of all kinds, injustice, homelessness, bullying, educational inequality, unequal pay for women and hatred in any form.
Remember, we're all in this together.  Social change and social justice is only achieved when we all do our part.  Our fellow residents of America need help.  They need lots of help.  Freedom comes with responsibility.  We each need to do our part until equality, justice and fairness becomes a reality for everyone living in America. 
Let's make everybody free.  We're Americans.  We get up when we're knocked down and come back twice as strong.  Adversity creates character and the American character has no peer.
I implore you to adopt my new post-election motto:  DON'T WHINE, VOLUNTEER.
Respectfully,
Richard C. Bell, Esq.
* Prior results cannot and do not guarantee a similar outcome.

This website contains "Attorney Advertising." It is designed for general information only and should not be construed to be formal legal advice. Prior results cannot and do not guarantee a similar outcome. Please contact us by telephone or email. Be advised that using any method of communication to contact us does not create an attorney – client relationship. In order for this office to represent you, we must enter into a written retainer agreement. Simply contacting us does not create an attorney-client relationship. Please do not send any confidential information to this office until after a signed retainer has been entered into by you and this office.