Our Blog
Do Workers Have Rights at the Workplace When They Return During the Covid19 Pandemic?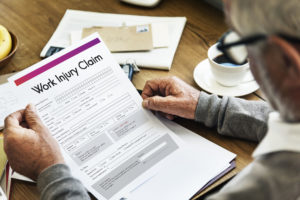 So your workplace has reopened but, of course, the Covid19 pandemic is still with us. What protections do you have at your office, factory, store or other workplace?
In New York there are specific reopening protocols that your employer must follow.  For the most up to date information on those guidelines go to the official New York State website that answers your questions in great detail at www.esd.ny.gov/nyforward-faq.
Your employer is required to follow strict health and safety guidelines and regulations during these perilous times.  Masks, social distancing and screening questionnaires are among the precautions they must take.
When employees' health was at risk recently in Chicago and Oakland, the workers went to court under a seldom used legal theory called the law of "public nuisance".  The State court judge in Chicago ordered those McDonald's franchises to follow protocols for safe practices regarding masks and social distancing (in Chicago) and the judge Oakland ordered the franchise closed until a hearing about the unsafe practices.
In New York, you can file Covid19 related workplace safety complaints with the New York State Department of Labor at:
https://labor.ny.gov/workerprotection/laborstandards/coronavirus-complaints.shtm.
For a more detailed discussion of this topic, you can listen to my radio interviews on the topic on the shows below (also available on my Media Page):
The Chip Franklin Show – July 2, 2020
To find out more information, please call me toll free at (877) CALL-LAW® (225-5529) or (212) 714-0988 for a consultation.
* Prior results cannot and do not guarantee a similar outcome.

This website contains "Attorney Advertising." It is designed for general information only and should not be construed to be formal legal advice. Prior results cannot and do not guarantee a similar outcome. Please contact us by telephone or email. Be advised that using any method of communication to contact us does not create an attorney – client relationship. In order for this office to represent you, we must enter into a written retainer agreement. Simply contacting us does not create an attorney-client relationship. Please do not send any confidential information to this office until after a signed retainer has been entered into by you and this office.