Our Blog
Fatal Hit and Run Accident in Brooklyn Another in a Series of Similar Tragedies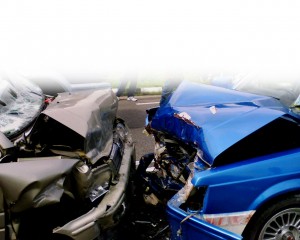 The New York Post reported on June 28, 2014 that a Brooklyn pedestrian was killed by a hit and run vehicle. A number of hours later police arrested the suspected driver. This was an all too common tragedy reported in the news in the past few months-a pedestrian seriously injured or killed by a negligent driver who callously flees the scene. The driver's negligence is usually compounded by his disappearance without a call to 911 to get the pedestrian immediate medical attention.
Often such drivers are never caught by the police.  In these instances, victims may still have legal recourse to have medical bills paid and be compensated for pain and suffering due to uninsured motorist coverage pursuant to the New York State Insurance Law. Depending upon the circumstances, a pedestrian may be covered for certain limits of medical bills and pain and suffering damages under their own automobile policy or an automobile policy of a member of the pedestrian's household. If no such policies exist, pedestrians may be able to make a claim with an organization created by the New York Legislature named MVAIC (Motor Vehicle Accident Indemnification Corporation) depending upon the particular facts and circumstances of the case. The particulars of the law will determine your rights as a victim (either as a pedestrian, passenger or driver) involved in an accident with a hit and run vehicle.
To find out more about your rights as a victim of a motor vehicle accident, please call me toll free at (877) CALL-LAW® (225-5529) or (212) 714-0988.
* Prior results cannot and do not guarantee a similar outcome.

This website contains "Attorney Advertising." It is designed for general information only and should not be construed to be formal legal advice. Prior results cannot and do not guarantee a similar outcome. Please contact us by telephone or email. Be advised that using any method of communication to contact us does not create an attorney – client relationship. In order for this office to represent you, we must enter into a written retainer agreement. Simply contacting us does not create an attorney-client relationship. Please do not send any confidential information to this office until after a signed retainer has been entered into by you and this office.