Our Blog
Halloween – A Time for Fun, but Don't Leave Caution at Home.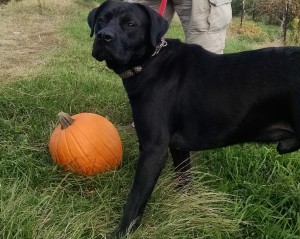 We all have fond childhood memories of trick-or-treating that led to getting some of our favorite candies. Who could forget their favorite Halloween costumes or the costume endured by our patient dogs and cats (such good sports)?
As a personal injury attorney, I cannot help but see the flip side of Halloween fun as well so I offer you a few tips of caution to make sure the holiday is all fun memories for you:
1. While walking in your costume at night, always use your phone flashlight or other small flashlight when crossing the street. Both you and drivers are particularly distracted on this festive night and decreased visibility could lead to avoidable pedestrian-auto crashes;
2. If you're driving, do not wear your mask or any confining costumes. Your quick reaction time is more vital since inattentive children, partying teenagers and adults are out in droves on Halloween;
3. If your children are going trick-or-treating to unfamiliar apartment buildings or houses, make sure you look carefully at staircases, walkways, elevators, doorways and sidewalks to ensure they are free of defects, holes and other tripping hazards. This is especially important because your children's visibility may be limited due to their costumes.
4. Private Halloween parties can be lots of fun, but don't forget that you too need to be cautious to observe the same tripping hazards at unfamiliar premises that your children may encounter due to your own costume visibility limitations.
5. Alcohol in excess is obviously something to avoid. Whether alcohol is being irresponsibly consumed by you, your friends, your hosts, their guests or total strangers, Halloween seems to be a night that brings out the excess in many people. Needless to say, alcohol-related accident victims fill hospital emergency rooms every Halloween night. Do not end your evening needing medical attention due to careless acts caused by reckless drinking.
Now with all of the dark side warnings in hand, go out and have lots of safe fun. You, your children and your pets all look forward to the ageless, enjoyable traditions of Halloween. Enjoy your Halloween – just do it safely.
Richard C. Bell is a personal injury and medical malpractice attorney in Manhattan concentrating in cases of general negligence, construction accidents, transportation accidents, wrongful death and medical malpractice. I can be reached toll free at: (877) CALL-LAW® (225-5529) or (212) 714-0988.
* Prior results cannot and do not guarantee a similar outcome.

This website contains "Attorney Advertising." It is designed for general information only and should not be construed to be formal legal advice. Prior results cannot and do not guarantee a similar outcome. Please contact us by telephone or email. Be advised that using any method of communication to contact us does not create an attorney – client relationship. In order for this office to represent you, we must enter into a written retainer agreement. Simply contacting us does not create an attorney-client relationship. Please do not send any confidential information to this office until after a signed retainer has been entered into by you and this office.