Our Blog
New York Times Confirms an Alarming Number of Pedestrian Accidents as Referred to in My Recent Blog Posts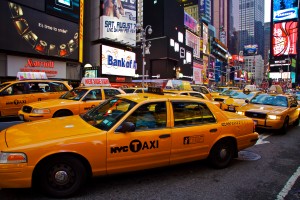 In three of my recent blog posts, I discussed a shocking number of recent news reports of pedestrian accidents.
In today's New York Times, an article entitled "A Renewed Call for Stronger Pedestrian Safety Measures" essentially confirmed my perception that there is a pedestrian accident crisis in New York City. The article cited the Tri-State Transportation Campaign  which found that 420 pedestrians have  been killed on NYC streets between 2010 and 2012. The article also stated that "On average, a New Yorker is seriously injured or killed every two hours in a traffic accident"
You, the pedestrian, must be constantly vigilant when crossing the streets of our great city. There are many negligent drivers whose inattention can cause you serious harm. For safety tips it is worth re-reading my earlier blog post on "How to Avoid Pedestrian Accidents in NYC"
If you have been the victim of a pedestrian accident, you may be entitled to money damages for your pain and suffering, lost wages and medical bills.
To find out more about pedestrian accident cases, please call me toll free at (877) CALL-LAW® (225-5529) or (212) 714-0988.
* Prior results cannot and do not guarantee a similar outcome.

This website contains "Attorney Advertising." It is designed for general information only and should not be construed to be formal legal advice. Prior results cannot and do not guarantee a similar outcome. Please contact us by telephone or email. Be advised that using any method of communication to contact us does not create an attorney – client relationship. In order for this office to represent you, we must enter into a written retainer agreement. Simply contacting us does not create an attorney-client relationship. Please do not send any confidential information to this office until after a signed retainer has been entered into by you and this office.