Our Blog
Severe Burns Caused By Others' Negligence May Entitle You To Money Damages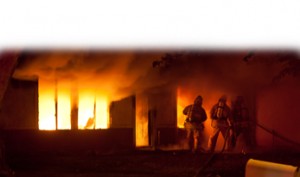 When you are the victim of a devastating burn injury, the pain and suffering you endure is often unbearable.  The human skin is our largest organ and since it is our surface covering it is extremely sensitive.  The physical pain, the emotional turmoil and the permanent scars can be life-altering.  If these injuries were caused by the negligence of others, you may be entitled to money compensation for your pain and suffering, medical bills and lost wages.
Burn injury cases arise under different circumstances such as fires, explosions, electrical malfunctions, contact with extremely hot liquids or chemical burns.  Below are some real life examples of burn injury cases I have handled in the past.
A Brooklyn food service worker was wheeling her six foot high food cart in an industrial kitchen in Manhattan when a wheel of the cart dipped into a recessed drain cover.   The cart toppled and boiling food and liquids covered her upper body resulting in severe 2nd and 3rd degree burns and a one month hospitalization at a major burn center hospital in Manhattan.  Two law firms rejected her case thinking that she was entitled only to workers' compensation benefits.  I accepted the case because she was entitled to file both a workers' compensation claim against her employer and sue other entities for her pain and suffering in a separate personal injury lawsuit.  I sued 11 parties ranging from owners and managing agents to architects and tile installers alleging  negligence in having a defective drain cover.  After almost eight weeks of combined jury selection and trial, the Brooklyn jury reached a favorable liability verdict (meaning who was at fault) and the case settled for a substantial amount on the first day of the damages trial (pain and suffering, lost wages, medical bills up to the present and into the future).
Another client's young baby was severely scalded in a bathtub in his apartment when the hot water temperature control in his apartment failed to properly regulate the water temperature.  My expert engineer determined that the landlord was negligent in maintaining the hot water delivery system in the building . The child's scars were clearly visible and of course, caused him great pain.  The case settled for a size able amount against the landlord in Brooklyn near the end of the litigation.
Finally, my client was walking down a Queens grocery store aisle when an oven cleaner can fell off the shelf and sprayed onto her skin causing burns and scarring. I sued both the store and the manufacturer for negligent storage of the product (it was placed in an unstable portion on the shelf by the stock workers) and improper packaging that caused it to explode on light contact with the floor.  This was both a personal injury lawsuit and a product liability lawsuit. I obtained a very favorable settlement close in time to the trial date.
All of the above cases show that it may not be obvious to the untrained eye as to where the negligence lies in a burn case.  Extensive investigations, depositions, document requests, witness inquiries and sometimes a trial reveal elements of negligent conduct that the burn victim is unaware of at the time of the tragic accident. 
To find out more information about burn injury cases, please call me toll free at: (877) CALL-LAW® (225-5529) or (212) 714-0988.
* Prior results cannot and do not guarantee a similar outcome.

This website contains "Attorney Advertising." It is designed for general information only and should not be construed to be formal legal advice. Prior results cannot and do not guarantee a similar outcome. Please contact us by telephone or email. Be advised that using any method of communication to contact us does not create an attorney – client relationship. In order for this office to represent you, we must enter into a written retainer agreement. Simply contacting us does not create an attorney-client relationship. Please do not send any confidential information to this office until after a signed retainer has been entered into by you and this office.