Our Blog
The Other Real Heroes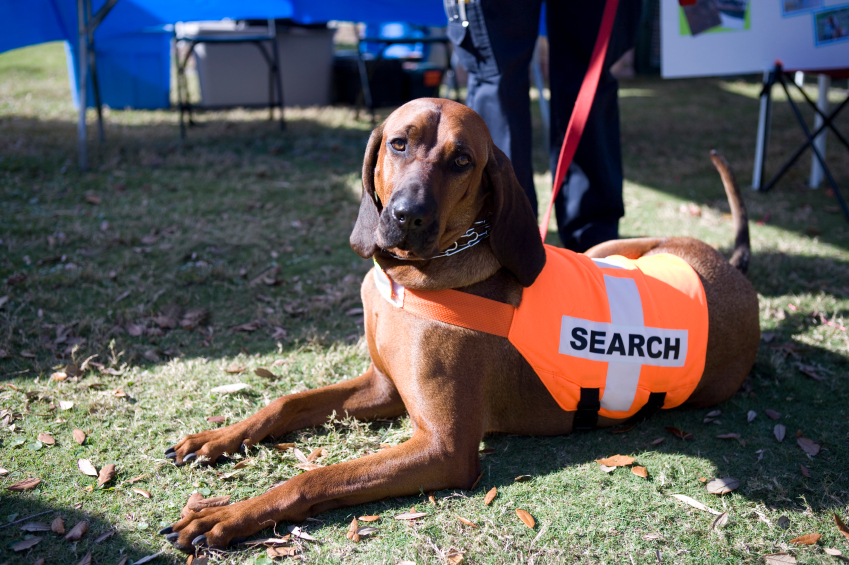 As we approach the solemn 14th anniversary of 9/11, we need to remember that true heroes are not fictional characters like Superman or Spiderman. The real heroes are those that sacrifice their time, bodies and sometimes their lives so that the rest of us can live safe and peaceful lives. Our firefighters, ambulance workers and police officers who responded to the unspeakable events of 9/11 here in New York City are the heroes that define the term role model. We are forever grateful to them for their service.
Heroes are not limited to humans. As an extreme dog lover, I was pleased today to read an article in the New York Post about another group of heroes during the 9/11 tragedy-the search and rescue dogs. These hero canines for "two weeks worked grueling 12-hours shifts, aiding search efforts and comforting firefighters and police officers during search and rescue missions" by using their high-power sense of smell to sniff for signs of human life in the rubble.
Sadly, due to the limited life span of canines, only two of those hero dogs are still with us today-Bretagne, a golden retriever, and Morgan, an English Springer spaniel. Bretagne, for her 16th birthday, was flown to New York City from her home in Texas a few weeks ago to also accept thank you wishes for her service during the 9/11 tragedy. According to the New York Post, she was honored by Hudson River Park with a "Key to the City"; featured on a Times Square billboard; and had a cobblestone at the 9/11 Museum dedicated to her and her caretaker Denise Corliss. Bretagne has continued her selfless good deeds since 9/11 by working in classrooms with special-needs students.
Dogs are not only our very best and most loyal friends, they are our heroes on so many levels. They ask for so little and give so much. That truly defines heroism.
To the brave men and women who sacrificed their lives and gave selflessly during 9/11, our city salutes you and honors you. To your canine rescue companions who assisted you in your life-saving efforts, we salute and honor you. Heroes all. Heroes forever.
* Prior results cannot and do not guarantee a similar outcome.

This website contains "Attorney Advertising." It is designed for general information only and should not be construed to be formal legal advice. Prior results cannot and do not guarantee a similar outcome. Please contact us by telephone or email. Be advised that using any method of communication to contact us does not create an attorney – client relationship. In order for this office to represent you, we must enter into a written retainer agreement. Simply contacting us does not create an attorney-client relationship. Please do not send any confidential information to this office until after a signed retainer has been entered into by you and this office.